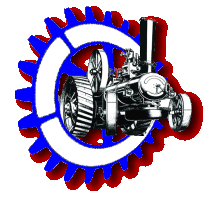 ABERGAVENNY ROTARY
CHARITABLE INCORPORATED ORGANISATION
(Registered Charity Number – 1190919)
Abergavenny Rotary Charitable Incorporated Organisation (CIO) was founded on 18th August 2020 by the Rotary Club of Abergavenny and Registered with the Charity Commission.
The objects of the CIO are: The relief of the poor and needy in Abergavenny and surrounding areas, any other parts of the United Kingdom or elsewhere in the world, or such other charitable purpose as the members of the CIO shall in duly constituted meeting direct.
The Trustees of the CIO are ex-officio officers of the Club, namely the current year's President, the President Elect, the Treasurer, and the Secretary. All members of the Rotary Club of Abergavenny are members of the CIO.
The CIO's main source of funding is the Annual Abergavenny Steam Rally. The CIO delegates the planning, organising, and running of the Rally to a Committee which is led by the Steam Rally Organiser, David Hassall. The Committee is made up of CIO members and other volunteers.
Swimathon
The Rotary Club of Abergavenny also helps local clubs, schools and societies raise their own funds by running an annual "Swimathon" at the Abergavenny Leisure Centre. Up to 32 teams of swimmers compete (four teams at a time) to see which team can swim the most lengths in relay in an hour. Money is raised through sponsorship.
Monmouth Community Draw
The Club also participates in the annual Monmouth Community Draw which is organised by Monmouth Rotary Club in conjunction with Chepstow Rotary and Abergavenny Rotary Clubs. The idea is that the three Rotary Clubs put up the prize money and tickets are distributed to local clubs, schools and societies who then sell their allocated tickets and get to keep the money from the sale of the tickets. Tickets are distributed in May and the Draw takes places at the Monmouth Raft Race each year at the beginning of September. In 2021 the first and third prizes were won by tickets sold by the Abergavenny Borough Band. In 2022 Llantilio Pertholey Primary School raised £750 from the sale of Draw tickets and the third prize of £75 was won by one of these ticket holders.