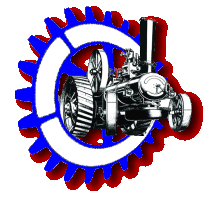 Abergavenny Steam Rally Company Limited
Abergavenny Steam Rally Company Limited is a limited liability company created solely for the purpose of organising and running the Abergavenny Steam Rally held in Bailey Park, Abergavenny each year. The company is wholly owned by the Rotary Club of Abergavenny (the sole shareholder).
The Directors of the Company, the key office holders and numerous helpers come from members of the Rotary Club of Abergavenny as well as from other organisations from in and around Abergavenny and numerous individuals who wish to help with the running of the event for a good cause. All the Directors, key office holders and helpers are volunteers who give up their free time to help run the event to raise money that is used to help good causes, as well as providing a major entertainment attraction for the people of Abergavenny and its visitors over a Bank Holiday weekend..
As sole shareholder of the Company, the Rotary Club of Abergavenny receives dividends from the proceeds of the steam rally and uses this money to fund the charitable work that it does and the financial donations that it makes to worthy causes.
For further information about Abergavenny Steam Rally Company Limited and the Abergavenny Steam Rally, please click on the following link.
http://www.abergavennysteamrally.co.uk/
Photographs taken at Abergavenny Steam Rallies in the past may be viewed by clicking on the buttons under "Group Reports" at the top left of this page.
"Swimathon"
The Rotary Club of Abergavenny also raises money for good causes by running an annual "Swimathon" at the Abergavenny Leisure Centre. Up to 32 teams of swimmers compete (four teams at a time) to see which team can swim the most lengths in relay in an hour. Money is raised through sponsorship and match funding.