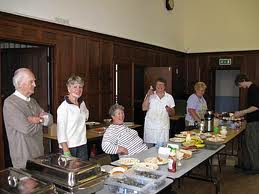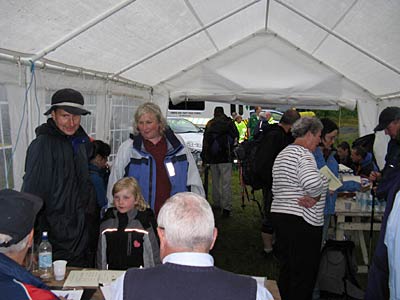 Pictures: Friends of Rotary helping with The Rotary Across Wales Walk
The Rotary Club of Llanidloes has a programme of events and activities which support our chosen causes. We are always grateful for any help people can give - even if it is limited by other commitments. Friends of Rotary is a great way of getting involved.
As you may know Rotary is focused on giving something back to the community - both locally and globally, with the objective of putting "service before self." We are part of the biggest service organization in the world, drawn from people who bring business and life skills to give something back to society. Our backgrounds and interests are varied but the strength of the whole is underpinned by committed people who want to get involved. Our scope is broad and we are looking for like minded people to help so they can personally contribute in areas of interest to them and grow their skills, business and social networks whilst doing so.
We number 27 men and 1 lady based in Llanidloes who meet at The Red Lion Hotel in Llanidloes on a Wednesday evening to share fellowship, raise funds and support initiatives we decide on as a group. We appreciate everyone has a busy life so welcome the contribution individuals can make. There is a broad spread of initiatives and projects we get involved with - most of which come from suggestions by our members.
As a Friend of Rotary you will be kept abreast of club events and will be invited to participate or contribute to Rotary activities which may simply involve giving some of your time or expertise. All help is always appreciated in assisting us to make a difference in the community.
Friends of Rotary cannot be existing Rotarians as it is not intended as a substitution for existing Rotary club membership. Anyone interested in becoming a member of Rotary would still have to follow the usual procedures for membership.