New Members - 2012/13
The Club welcomed Nigel Sumpter (Environmental Consultancy) as a new member. Nigel was introduced to the Club by Steve Ford.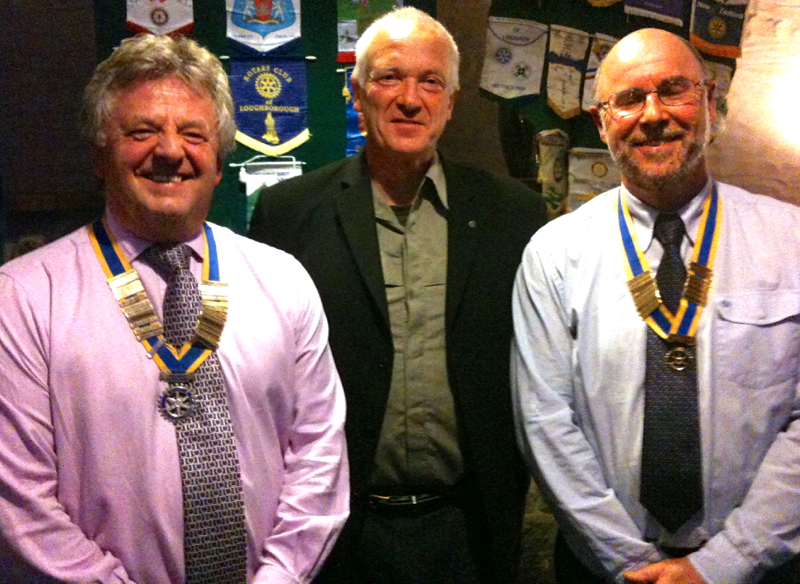 L-R: President Laurence Osborne, Nigel Sumpter and Steve Ford (14 May 2013)
Nigel first visited Helston 37 years ago. Since that time he has worked in the Midlands as a consultant on land reclamation and planning. Married to Yasmin for 25 years, they have lived in Helston for the past 15 years. They have two children - son Benyamin 15 years & daughter Sapphire 12 years.
Nigel has held a variety of appointments within Cornwall Council, including managing the Newquay Airport transition from military to civil airport. He now works in the Cornwall Area of Outstanding Natural Beauty Unit, within the Council.
Whilst living in the midlands, Nigel established a business selling hang gliders and micro lights. His interests and hobbies are now more down to earth; off road cycling, surveying and mapping the byways and bridle ways of Cornwall, passing the details to the ISW Mapping web site. He also enjoys dinghy sailing and kayaking on the Helford river with his wife and family.
Nigel says he is delighted to have been granted the chance to contribute to the service given by the Rotary Club of Helston/Lizard. His membership raises the total number of full members in the club to 40.
New Members - 2011/12
The Club welcomed four new members: David Corbridge, Peter Mueller, Andrew Smith and Alan Nicholls.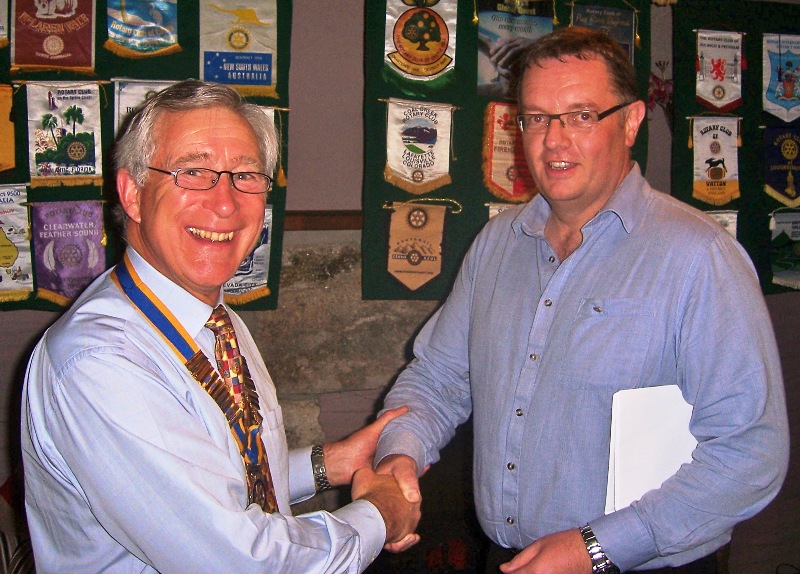 President Andy Kirk inducted Rtn Alan Nicholls on 1 May 2012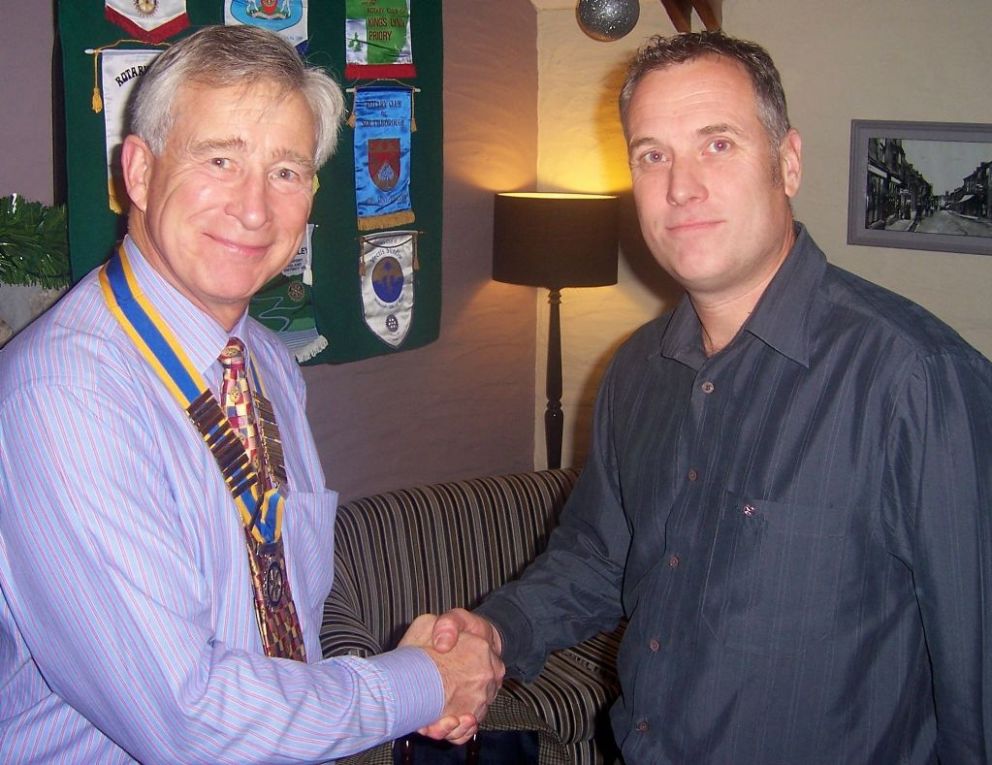 President Andy Kirk welcomes Andrew Smith (13 December 2011)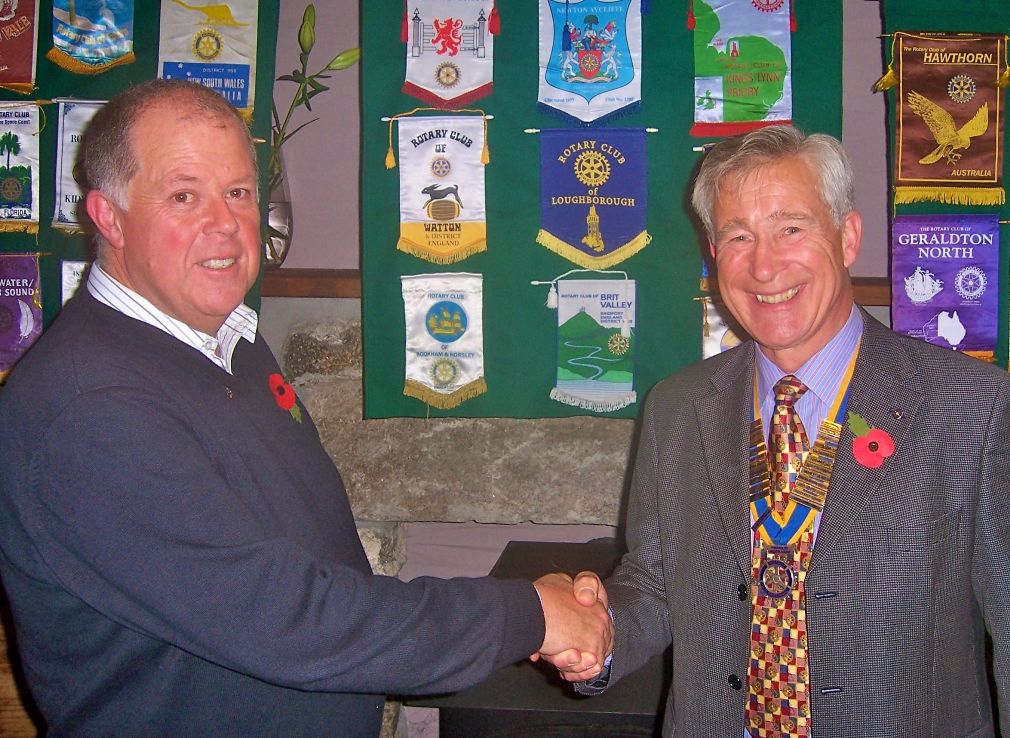 Peter Mueller and President Andy Kirk (1 November 2011)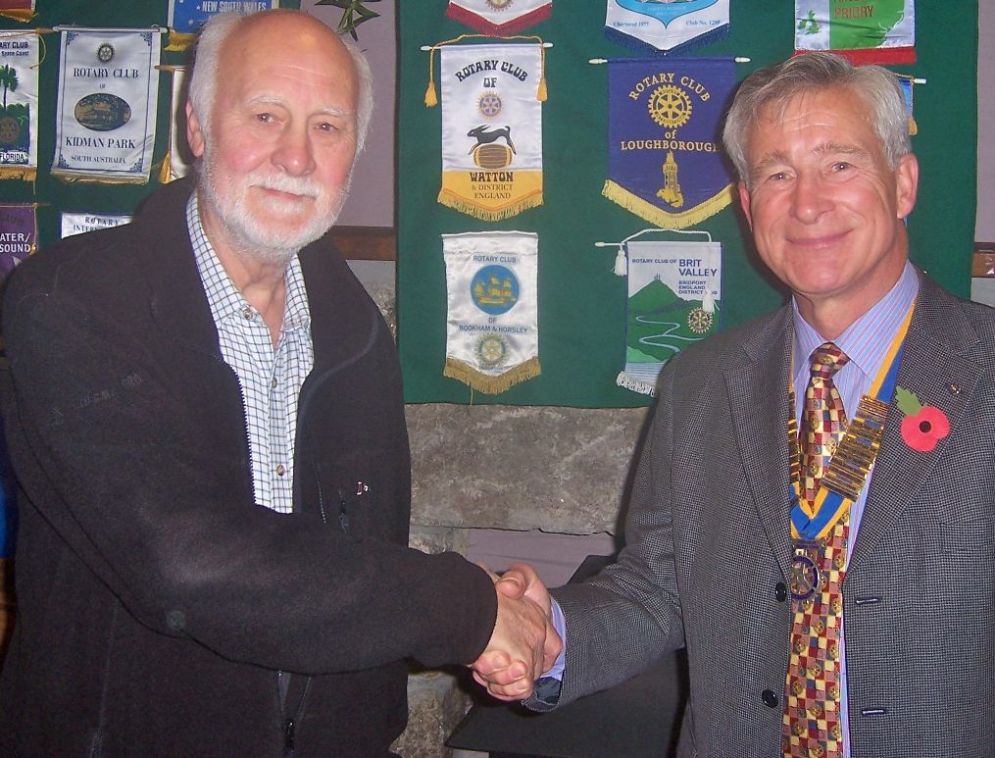 David Corbridge and President Andy Kirk (27 September 2011)