Supporting schools and young people
Supporting schools and young people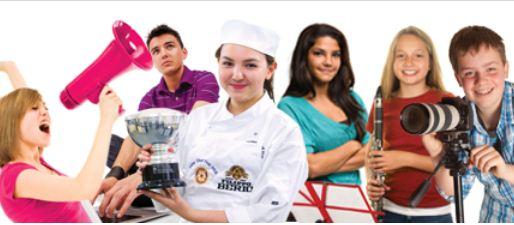 Show related pages
School competitions
For many years, the Club has worked with primary and secondary schools in the area and, in particular, has run competitions for them, providing certificates and prizes.
The three main competitions in order of activity through the year are

Youth Speaks

for primary schools and, with RC Truro, secondary schools

in January and February

If you or your school is interested in taking part in, please look at the details of each competition on the "Related pages" with this heading or click on the highlighted words. We would be very pleased to widen participation in the Young Chef event.
Rotary Youth Leadership Awards (RYLA)
Each year the Club has also paid (all or some of) the costs of a young person aged 18 to 26 to take part in the Rotary Youth Leadership Award (RYLA) week, held annually in early July on Dartmoor. We are keen to hear from any employer who has a suitable candidate or anyone who can persuade their employer to support them in this venture.
Again, see the separate pages for more detail.