A Right Cockney Knees Up!
Sat, Feb 16th 2013 at 7:30 pm - 11:30 pm
A fantastic Cockney Evening with renowned Chas & Dave Tribute Band COCKNEY RABBLE. There will be a Cockney Quiz, fun banter and an electronic song request system. PIE & MASH INCLUDED IN TICKET PRICE! ALL WELCOME. CALL 07970379985 TO RESERVE YOUR TICKET!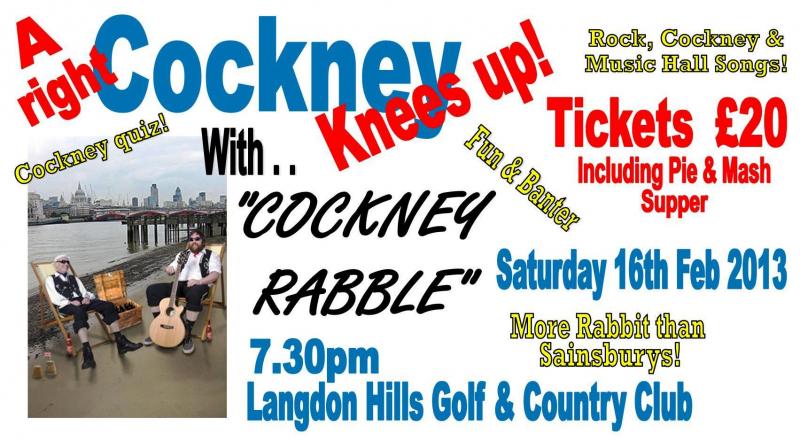 Contact Mike Barrett about this page: