John Abercrombie (pictured) accompanied by Adam Craigmile attended Crombie Primary School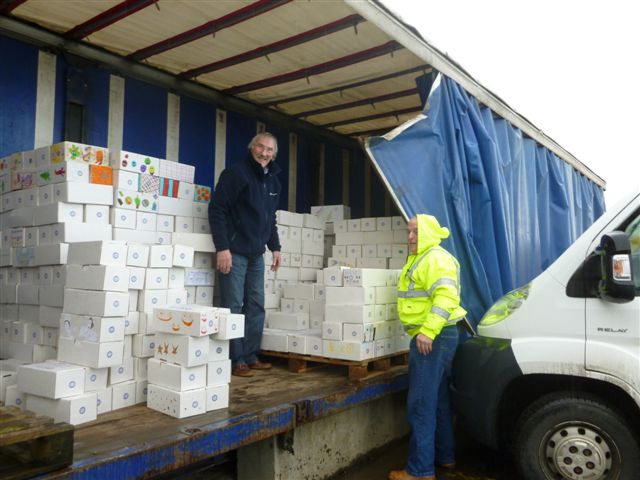 to meet with pupils who had been a aprt of the Shoebox collection within the school. Many thanks to all the children (and parents) who took the time and made the effort to pull together the gifts for the boxes.
Once collected together in the area boxes will be shipped to Eastern Europe and help make life a little more enjoyable for those less fortunate children in those countries.
The following is taken from the Rotary Shoebox site:
"The gift of a shoebox that contains toys, toiletries, educational items or household goods is a drop of happiness to the people of Eastern Europe who live in a world of poverty. For many, it will be the first present that they have ever received and it lets them know that somebody, somewhere cares. "
Over 12,000 Shoeboxes left the main Rotary Shoebox Warehouse on Wednesday 12th December bound for Ukraine ready for Christmas distribution. A further similar load, will go to Romania and Moldova.
Any boxes remaining in the warehouse, or received after this date, will still go out in future loads since the Rotary Shoebox Scheme operates all year round not just at Christmas