With the beginning of club year 2009/10 we made a tentative start with the Ikast Club in Denmark on the Lipela project. The budget for the desired project was around 162.000,00 kr. The project included electricity, water, washing machines and playgrounds for both Lipela I and II.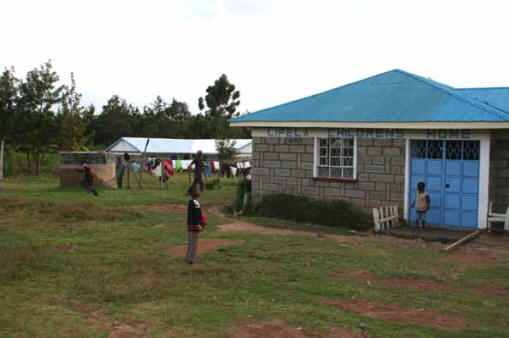 The orphanage Lipela is in Kenya. Our donation was to be used for installing electricity at the two orphanages and for digging wells and setting up playgrounds at both locations. The development at both locations is happily very satisfactory. There are now about 50 children at the two orphanages and all doing well. The latest arrivals are still a bit puzzled and are still not really accustomed to the generous supply of food every day. The same transition is seen with every arrival of new children.
Electricity has been installed at Lipela I and has been working satisfactorily for about one year now. Lipela has financed the lines from the main line to the orphanage, which is a distance of about one km.
At Lipela II it had been practical to wait till the houses on the route from the main line started their installations. This way the distance to the closest mast has been reduced from 1500 to 400 meters. We have now asked the power company to start the line work. This will cost about 50.000,00 kr. This can be done within budgets for the money which remains to be transferred from Rotary.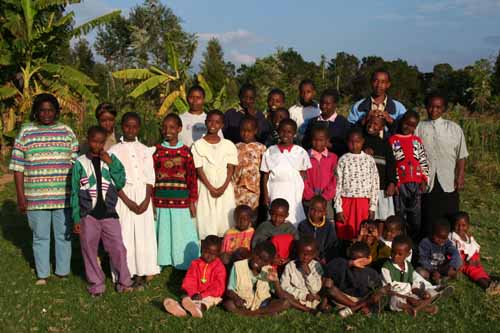 The water well at Lipela I is in full working order with pump. It supplies water to the orphanage without problems. In a 2011 drought period in Kenya Lipela for the first time ever had ample of water in a drought period.
At the Lipela II the well digger is now down to a depth of about 25 meters still short of the water level. He is convinced, however, that water will be reached within about 2 meters, but it is a slow process having to break through solid rock. He expects water before new year after 9 to 10 moth of hard work. Also this can be financed within budgets.
The project is now finished with a thorough auditing process by the past Ikast Rotary Club treasurer, Palle H