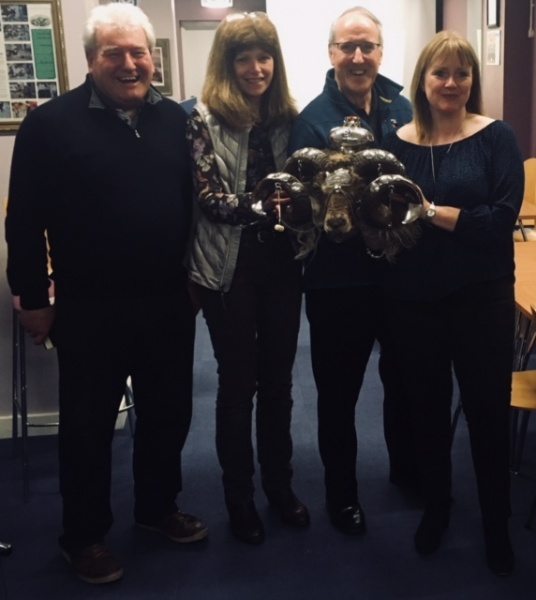 Winners of the 2018 Rams Head
Left to right Bill Duncan, Anna Martin, Hamish Milne and Alay Milne.
"The Rotary Club of Perth won the Friendship Event at the 2018 International Curling Fellowship of Rotarians Championship at Hamilton Ice Rink, defeating a Canadian team from Fort St. John in the final. Skip Alay Milne, 3rd Bill Duncan and lead Hamish Milne have played in this transatlantic biennial event for many years and have recently been joined by Anna Martin at 2nd. The week long competition saw the Perth rink triumph over rinks from Scotland, USA and Canada.
It's bee
n a successful year for this rink having won the Ramshead Scottish Rotary Curling competition in Dumfries in March which qualifies them for the next world event in Madison USA in 2020. Skip Alay Milne, also has the honour of taking over the Presidency of this International Rotary Sports Fellowship"