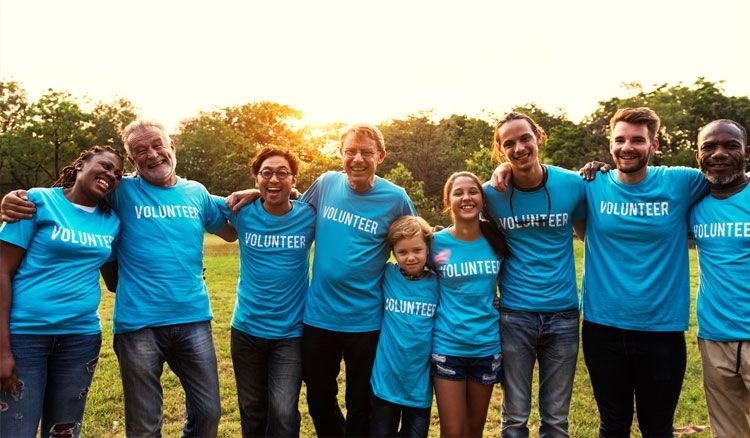 Community & Vocational Committee
Chairman: Archie M Ralston
Members
Ken Mackie | Jack Kelly | Rodger Price | John Knight
Douglas Forrest | David Logan | Gordon McCallum | Frank Farrell
Welcome to the Community and Vocational Service Home page.
Community and Vocational Service are a mainstay of Rotary service. Community Services projects help to improve the lives of people in our local communities, and Vocational Service encourages high ethical standards, honesty and integrity at work and in everyday life.
Community and Vocational Service is a great opportunity to raise awareness of Rotary Clubs and the wider work of Rotary. ComVoc helps Rotarians to work together for a better world, and every Rotarian can make a difference.
By identifying needs within the community, the Community and Vocational Committee uses club members' skills to implement programmes, services and support for people of all ages. This includes:
Our objective is to give help and guidance to enable all Rotarians to identify and address the needs of their local community using their personal, vocational skills and abilities.
Our aims are to inform, encourage, motivate, stimulate and create awareness, and to promote the use of available resources, particularly the Rotary Great Britain & Ireland "Opportunities to Serve".
All community and vocational service is an opportunity to raise awareness of the Rotary Club and the wider work of Rotary.
The Four Way Test
Of the things that we think, say and do:
1. Is it the truth?
2. Is it fair to all concerned?
3. Will it build goodwill and better relationship?
4. Will it be beneficial to all concerned?
We are always looking for new members from the local community who are interested in being involved with a club project and here as some possible suggestions that may be of interest . If you would like to be involved just get in touch.
Or maybe you have a particular project thought of your own? Why not tell us what works for you.? and you never know it could be our next project.
Community Service - Opportunites
Undertaking gardening for partially sighted and elderly.

Visiting a local care home.

Sponsoring a 'Citizenship' award for a local high school

Supplying the Dictionary4Life to two local 'underprivileged' schools.

Organising a Christmas Fayre for local charities to have a free stall, to raise awareness/funds and to find out how the club might support their work. This event earned a double page in local paper.

Christmas Tree Festival, with local charities raising awareness of their aims and activities and benefitting from £4,000 raised.

Santa's Grotto for young children and to raise Rotary awareness.

A litter pick

An anti-litter campaign entitled, 'Don't be a Tosser'.

Granst made to local young organisations and charities.

Metal detecting days to raise funds for local charity.

Fund raising

Annual Charity Auction at Sportsmans Dinner event

Organising all schools in the town to participate in 'Primary School Quiz

Stewarding at the annual CDT