These are just a few of the things we got up to in 2011/12 ......
Bottle Stall - 9th April 2012
A busy Easter Monday in Callander meant that the Bottle Stall was also busy and thanks to locals and visitors alike we were very successful in raising nearly 700. This was divided equally and presented to Callander Sports and Adventure Project and Camphill, Blair Drummond.
Rotary GB&I Photographer of the Year Competition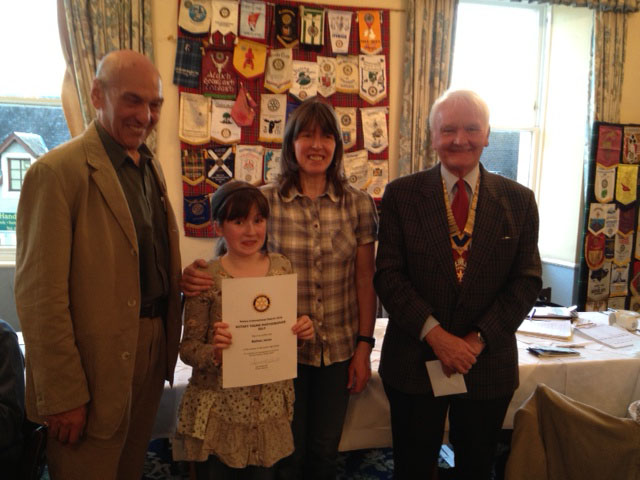 Bethan Jones, aged 10, won the Junior Photographer of the Year award in District 1010. Here she is pictured with her mother together with President Ken Stewart and Peter Bennett, who orgainsed the competition on behalf of the club.
Burns Supper - 28th January 2012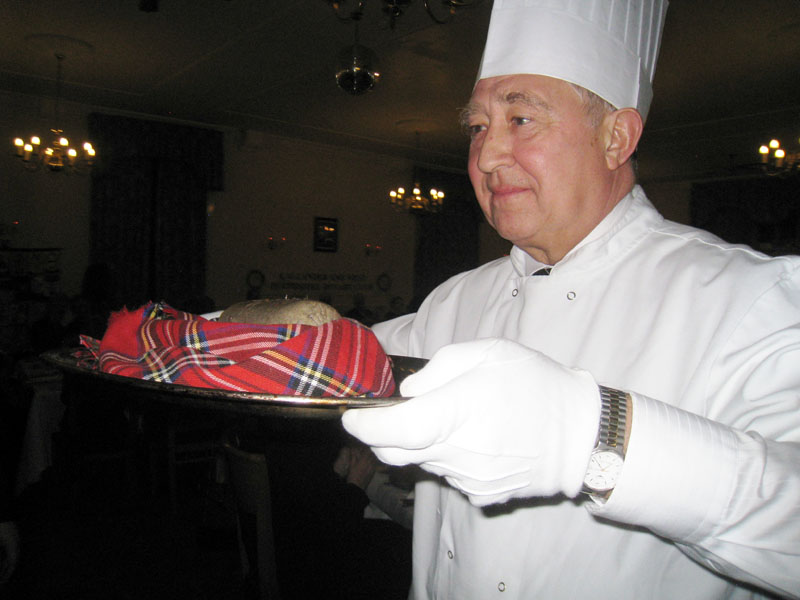 The Club held its annual Burns Supper in the Dreadnought Hotel on Saturday 28th January. The 70 plus guests were treated to all the usual speeches and fare. The usual raffle was successful in raising nearly 240 which will go into our RYLA fund (see below). A selection of photos can be viewed by clicking here.
Bag Packing - December 2011
Our annual effort to help customers pack their bags at the Co-op took place on 30th and 31st December last year. Thanks to the generosity of Callander residents and visitors we raised 1,000 which was split between Strathcarron Hospice and our RYLA fund. RYLA stands for Rotary Youth Leadership Award which is an outdoors based, week-long course designed to provide leadership skills for selected young people from around the country. This year Callander Rotary intends sending 2 young people from our area.
Pudsey Hits Callander
Pudsey visited Callander on the 18th and 19th November .... and what a hit he was. Everyone wanted to be seen with Pudsey --- from the youngest children at Callander Kiddies Playgroup to the 6th year pupils at McLaren High School. Pudsey also visited Callander Nursery and Callander Primary School on the Friday. Everywhere he went, Pudsey met with great acclaim and enthusiasm. In the evening Pudsey toured the restaurants and bars along Main Street and it turned that adults are no more immune to Pudsey's charms than the children. On Saturday, Pudsey made appearances at the Teddy Bears' Picnic in the Kirk Hall, a special Karaoke provided free of charge by Tim and Peter at St Kessogs and later in the day at Pudsey's Party at the McLaren Leisure Centre. We'd like to thank all those who took part and to the people of Callander for their kind donations that helped us to raise 1,825 for Children in Need. The sum raised included donations collected by many of the organisations mentioned above. To see what Pudsey got up to in Callander have a look at our slideshow.
40th Anniversary Charter Dinner - 5th November 2011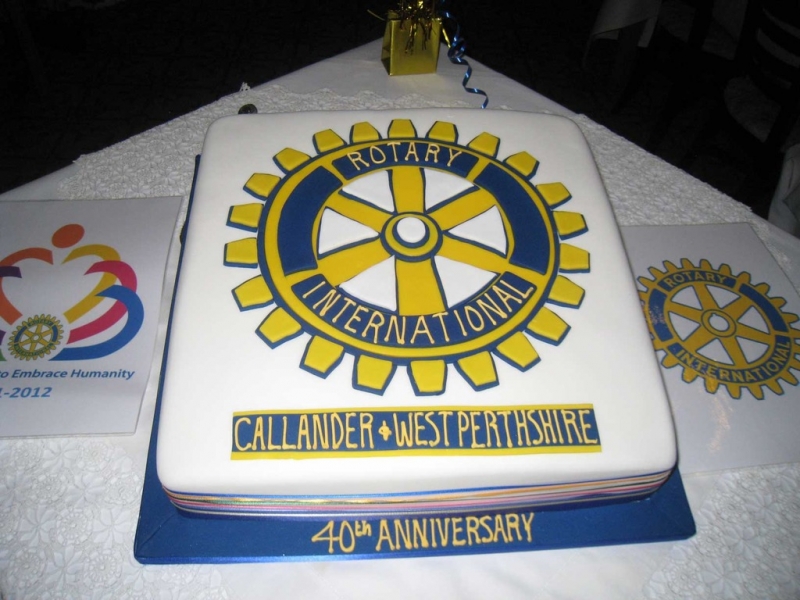 On 5th November this year we marked the Club's 40th anniversary with a celebratory dinner at the Dreadnought Hotel. Current members were joined by guests including former members and three founder members, Rotarians from other clubs as well as the District Governor. Our main speaker was Gordon Brewer of Newsnight fame and he did us proud with a talk on how the media has coped with the ever developing world of technology, the internet and social media - it was riveting. To find out more about our Club, click here. To see a slideshow of the vent click here.