This year's Wensleydale Wander was at risk of being cancelled, or at least restricted to the short route a week before the event, due to the amount of snow on higher ground. Fortunately, snow stopped falling and there was a slow thaw. At a final inspection on the Tuesday before the walk, it was decided that both walks could go ahead, apart from the highest section on Penhill that still had drifts of 5ft in various parts including Flint Lane, which would normally provide vehicular access if assistance were needed. So the route was diverted East along High Lane.
Another diversion was made between Leyburn Shawl and Preston under Scar, this time because some fields on the usual route had been ploughed. Walkers would have risked getting several inches of mud on their boots, while nearly 300 pairs of these would have left a trench behind them!
The High Lane diversion shortened the route by 0.75miles, while the Shawl diversion increased it by 0.1miles. The full distance of the usual Long route is 22.9 miles, so this year's modified route was 22.25 miles. The removal of the 300ft of climb up Penhill probably affected walk/run times more than the reduction in distance. The usual Short route is 12.56 miles, so this year it was minimally increased to 12.66 miles.
On the day, 281 walkers/runners set off, and 279 completed, with two retiring at East Witton- the 17.5 mile checkpoint. All enjoyed the best weather of the year so far, and one of the best in the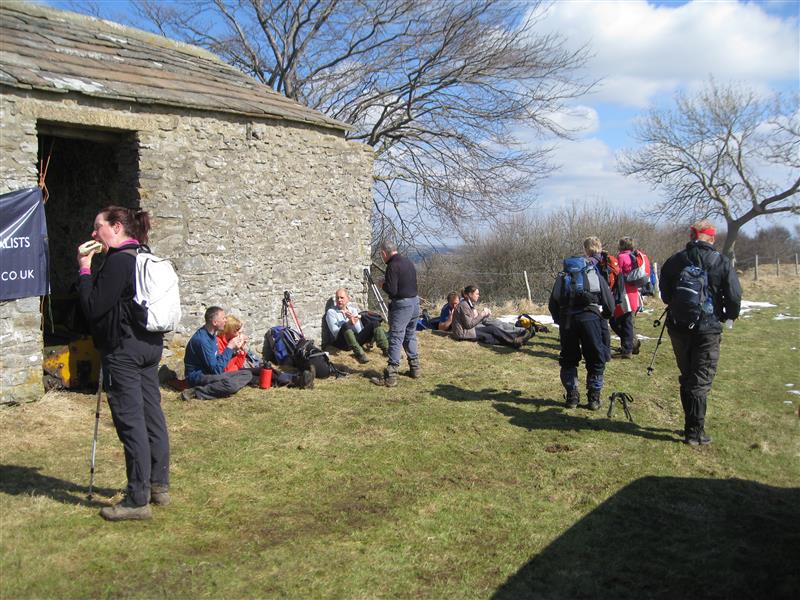 history of the Wander. This took everyone by surprise, with many having to divest themselves of their heavy cold weather clothing!
The Rubbing Houses checkpoint at the 13 miles point of the Long Walk was again much appreciated, with walkers receiving real sausages in a bun or without, and with the option of added fried onions, sauce or mustard! Hot and cold drinks were also provided. Many took the opportunity to sit or lie in the sun!
For those who like to check their own and friend's times, click on Full Results.
Thanks to GSC Gray's for their sponsorship which helps with our costs and therefore with what we can give to charity. When we know the total sum raised, I will post it here.