UK Foodbank network

What do foodbanks do?
Every day people in the UK go hungry for reasons ranging from redundancy to receiving an unexpected bill on a low income. Trussell Trust foodbanks provide a minimum of three days emergency food and support to people experiencing crisis in the UK. Last year the network fed over 128,000 people.
All food is donated by the public and sorted by volunteers. Frontline care professionals such as doctors and social workers identify people in crisis and issue a food voucher. Clients receive three days of nutritionally balanced, non-perishable food in exchange for their food voucher. Foodbanks also make time to chat and to signpost clients to other helpful services.
Foodbanks help prevent crime, housing loss, family breakdown and mental health problems. A simple box of food makes a big difference.
The Trussell Trust partners with churches and communities to open new foodbanks right across the UK. With over 200 foodbanks projects launched, the Trust's goal is for every town to have one.
Worsley Rotary active support
The Club actively supports the Farnworth & Kearsley Foodbank based at Trafford Street, Farnworth and Cleggs Lane, Little Hulton. The Foodbank at Trafford Street and at Clegg's Lane have been well established since May 2013. Memebrs also support the Leigh and Atherton Foodbank.
For more information visit the web site http://farnworthkearsley.foodbank.org.uk/
The Foodbank staff at Clegg's Lane, Little Hulton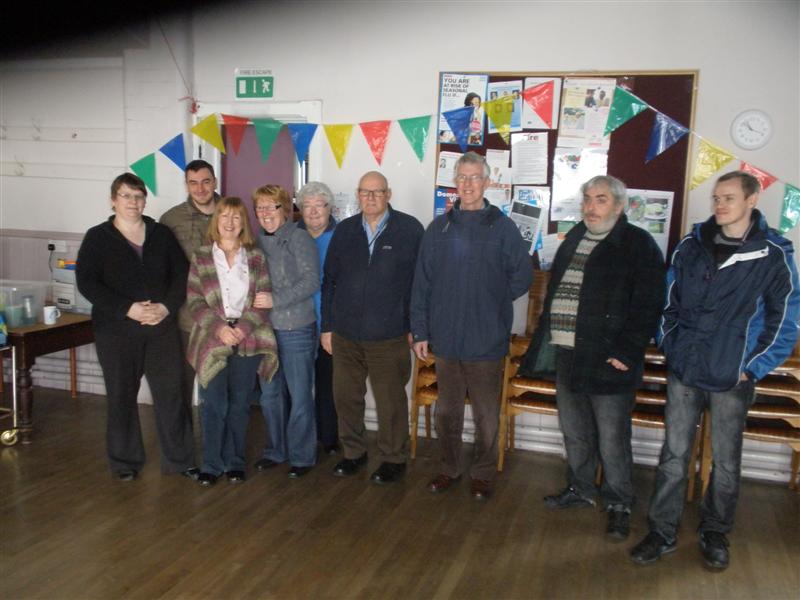 Foodbank Management Team & Rotarians at Clegg's Lane, Little Hulton