Joining Rotary
Look at the Video for information about Rotary.
What is Rotary?
What is Rotary and how do I join?
What would it take to save the world?
Rotary was the world's first service club organisation and has no political or religious affiliations. It is made up of individual clubs, organised and run by its members and now has more than 1.2 million members in 33,000 clubs worldwide. Rotary club members are volunteers who use their skills, energy and experience to make a real difference to others by supporting projects both locally and around the world, whilst having fun together and making new friends.
Rotarians come from a range of backgrounds and are ordinary people trying to do extraordinary things and who join for various reasons.
The Severn Trow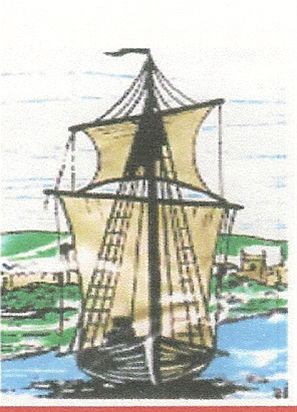 The Severn Trow was adopted as our emblem when the Club was formed. It depicts the working boat that plied the River Severn after which we are named.
Our Club
Formed in 1983, we are a very active Rotary Club, supporting local, national and international causes through a programme of fund raising. We also have a very active sporting and social calendar.
Our club, of just over 50 members, meets weekly at the Hallmark Hotel in Matson, in the evening, and our ethos is based on the three core principles of fun, fellowship and fundraising. We have a wide variety of interesting speakers, as well as Vocational talks from some of our own members. We are always looking for new mwmbers of the right calibre, so why not come along and hopefully join us? You would be made very welcome.
Contact can be made at secretary@gloucestersevern.rotary1100.org - leave your details and we will get back to you. Alternatively you can leave your details on the 'Join Rotary' button on the Right Hand Side of the Home Page.
Come and make a diiference!