Youth Opportunities/ Young Golfers emulate the professionals!
Two local Golfers go forward to District Finals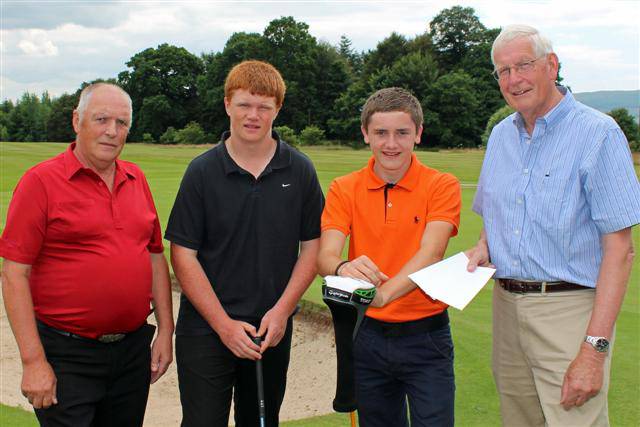 Show related pages
Two young Nithsdale golfers, Grant Hannah and Ben Murphy, will shortly be representing the Rotary Club of Thornhill and District at the final of Rotary District Young Golfer of the Year 2013 competition which will this year be played at the prestigious Duddingston Golf Club in Edinburgh next month.
Ben (16) from Closeburn plays off 22, whilst Grant (14) from Kirconnel plays off 7. Both young golfers triumphed in the Thornhill heat of the competition which was played over the Thornhill course.
Rotarian Ed Hunter of the Thornhill club said