There was quite a dramatic change in conditions overnight before the race. On the previous day, when we waymarked the route, it was bone dry, and the stream beds didn't have a drop of water in them. However, after the heavy overnight rain, these were almost torrents. The small beck at the bottom of Black Hill was full and runners had to negotiate large puddles around it, while the beck on the home run was almost impassable even for a Land Rover, so it was a good job a footbridge had been constructed recently! Fortunately, the rain stopped before the race began and conditions were almost ideal for running, apart from a bit of a head wind on the top moor. This became a tail wind for the last few kilometres, so this was much appreciated by some!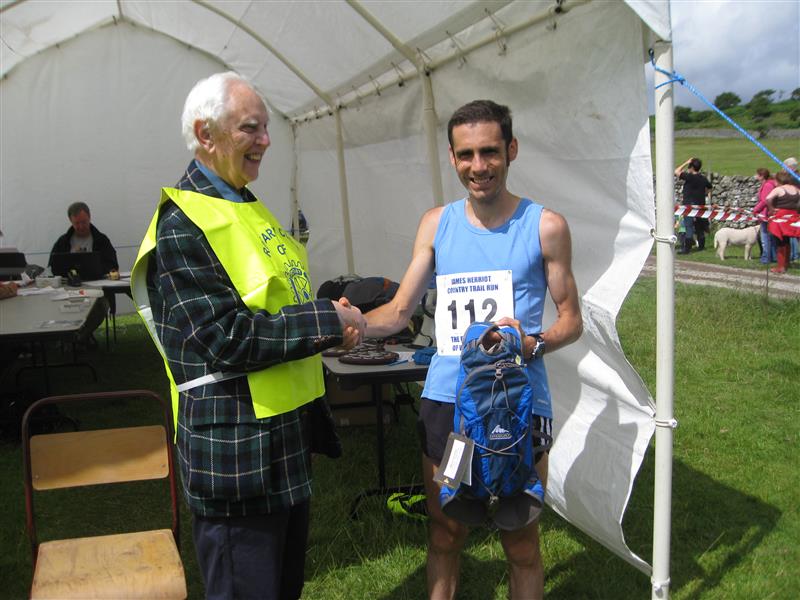 No records were broken this year, but Mike Jefferies, of Richmond, won in 55min 50sec, more than two minutes ahead of Paul Butler of Loftus & Whitby, the largest winning margin we have seen. Third was Tony Lambert of Swaledale Road Runners. Tony ran to the start from his home in Carperby, then ran back after the race!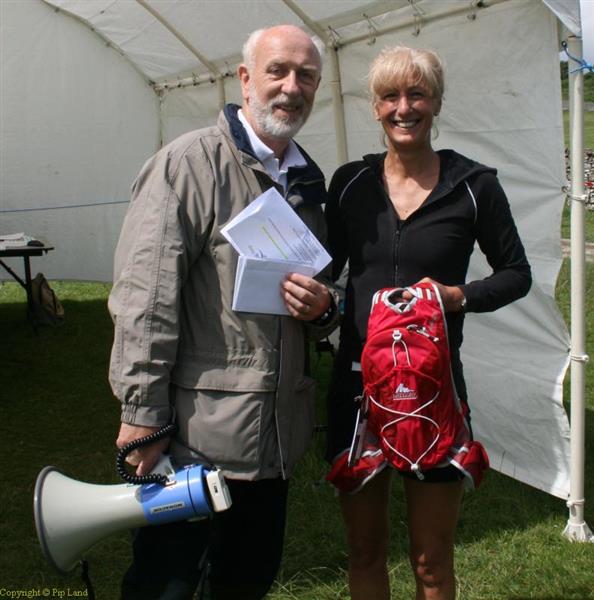 Among the Ladies, Heather Halliday from Catterick Garrison and the Bedale & Aiskew club, was first home in 71min 37secs. Sarah Hackett of Reeth and Swaledale Roadrunners was second, and Heather Christopher of Blyth Running Club, third.
Competition between clubs was tight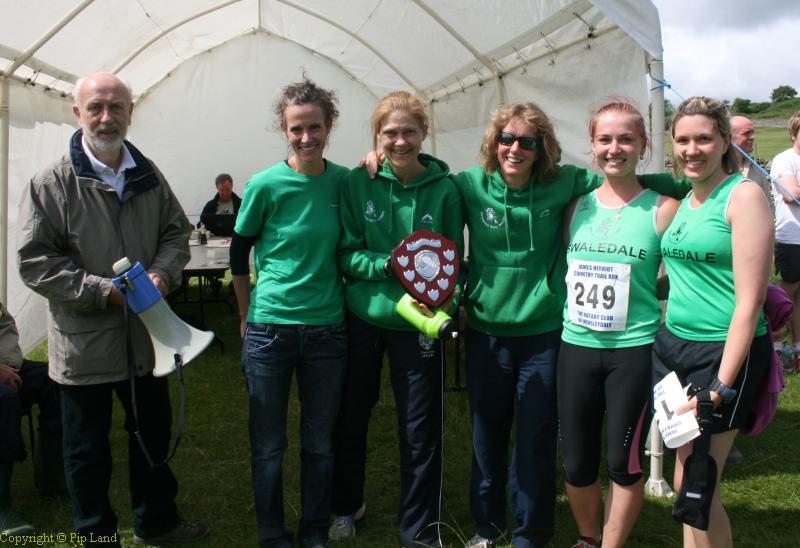 with a number of strong teams, particularly Swaledale Runners, Blyth Running Club, Stainland Lions, and London Roadrunners. In the end, local team Swaledale Roadrunners, had their best ever result by winning both the mens and ladies team trophies. Stainland Lions just won the mixed team trophy by a matter of only a few seconds combined times over Blyth Running Club!
Other results in brief
Men over 40; 1 Mark Forrest, London Frontrunners; 2 James Charton from Harrogate.
Men over 50; 1 Steve Trudgeon, Harrogate Harriers; 2 Stephan Tomaszewski, Thirsk & Sowerby Harriers.
Men over 60; 1 Michael Walsh, Kendal AAC; 2 Glynn Smith, Cambridge & Coleridge.
Ladies over 35; 1 Lyndsey Chapman, Blyth Running Club; 2 Alexina Cassidy, Sa Milano Alano Mallorca!
Ladies over 45; 1 Aileen Baldwin, Stainland Lions; 2 Helen Smethurst, London Frontrunners.
Ladies over 55; 1 Pat Kirby, Thirsk & Sowerby; 2 Jacqueline Ackroyd, Otley AC.
Team Races
1st 4 Men Rotary Trophy; Swaledale Roadrunners
1st 4 Ladies Swaledale Roadrunners Trophy; Swaledale Roadrunners
Mixed Team of 1st 2 Men and 1 Lady; Stainland Lions
Please click on Results 2013 if you would like to see a full list of finishing times.
Photos courtesy of Pip Land and Chris Wheatley. Also, Andy Russell, of Northumberland Fell Runners, took numerous photos while running round the course so please click on Andy's Photos to see a runners view of the race on his Flickr site. Finally, the marshal at Gate 12 took a large number of photos of runners approaching the finals stages of the Run- click on Michael's Photos to see a slideshow of them.
Thank you to all the clubs and individuals who took part, we hope you enjoyed it and want to come again! We will have raised around