We're for Youth in Communities
Portishead Rotary Club is committed to the development of our local youth, and have a number of projects and ongoing activities to support this.
Youth Competitions
In conjunction with the other Rotary clubs in our District and also nationally, we organise a number of public competitions aimed at improving the skills of our youth. These competitions are organised both at District and National level giving a significant platform and experience for our young to showcase their talents. We are working with both Gordano & St Katherines schools locally to promote these competions and provide opportunities to their pupils.
Youth Speaks

- which helps develop public speaking skills by giving a platform for 11 - 18 year olds organised in teams to speak in front of audiences on topics of their choosing, leading to a national final
Young Chef

- helping 11 - 17 year olds develop their culinary skills. Again this leads through district and regional finals to a national final and the naming of an Rotary GB&I Young Chef of the Year
Young Writer

- helping our youth develop creating writing skills through a series of competitions that lead to a national final
Young Musician

- showcases instrumental or vocal musical skills in our youth, leading to a national final
Young Photographer

- giving a platorm to photographic and artistic skills leading to a national final.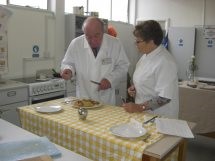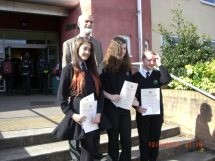 Rotakids is a a great way for youngsters aged between 7 and 12 years old to get together and enjoy working on a fun project. We have set up Rotakids groups within Portishead Primary and Trinity schools, and are planning to extend this to other schools in the Portishead area.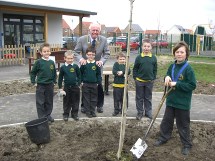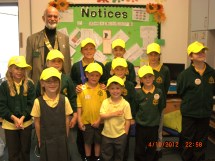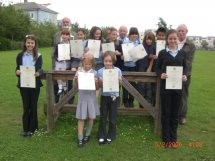 Other Activities
We are also supporting our local youth in a number of otrher ways. These include:
Helping Crockerne Primary school in Pill by providing listeners to go into the classroom and help children with reading skills by getting them to read to a Rotary member
Providing the funds to support a number of needy children to attend Barton Camp in the autumn, where they meet with other children of their own age and have quality time away from their daily life
u2020