End Polio Now
End Polio Now End Polio Now seeks to put an end to polio world-wide and is near to success in this objective.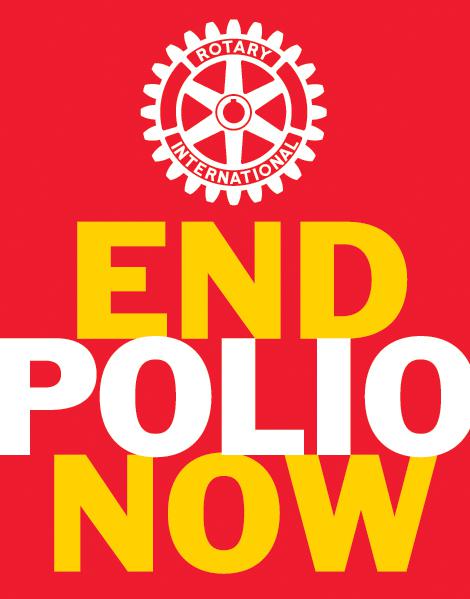 Rotary's "monumental contribution" to global efforts to eradicate polio was celebrated in the House of Commons at Prime Minister's Questions.
Rotary members, volunteers and supporters around the world have raised over $2 billion in the global fight to eradicate the disease, which has helped to immunise and protect over 2.5 billion children around the world.
The address was raised by Loughborough MP Jane Hunt, who recognised the contribution of her local club, Loughborough Beacon Rotary, and clubs around the world.
Prime Minster Boris Johnson described it as "a fine example of the philanthropy and spirit of the British people
The Edinburgh reporter had the following headline in October 2020
Rotary clubs sent over £1 million to End Polio and - African region is now Polio free