Thu 15th August 2013 at 1.00 pm - 7.00 pm
The Ranfurly Castle Golf Competition.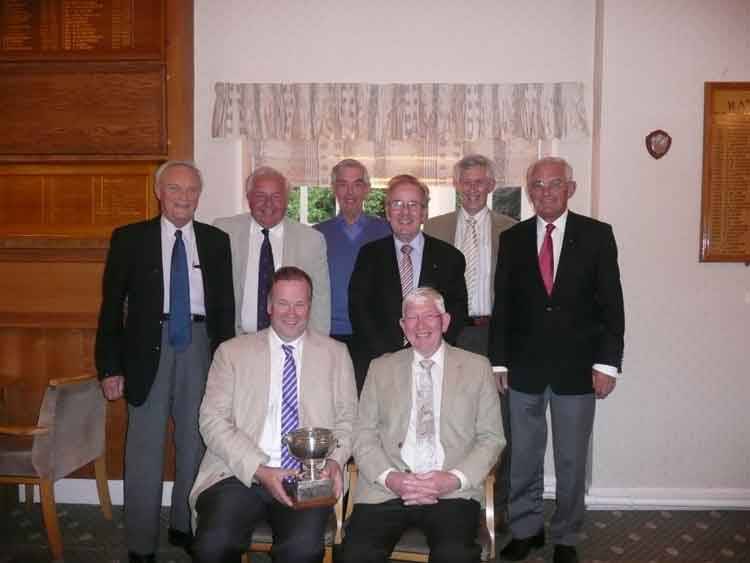 Show related pages
On a dullish day 7 stalwarts ( 2 in a buggy ) set off in a light drizzle though the last threesome went off in sunshine and apart from a little rain the first 4 got to the 18th before incurring more damp weather. the final 3 were not so lucky and were described as wet and weary from the clubhouse gallery. Despite this a good day was had by all.
The result was a win by Craig (bandit ) Thomson on 33 points followed by Donald MacDougall on 29 and Ronnie Smith on 25. Nearest the pin was achieved by Ian Bonomy and the Longest Drive by Ronnie Smith. It was a day when the 19th hole was most welcome where the service,food and chat was very good