There are various ways in which you can help us raise funds.
Click on the following link and make a donation or set up a fundraising campaign for us.
There are also ways you can help us raise funds which won't cost you anything.

Click on the above image to start raising money for Rotary Club of Kirkcaldy with AmazonSmile.

What is AmazonSmile?
AmazonSmile is a simple and automatic way for you to support a charity of your choice every time you shop, at no cost to you. When you shop at smile.amazon.co.uk, you'll find the exact same low prices, vast selection and convenient shopping experience as amazon.co.uk, with the added bonus that Amazon will donate a portion of the purchase price to your selected charity.
How do I shop at AmazonSmile?
To shop at AmazonSmile simply go to smile.amazon.co.uk from the web browser on your computer or mobile device. You may also want to add a bookmark to smile.amazon.co.uk to make it even easier to return and start your shopping at AmazonSmile.


Which products on AmazonSmile are eligible for charitable donations?
Millions of products on AmazonSmile are eligible for donations to charities by Amazon. You will see eligible products marked "Eligible for smile.amazon.co.uk donation" on their product detail pages.

Are you one of the millions of people that use a search engine every day? Switch your searching to easysearch and raise money!
Every time you search the web using http://kirkcaldyrotary.easysearch.org.uk instead of Google or any other search engine, half a penny is raised for Rotary Club of Kirkcaldy Charitable Trust. Search just 15 times a day and you can raise around £25 a year.
See what people are saying about easysearch:
"easysearch is a great idea and just as good as Google for the results! I've recommended it to my friends and I think this site is the best around as it does something for people. Well done!"
"What a fantastic idea! I was using Google anyway but this way I get to raise money for my good cause every time I search. brilliant! I've made easysearch my homepage!"

Shop online to raise money for The Rotary Club of Kirkcaldy!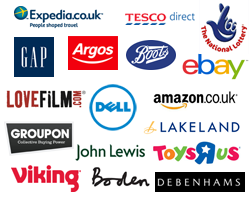 The Rotary Club of Kirkcaldy receives funds simply from our supporters shopping online! This is part of over £5 million generated by leading UK good cause shopping website easyfundraising.org.uk for over 50,000 causes just like the Rotary Club of Kirkcaldy.
The Rotary Club of Kirkcaldy earns the cash donations when people register to support us and shop online through the site. It's a really simple process, all you have to do is:
Register with www.easyfundraising.org.uk
Get shopping - it couldn't be easier!
There are over 2,700 online retailers available, including Amazon, John Lewis, eBay and Tesco and all will give a small percentage of what's been spent back to the Rotary Club of Kirkcaldy to say thank you for shopping with them.
What are you waiting for? Head to
www.easyfundraising.org.uk
to boost your fundraising for the Rotary Club of Kirkcaldy now. Already registered? Spread the word to family and friends to let them know just how easy it is!