Food Bank Presentation
Presentation of food to ELIM church in Holyhead by The Rotary Club of Holyhead.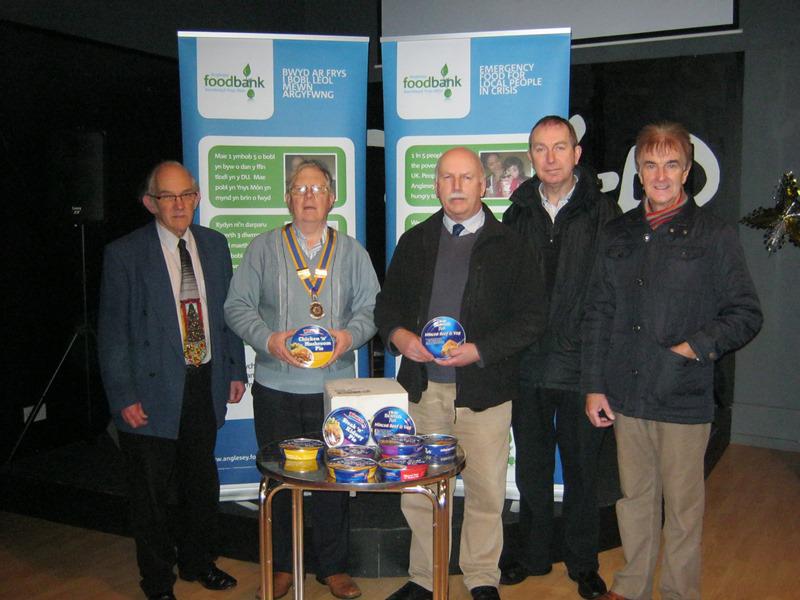 Photographed at the ELIM church in Holyhead, Rotary Club of Holyhead President Richard Lloyd, fellow Rotarian's Trevor Parry and Elfryn Jones with members of the church with some of the food bought with money donated by the Rotary Club of Holyhead for the Foodbank appeal during the Christmas period.
The ELIM group of churches are a nationwide Christian organisation, following a pentecostal pattern of worship. Their church in Holyhead is a vibrant and active group catering for people of all ages. They have made an effort to reach out to the younger members in the community, and they hold regular activities for children and youths, during weekdays and during school holidays. In 2013, Revd Meggers and Revd Alder co-ordinated the creation of a local Foodbank in Holyhead, and they work in conjunction with other local organisations and agencies to identify needy families and individuals. Food is distributed from Elim chapel during the week, and the programme timings are shown on the outside of the building.