Presentation to St Davids Hospice
President Tom Jones hands over two cheques to Ella Baxandale, local fundraiser for St Davids Penrhos Stanley Hospice Appeal (May 2019).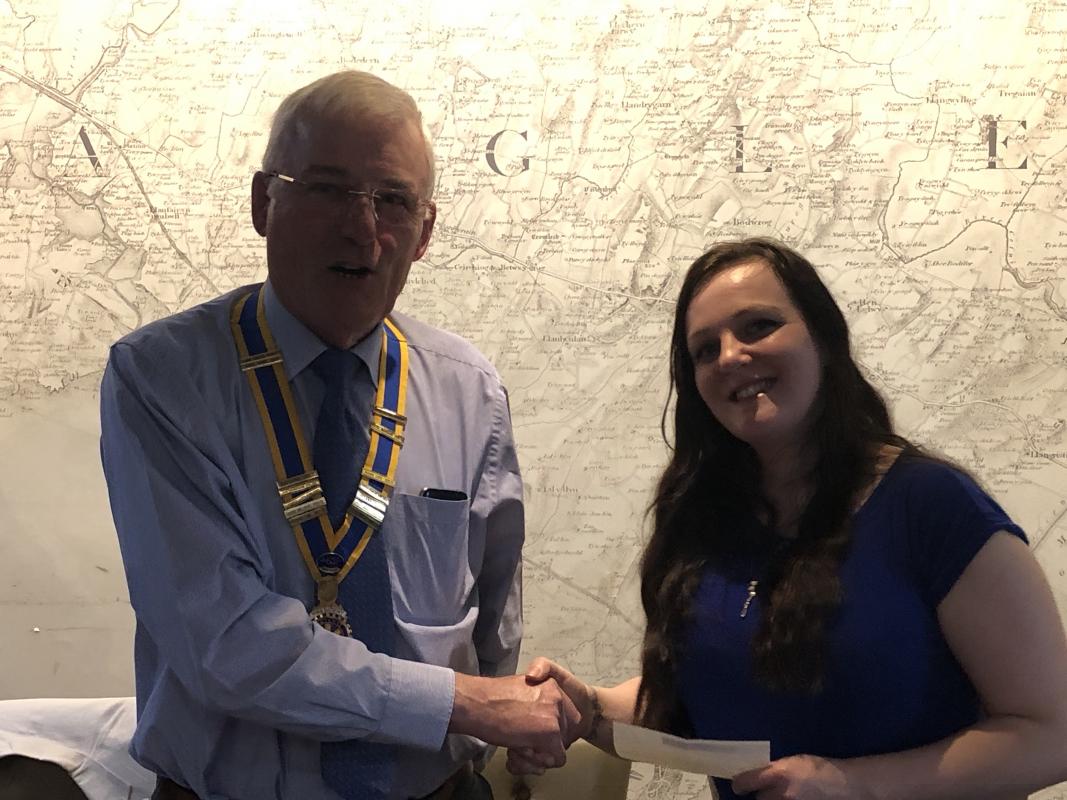 President Tom Jones handed over two cheques to Ella Baxandale at our meeting on 13th May 2019. The first cheque was the proceeds of a raffle from our Charter evening Dinner in January and the second cheque was a personal cheque from the President himself and represented monies gifted to him on his recent milestone birthday. Ella later briefed the Club on the progress of the Penrhos Stanley project.