Fri 28th March 2014 at 18.30 - 22.30
'Via voice, piano and accordion ENCORE!, Maggi Stratford and Daniel Bowater,conjure up the atmosphere of the french cafe-cabaret with familiar songs, sung in French but interwoven with histories and explanations......a beautiful and amazing performance.'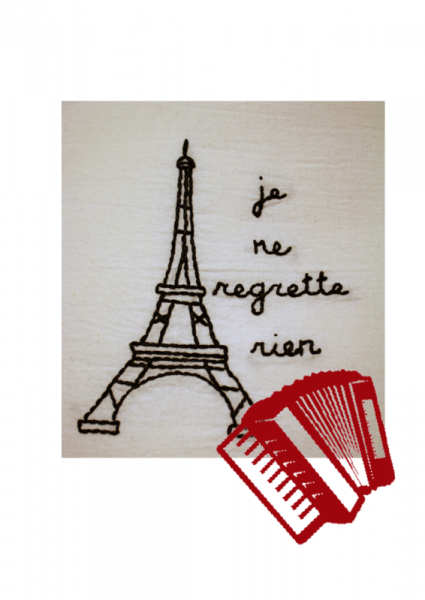 Show related pages
This year's Social Evening on 28 March ( 6.30 for 7.00 p.m. at Horsforth Golf Club) will have a distinctly french flavour from menu to entertainment. ENCORE! will perform providing 'songs with poetry for lyrics, telling stories that still move to laughter and tears...and with music which evokes a time and place and yet still touches us and sometimes takes our breath away'.
ENCORE! include the Georgian Theatre, Richmond and York Theatre Royal on their previousperformance list and promise both translations and humour!
The 100 day festival preceding 'Le grand depart du Tour de France' begins the day before our event so grasp this opportunity to start getting in the mood.
The cost of the evening is twenty (20) pounds per head, including a three course meal.
Contact Tony Scaife t.scaife@btinternet.com to book your places and make your choices from the menu below..
FRENCH SOCIAL EVENING MENU
Starters
French Onion Soup
served with a Cheese Crouton
Mussels Mariniere
served with French Bread
Mains
Beef Bourguignon
Coq au Vin
( also available as a vegetarian option)
Dauphinoise Potatoes
Baton Carrots, French Green Beans
Desserts
French Apple Tart
served with Creme Anglaise
Creme Caramel
Coffee