Visit to the Maxim Brewery
Mon 10th February 2014 at 12.00 am - 12.00 am
Meeting at The Maxim


The Rotary Club of Washington Forge moved away from it's normal meeting venue to visit the Maxim Brewery in Houghton-le-Spring. This 'micro-brewery' evolved after the closure of the Vaux Brewery in Sunderland with the aim of continuing the production and sales of some of the famous named beers of the north-east.

After an initial sampling of a choice of beer, members had an informative tour of the facility followed by a presentation on the history and development of the brewery.
A thank you to Rotarian Roger Dale for arranging the visit and to MD Mark Anderson, Susan Moon and Glen Whale for making it a most enjoyable and interesting evening.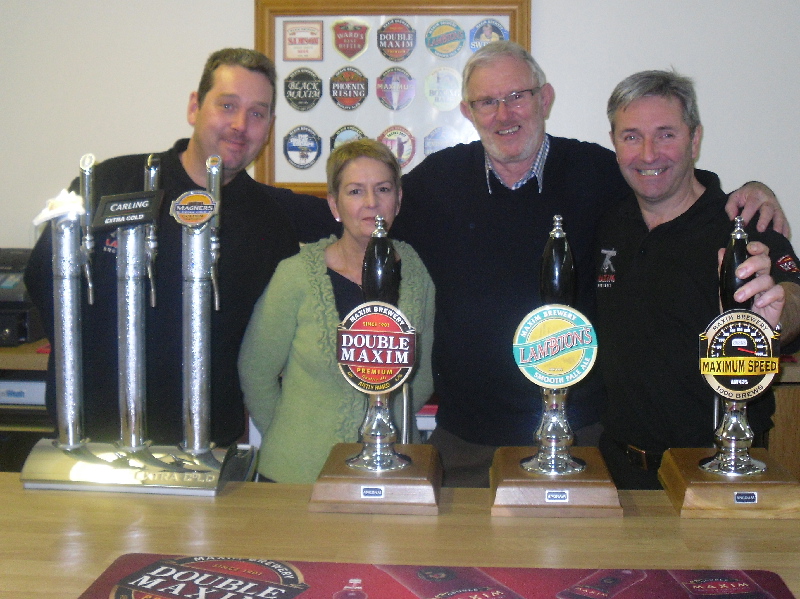 l to r: Gary Whale, Susan Moon, President Rob Blair, Mark Anderson