Rotary Club of Tarporley - Supporting Charities
TARPORLEY ROTARY - WE SUPPORT LOCAL, NATIONAL & INTERNATIONAL CHARITIES. The picture above shows our involvement in the recent Disability Games. Below are some of the Charities we support.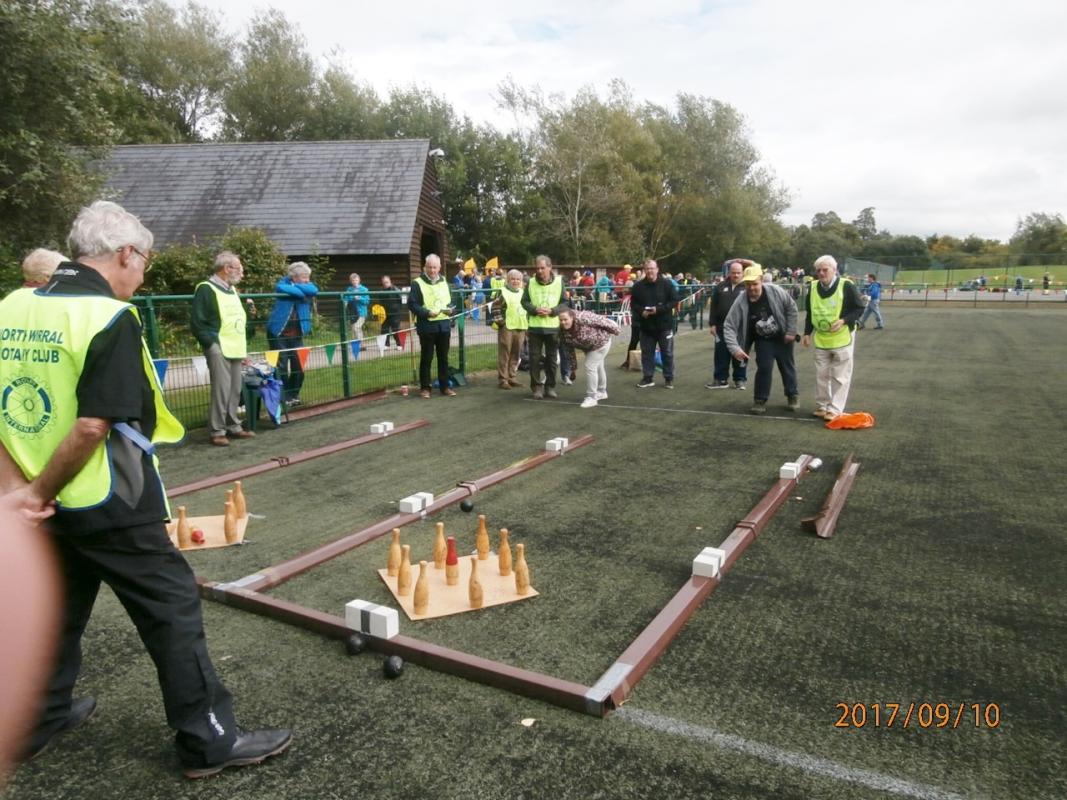 LOCAL CHARITIES: During the year we donate money to many local charities both in the Tarporley Area and further afield including Tarporley War Memorial Hospital; Tarporley Opal Club; Oak View Academy, Winsford; Neuromuscular Centre, Winsford; Leighton Hospital, Crewe; Hope House, Chester; Hebden Green Community School, Winsford; Clwyd Special Riding Centre and Claire House Childrens Hospice and the Disability Games.
NATIONAL CHARITIES: We also support National Charities such as Alzheimer's Society; Children in Need; Clic Sargent, Cancer Support for the Young; Disaster Aid UK & Ireland; Macmillan Cancer Support and Margaret Carey Foundation.
END POLIO NOW: This major Rotary project has virtually eliminated Polio from the world. Rotarians have collected millions of dollars.
See: the Rotary information videos
SHELTER BOXES:
Shelter boxes are those things you see being shipped off to foreign parts whenever there's an earthquake or other man-made or natural disaster. Wonder where they come from? They're shelter boxes and Rotary pays for them to be made and filled. Each box costs about £500 but holds enough to enable a family of 10 to survive for several months with a canvas roof over their heads. Hundreds are stored ready to be shipped at a moment's notice. More are needed all the time so we're ready for the next disaster.
Watch the video below. You'll see that sometimes women will carry these boxes for miles on their heads. We can hardly lift them!