There was a good crowd thronging the boundary when Mark Arthur made his debut in the Rotary arena. In an assured performance he spoke frankly about current problems but put forward short and long term solutions with the main aim Test cricket long term.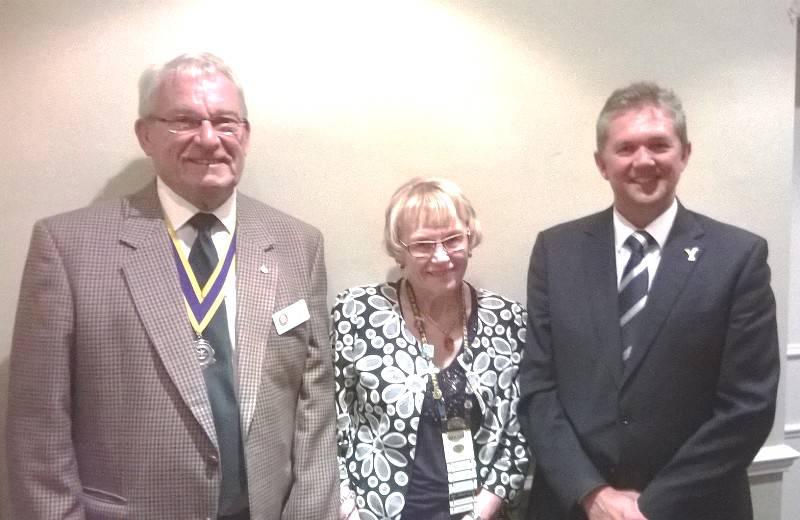 Show related pages
Mark summarised his career taking in the Test and County Cricket Board, Nottinghamshire CCC and Nottingham Forest before his move to Yorkshire as Chief Executive Officer. Yorkshire is guaranteed test cricket until 2019 but with 9 grounds now competing for Tests as against the original 6, improvements to the infrastructure of the ground are needed as well as an increase in capacity. The Yorkshire public has also have to show it will attend Test matches in increasing numbers.
Describing Yorkshire as the heartbeat of cricket in England, statistics were supplied to back the statement including Yorkshire having more cricket clubs (747) than the rest of the country put together.
But it was on the changing face of Headingley that most attention will have to be paid. Installation of floodlights has been approved and the rest of the 20 year plan is now in the public domain. This will entail increasing the ground capacity to 20,000 mainly by dramatically changing the complexion of the double sided rugby football stand incorporating a new pavilion.
Mark then took questions from the floor including the difference in dealing with cricketers as opposed to footballers, using the ground for other events e.g a concert by 'Madness' in 2015 and what competition with 8 other venues seeking test cricket really means.
Rather than taking the cap round, as happens on any Yorkshire cricket ground after a sterling performance, the Club presented a cheque for