Contact Clubs
Rotary Beckenham maintains contacts with two international clubs. Rotary Douai in France, with whom we have enjoyed contact for many years and Rotary Sodertalje in Sweden, with whom we have only recently been twinned.



Contents

Visit to Rotary Douai - Nov 2017
Visit from Rotary Sodertalje - Sept 2017
Visit to Rotary Douai - Oct 2016
Visit to Rotary Sodertalje - Sept 2016
Visit from Rotary Sodertalje - Sept 2016
Visit to Rotary Sodertalje - Aug 2014
_______________________________________________

The decision by the board of Rotary Beckenham to enter into a twinning agreement with Rotary Sodertalje was ratified by unanimous approval at a meeting of the club on Thursday 11th September 2014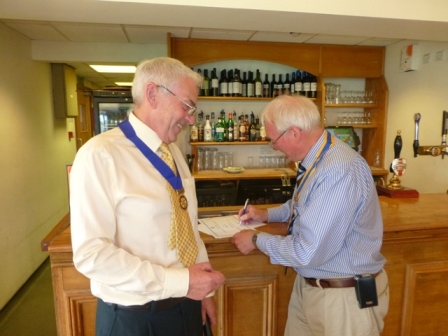 President David signed our twinning agreement on Thursday, 9th October 2014 and said " we look forward to a long and fruitful "twinning" of our two clubs and to the development of our International Fellowship".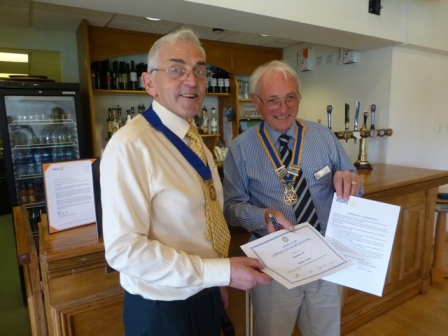 ____________________________________________________________________
13th December 2017
Dear Bill and Adolph,
When we now approaching Christmas I like to send you greetings from our club to all fellow rotarians in your club.
The picture below is showing our annual celebrating Lucia which we have done now many years.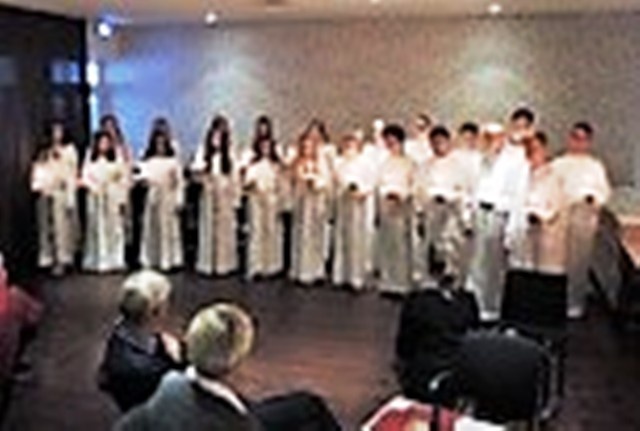 To celebrate Lucia is an old and popular tradition here in Sweden. It is done by youths with candles in white housings singing popular Christmas songs.
The Lucia date is today, allways december 13 and all swedes loves this ceremony. Especially then it is dark and cold outdoors.

So I hope you send on our greetings of Merry Christmas and Happy New Year to all of you.
Juhani
_________________________________________________________________________