.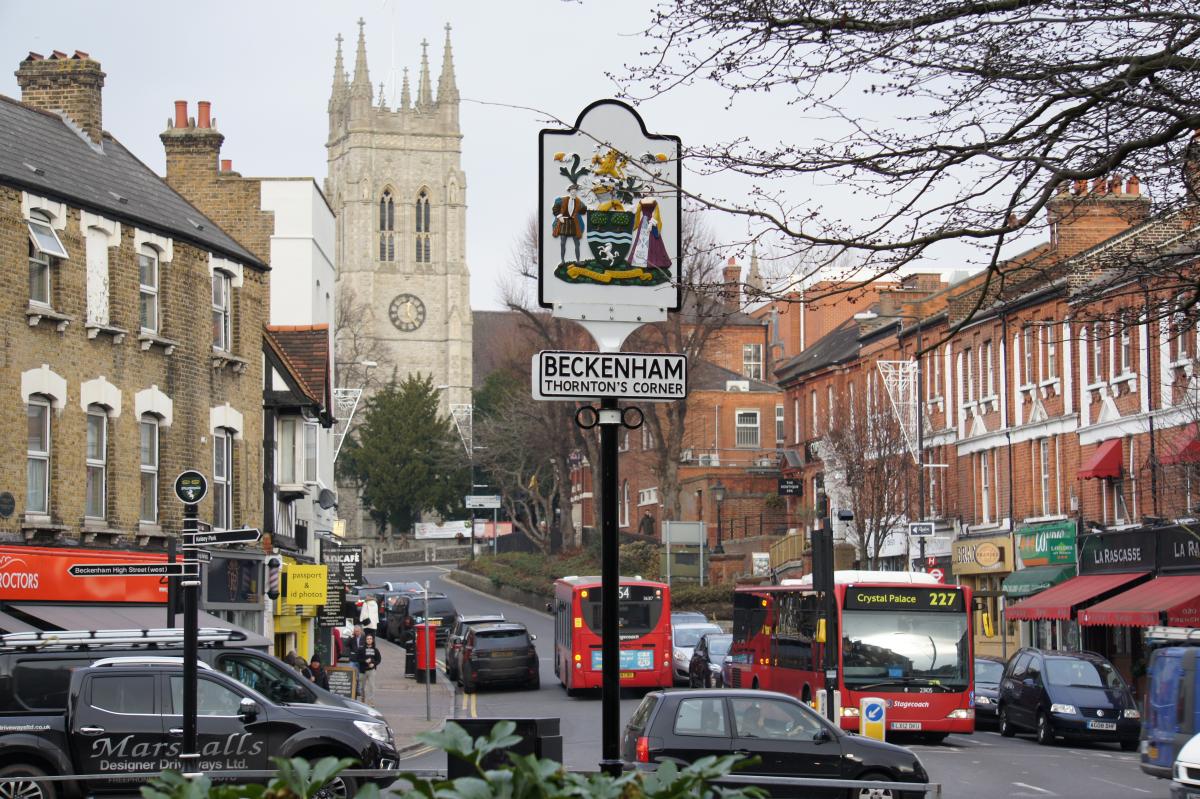 Welcome from our President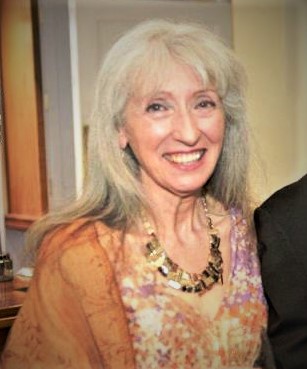 Our Rotary motto is "Service above self". This website and our social media sites, are full of news of our charitable and social activities.
Do you have time to spare? Do you want to use your skills and talents for the good of others? You would be very welcome to join us at one of our weekly lunches and learn more.
Please click on the Contact button ... we would like to hear from you.
Michele Odell
Rotary Beckenham
Click below for details of some of our club activities
_______________________________________________________________
Handover - 2020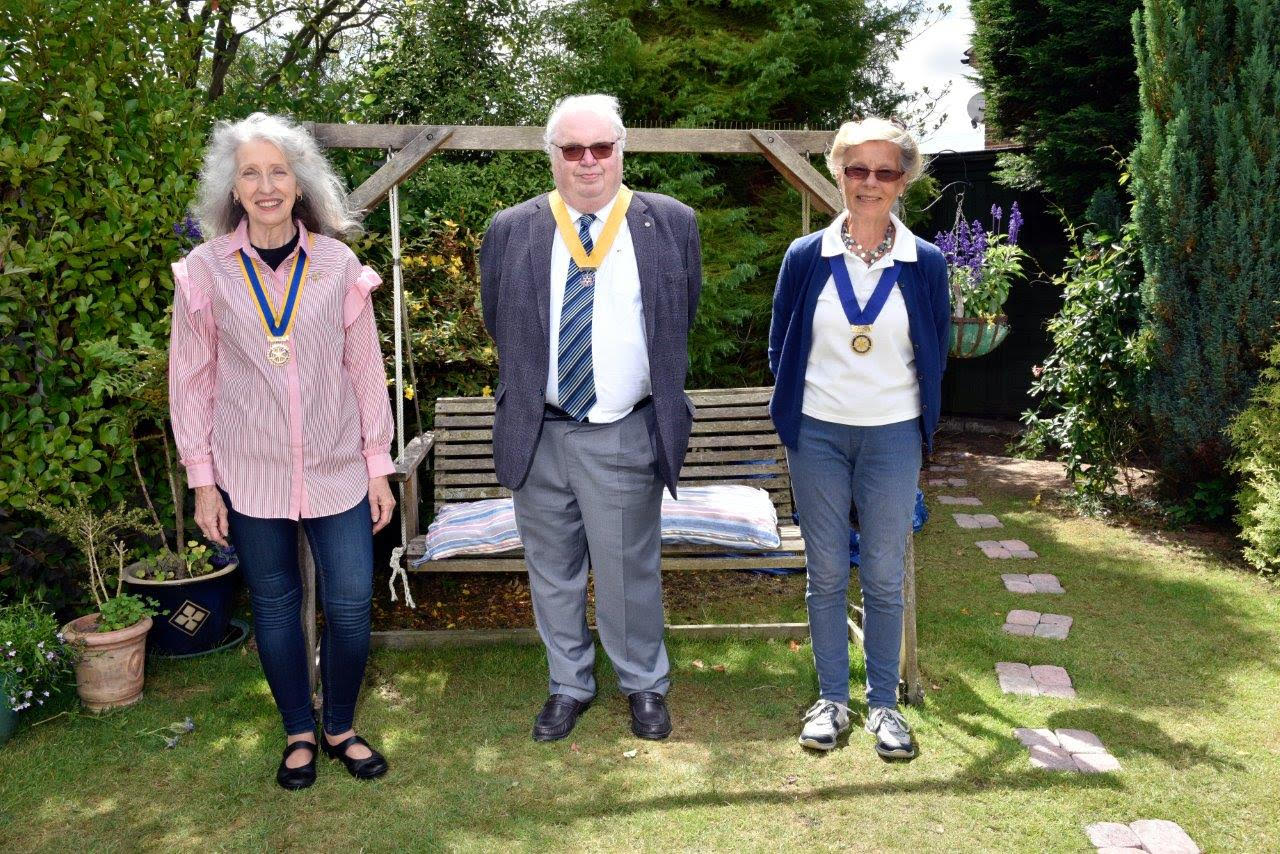 Our photo shows the virtual hand over of the Presidency for our new Rotary year starting 1st July.
Our new President is Michele Odell, pictured on the left, with our outgoing and now past President Dinah Scudder on the right and our new President elect, Brian Cooke, in the centre.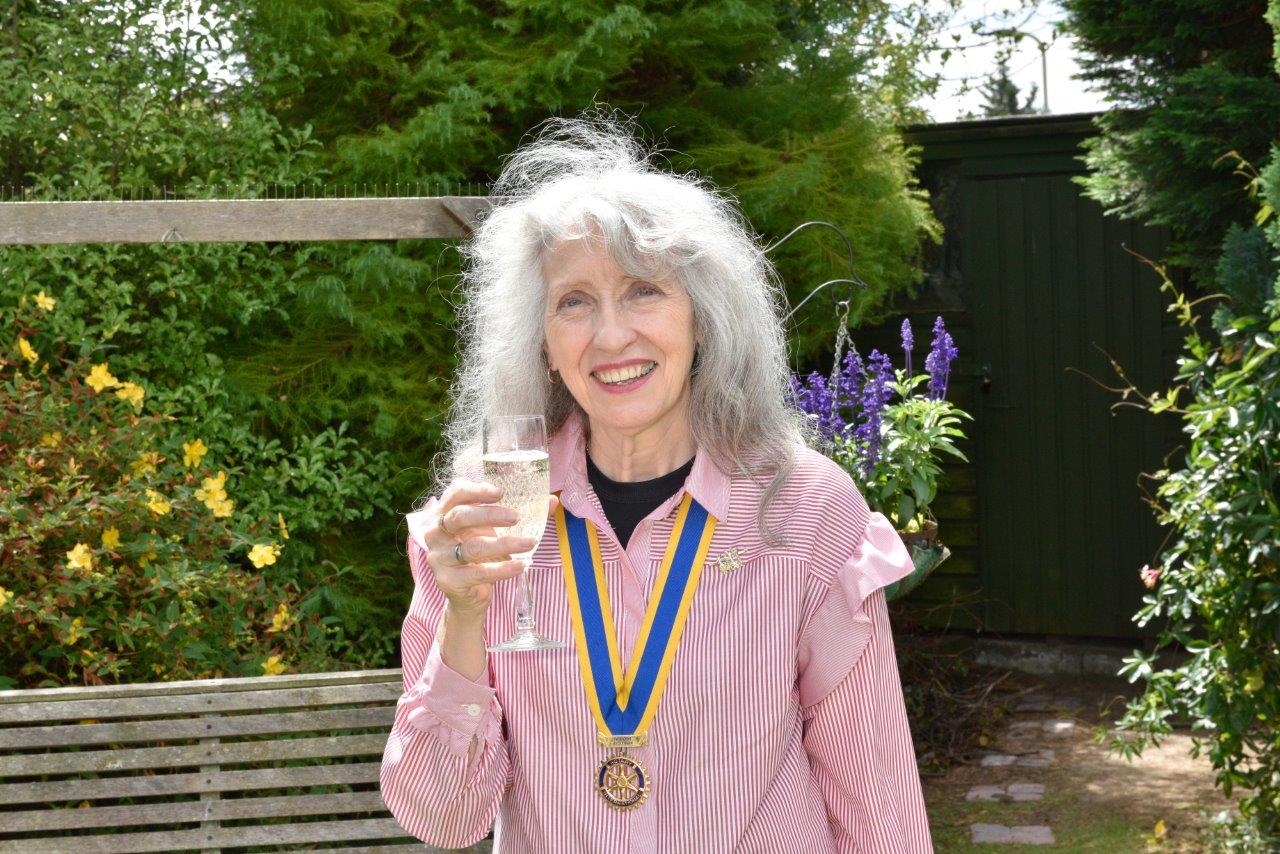 With best wishes to our new and all future Presidents for success in the coming years.
_________________________________________________________________________
9th July 2020
President Michele gave her inaugral address to the club at a Zoom meeting.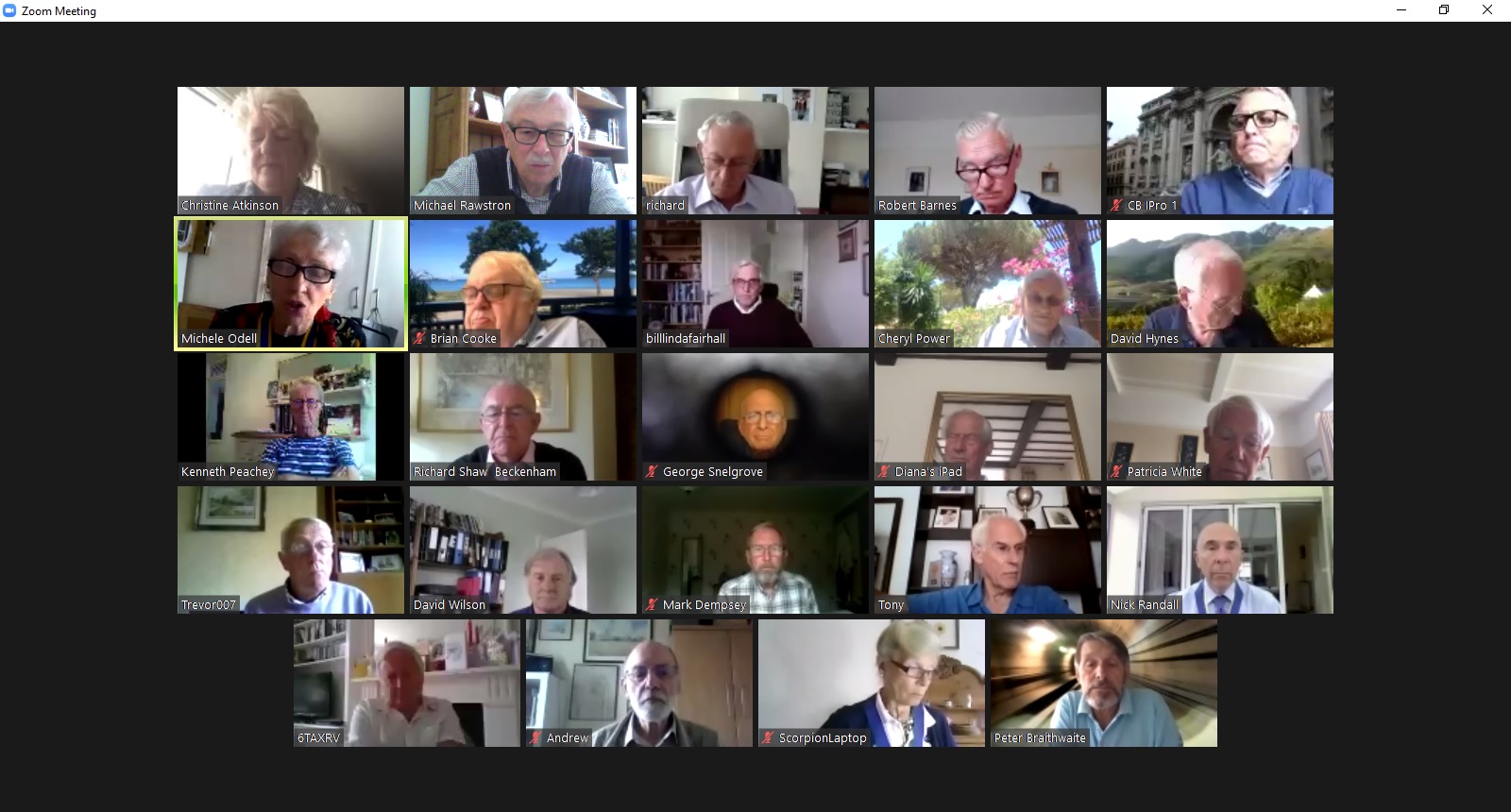 _____________________________________________
13th Aug 2020
President Michele chaired a club Zoom meeting at which visiting speaker Rtn. Colin Norgate gave an informative talk about the latest state of restrictions imposed by the pandemic.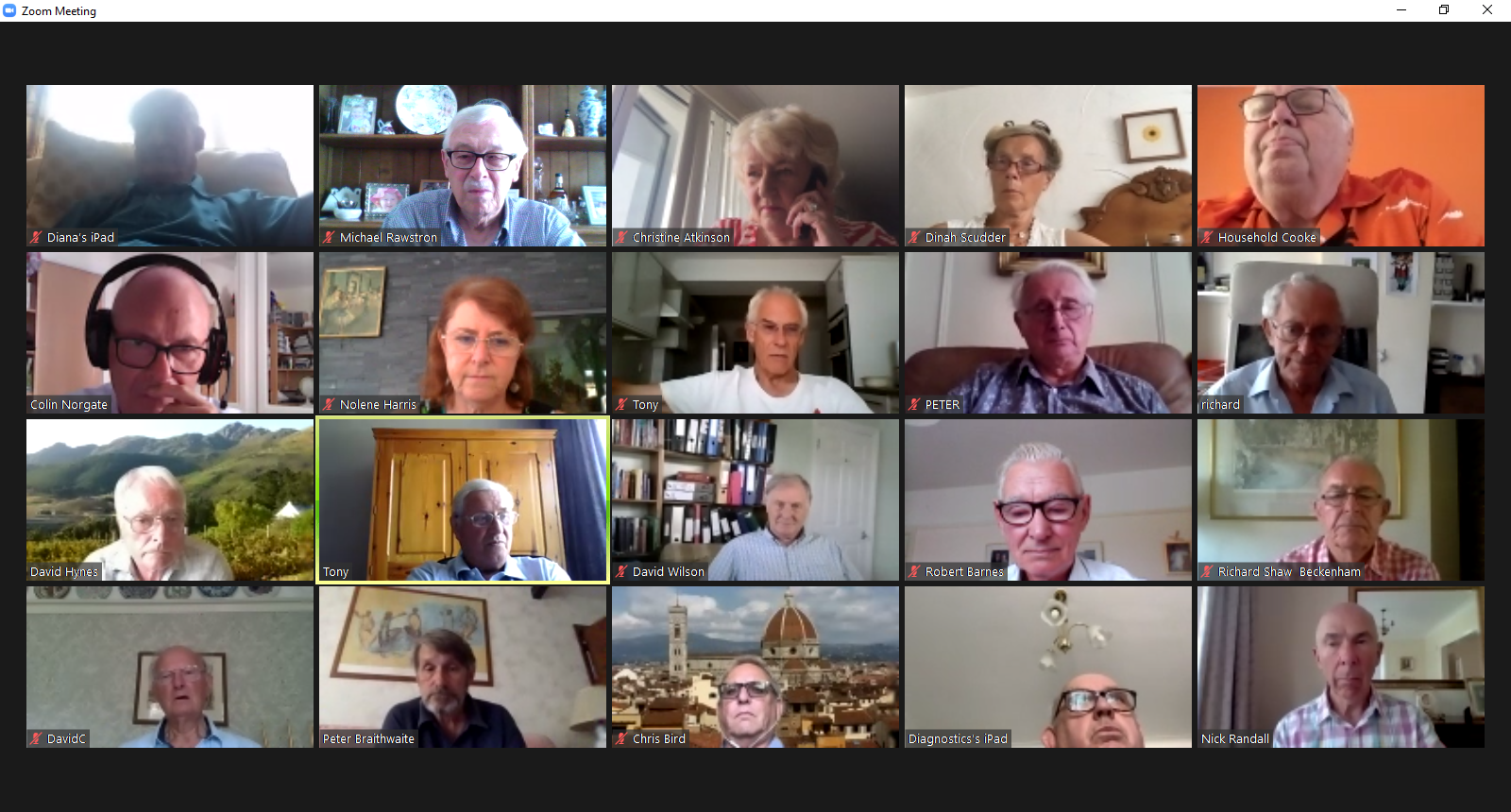 _______________________________________________________________________________
20th Aug 2020
President Michele chaired a club Zoom meeting at which Past President Rtn. John Walker gave an interesting talk about the club when he was a member and particularly during his Presidency in 1986/87. John is now a member of Rotary Poole, of which he is is also a Past President. We were also very pleased to welcome another Past President, Hon Rtn George Potier to the meeting. George's Presidency was in 1979/80.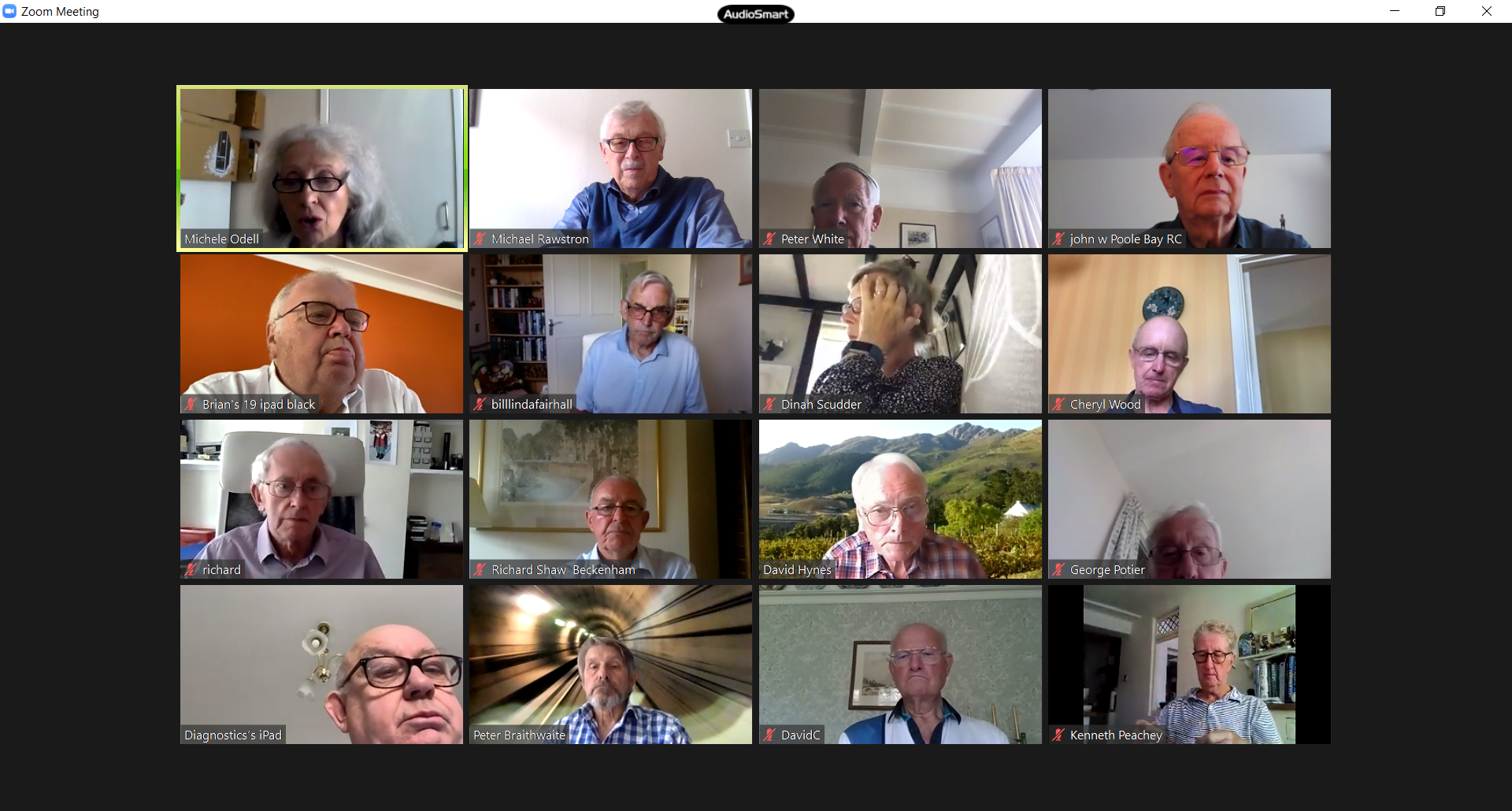 ______________________________________________
17th Sept 2020
It is traditional for Rotary Beckenham to invite the incumbent mayor to address the club at a real lunchtime meeting. This year it was not possible to invite the Mayor to join us for lunch but an invitation to join our meeting via zoom was kindly accepted.
The Mayor of Bromley, Councillor, Hannah Gray joined our meeting and addressed the club by saying that her mayoralty was unusual in that there is far less pomp than previously and, sadly little scope for charitable fundraising. She said she had been able to spend more time meeting the people of Bromley at their workplaces to thank them for all they have done and are doing during the coronavirus crisis. She also said she had visited food banks, funeral parlours, the bus depot, the recycling centre, schools and many other locations and she related some of the humorous, sad and uplifting stories she had heard.
The Mayor told the club she had been overwhelmed by the numbers who have volunteered to helpand is happy to meet as many as possible. Because of the lockdown, the Mayor has had little opportunity to raise money for her chosen charities, Chartwell Cancer Trust and Cystic Fibrosis Supporters. She will however, be launching a fantastic prize draw soon - to win the flight of a lifetime in a Spitfire! Tickets will cost just £10, for a prize worth £2,500. The draw will take place in May 2021.
We hope to invite Councillor Gray to join us for lunch as soon as we are able.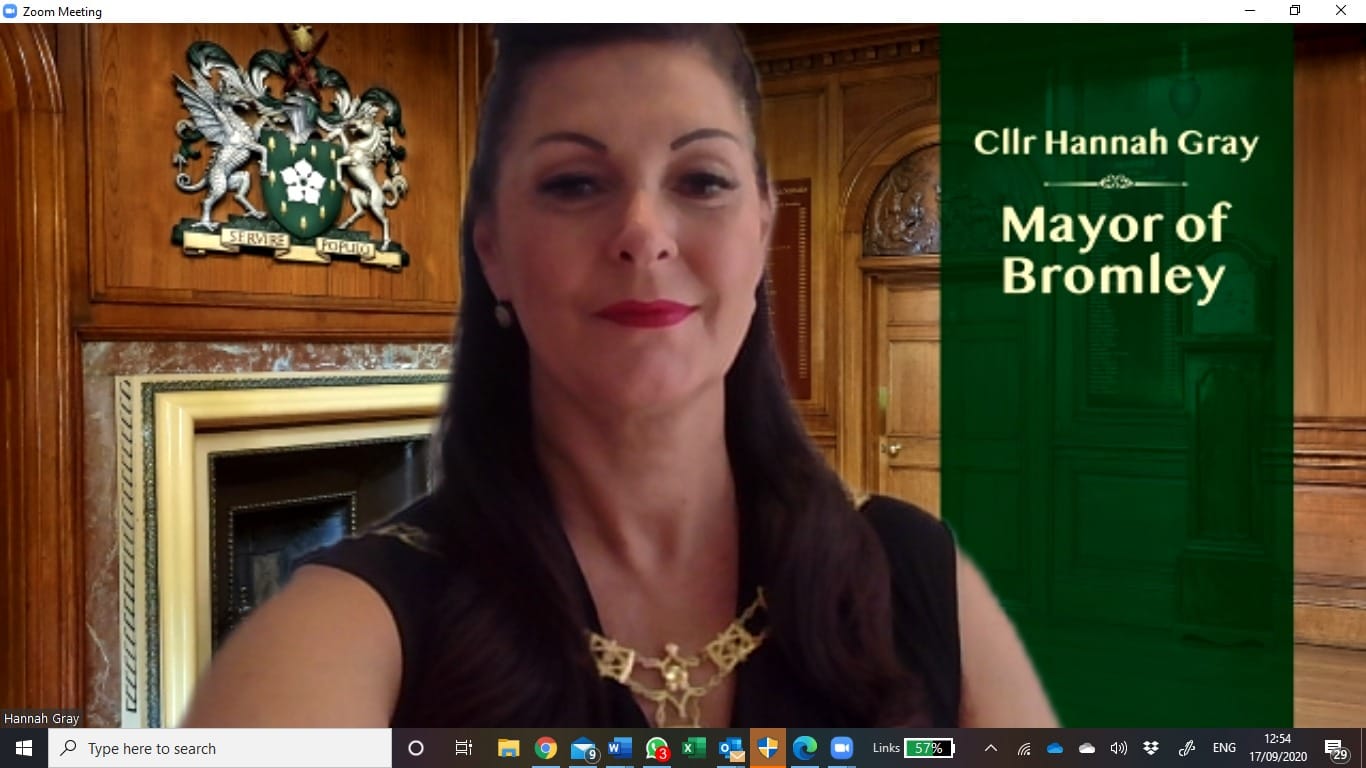 ___________________________________________________________
1st October 2020
Rotary Work Club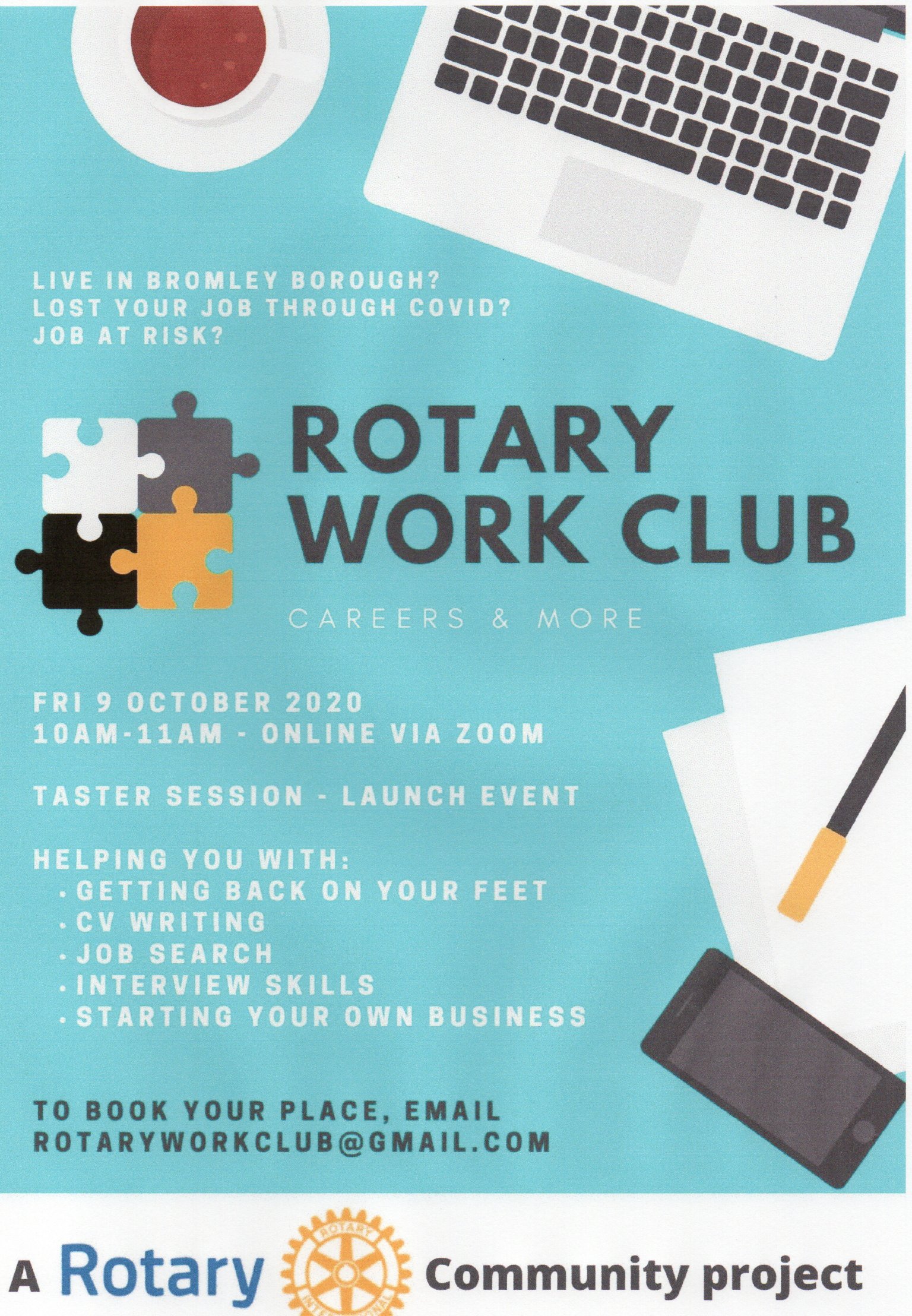 Local Rotary Clubs are to offer free new online learning opportunities to local people in the Borough of Bromley who are unemployed or who feel at risk of unemployment to learn useful skills to help them to gain new employment or to start a business.
The 'Rotary Work Club' launches with a taster session where you can meet the team running the Club and have a short preview of each full learning session. The dates are:
9th October. – Launch 'Taster' session
19th October. – Get back on your feet and build your confidence
27th October. - Writing a killer CV
4th November. - Job Search
12th November - Interview Skills
20th November. - Start your new business with a Bang!
There will be further support opportunities for club members, to be announced at a later date.
To express your interest in taking part in Rotary Work Club, please contact us using the email below. You don't have to be a member of a Rotary Club to participate.
Contact: rotaryworkclub@gmail.com
_____________________________________________________________