Welcome from our Club President 2022/23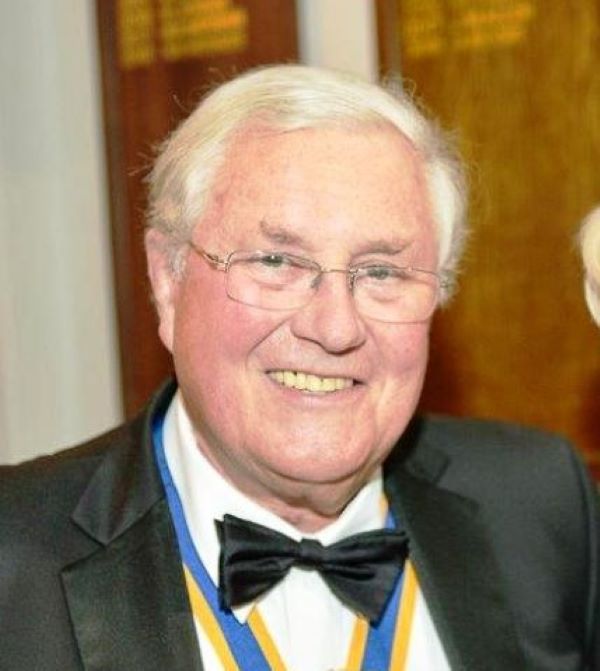 Our Rotary motto is "Service above self". This website and our social media sites, are full of news of our charitable and social activities.
Do you have time to spare? Do you want to use your skills and talents for the good of others? You would be very welcome to join us at one of our weekly lunches and learn more.
Please click on the Contact button ... we would like to hear from you.

Tony Power

Rotary Beckenham
Click below for details of some of our club activities
_______________________________________________________________
Handover - 2022
The Presidency for our new Rotary year starts on 1st July.
Our President for 2022/23 is Tony Power and the handover by past President Brian took place this year after the club lunch on 30th June.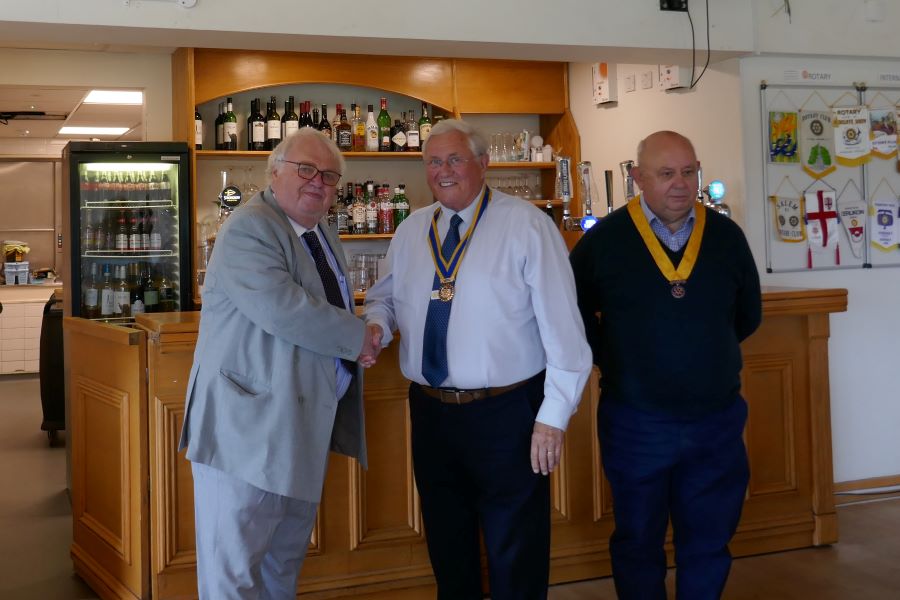 A warm handshake from Past President Brian as he hands over to President Tony.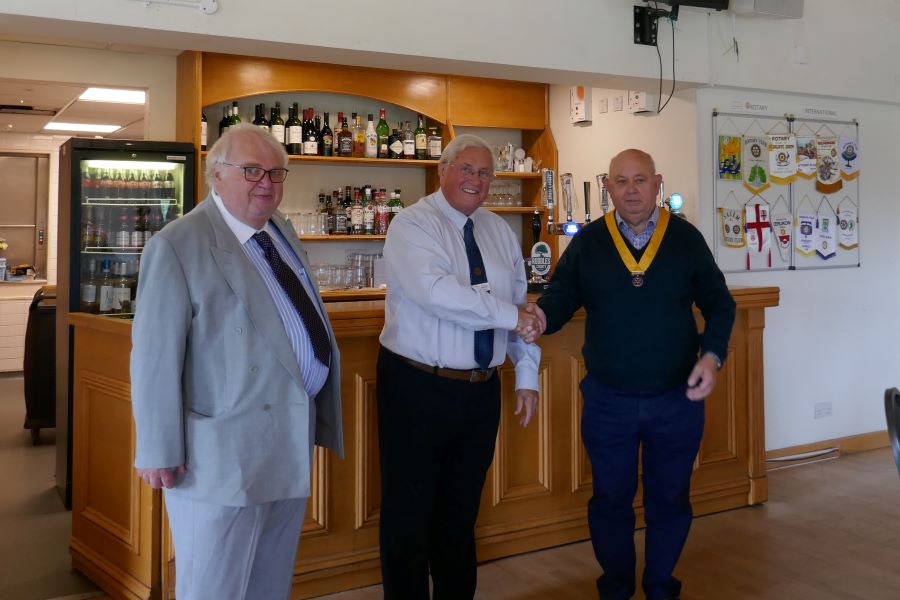 President Tony welcomes President elect John Philp.
Very best wishes to the new President and to all future Presidents for success in the coming years.
________________________________________________________
July 2022
President Tony gave his inaugral address to club members after the club lunch on 7th July.
In his address, President Tony outlined his aims for the coming year and nominated "Bromley Homeless Starter Packs" as his charity to support during his Presidency.
___________________________________________________________
Oct 2020
Rotary Work Club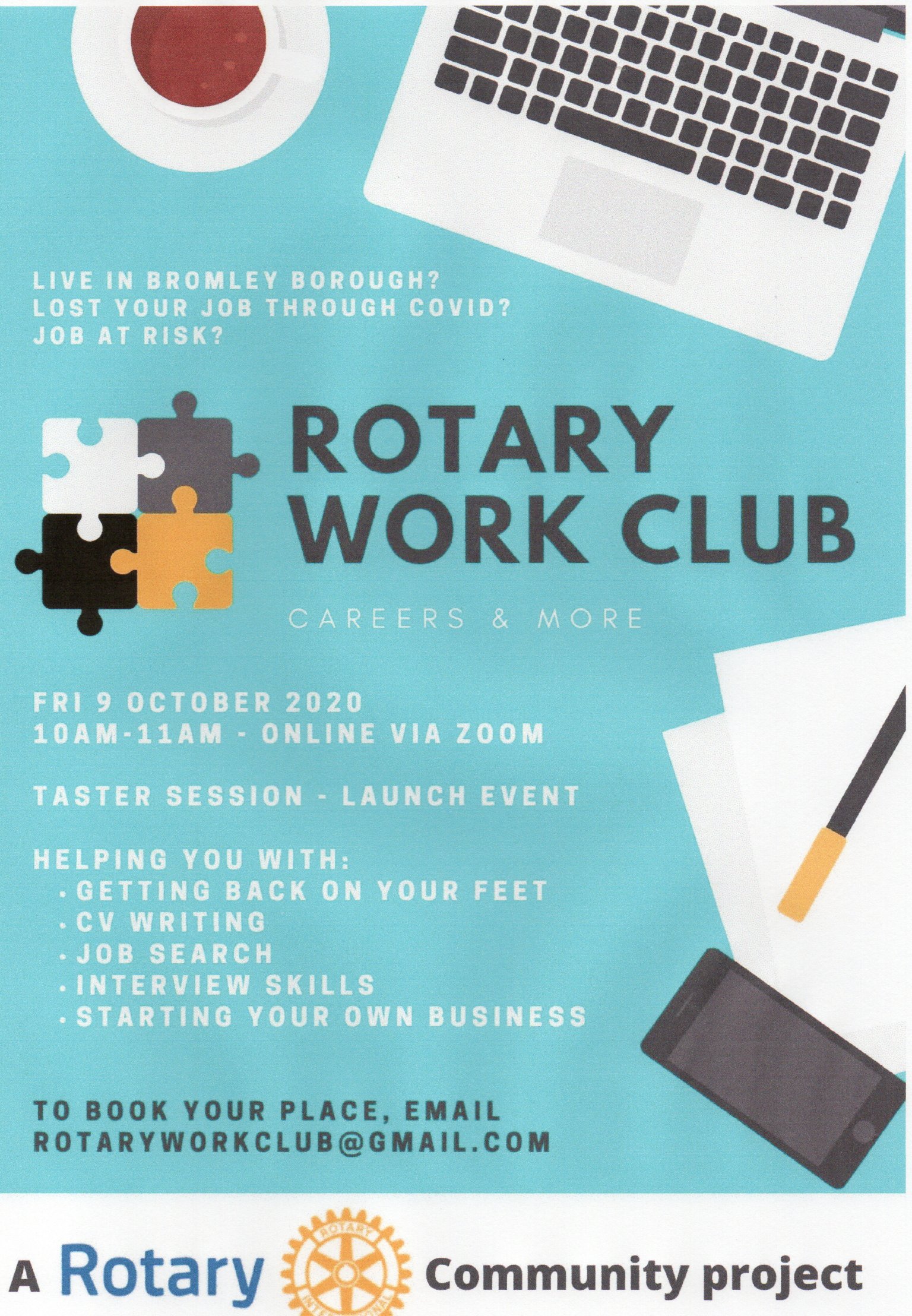 Local Rotary Clubs are to offer free new online learning opportunities to local people in the Borough of Bromley who are unemployed or who feel at risk of unemployment to learn useful skills to help them to gain new employment or to start a business.
A new Work Club timetable will be available after the summer recess.
______________________________________
Jan 2021
Rotarians volunteer as Covid Vaccination Centre Marshalls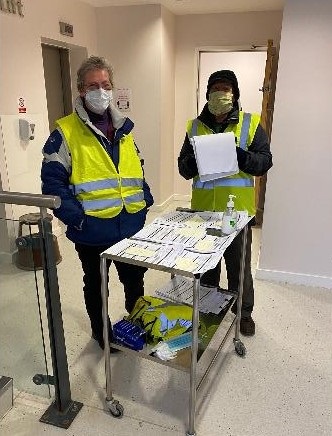 "At the end of a cold busy day"
Together with other local clubs, Rotary Beckenham is helping to support the local community by volunteering as Covid Marshalls at vaccination centres in the borough. Our picture above shows Rotary West Wickham husband and wife team, Keith & Rosemary.
Club members have marshalled members of the public attending the Beckenham Beacon for their vaccinations. Duties included guiding, reassuring, assisting and checking in and handing the information forms to those attending the centre.
We are expecting to assist in marshalling at other local vaccination centres in due course.
_____________________________________________________
March 2021
RIB&I and Carers UK Partnership
Carers UK provides a range of information and support for unpaid carers including,
● A Helpline and expert support service
● Advice on financial and practical matters related to caring
● A website with a varied range of information about specific aspects of caring
● Up to date COVID-19 guidance for carer
● Online meetup sessions with fellow carers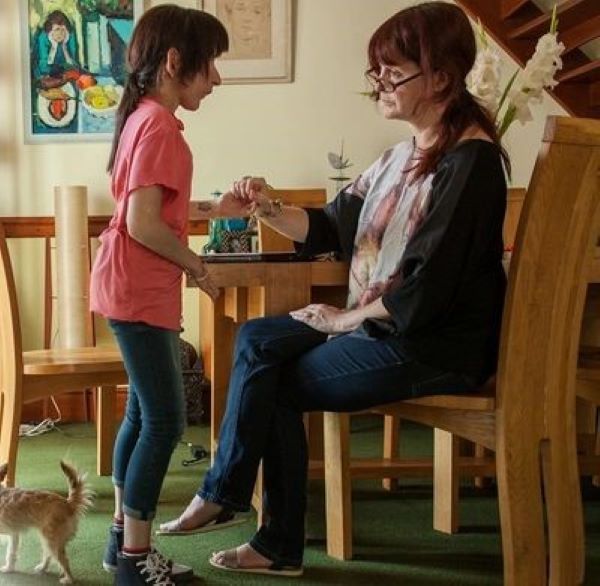 You can contact their helpline 0808 808 7777 Monday to Friday, 9am – 6pm or contact Carers UK at any time by email to: advice@carersuk.org
Alternatively, you can find guidance on their website HERE
If you are an unpaid carer or know someone who is please sign up or encourage the person you know to sign up to be a Carers UK member on their website HERE
Membership is free and it will provide a range of services, including access to the Carers UK Forum, where carers can ask questions and share their experience with fellow carers.
When signing the application, in response to "Where did you hear about joining Carers UK?" please tick the "Other" box and enter "Rotary" in the box below it. You will then receive your membership details which will allow you to log into the Carers UK Forum
If you know of local organisations that might help unpaid carers, please send their details by email to: rotarycarersukpartnership@gmail.com
April 2021 - For the latest information on Carers Uk, please click HERE
____________________________________________