Crocus Planting by Pupils at Castle Douglas Primary School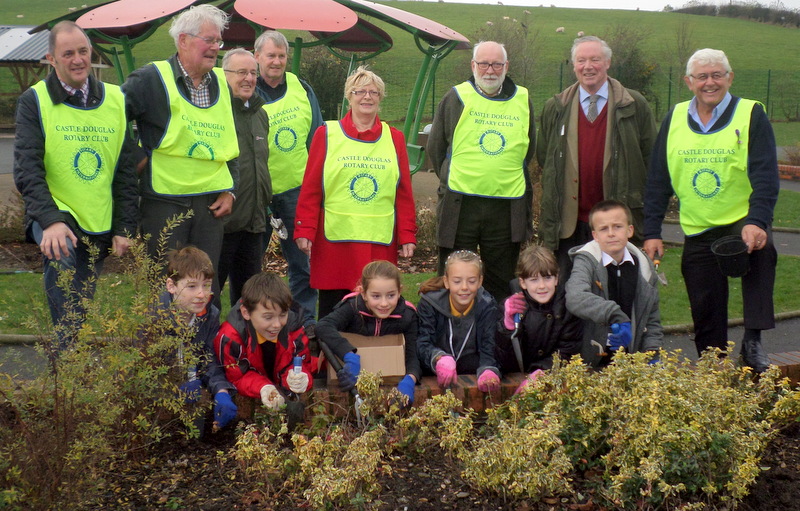 Castle Douglas Rotary Club have teamed up with children at Castle Douglas Primary School to plant crocuses in the school grounds as part of a project to learn more about Polio. The purple crocus is the symbol of Rotary's worldwide campaign to eradicate polio from all countries. The colour is symbolic as it matches the dye painted on the fingers of children who have been immunised. Pupils planted the crocuses as a symbol of the struggle against polio. Rotarians, teachers and pupils worked together as shown below to plant the bulbs.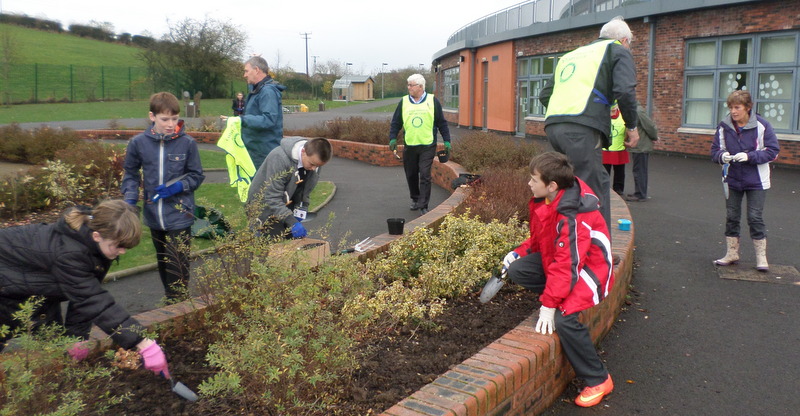 The team who did all the planting included the children, teachers from the school and Rotarians. Also helping were Lord Lieutenant, Sir Malcolm Ross and Councillor George Prentice.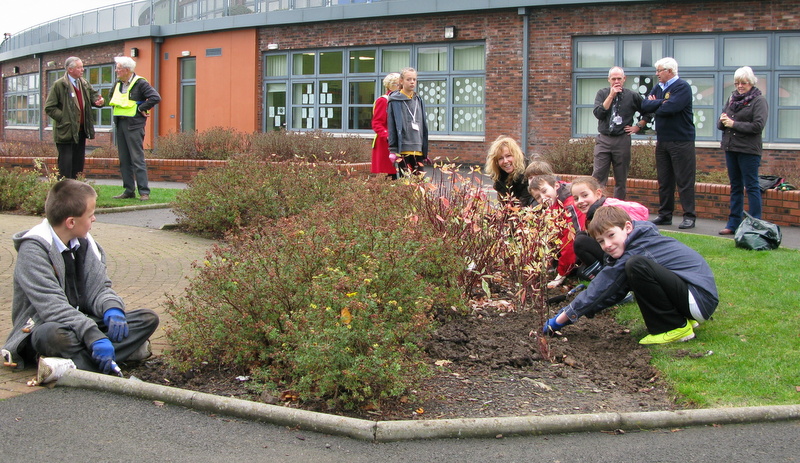 International Convener George Dickson said: "I hope that everyone had fun and enjoyed the experience and that the children will benefit from learning about the disease."

Since 1979, Rotary Clubs across the world have been dedicated to eradicating polio. Only three countries remain where the disease is still endemic. Castle Douglas Primary School is looking at ways in which it can help in tackling the disease in small areas of Africa and across the Indian sub-continenent.