Christmas Collections
The Club prepares the float and collects in shopping centres at weekends and house to house on weekday evenings.
The club gets together in September to refurbish the float and rebuilds it in November. The float provides a focus for the collections and provides a platform for seasonal music and Santa's greetings.
On the evening of Friday 24th November the float will take Rotary Santa to switch on the Christmas lights in Selsdon.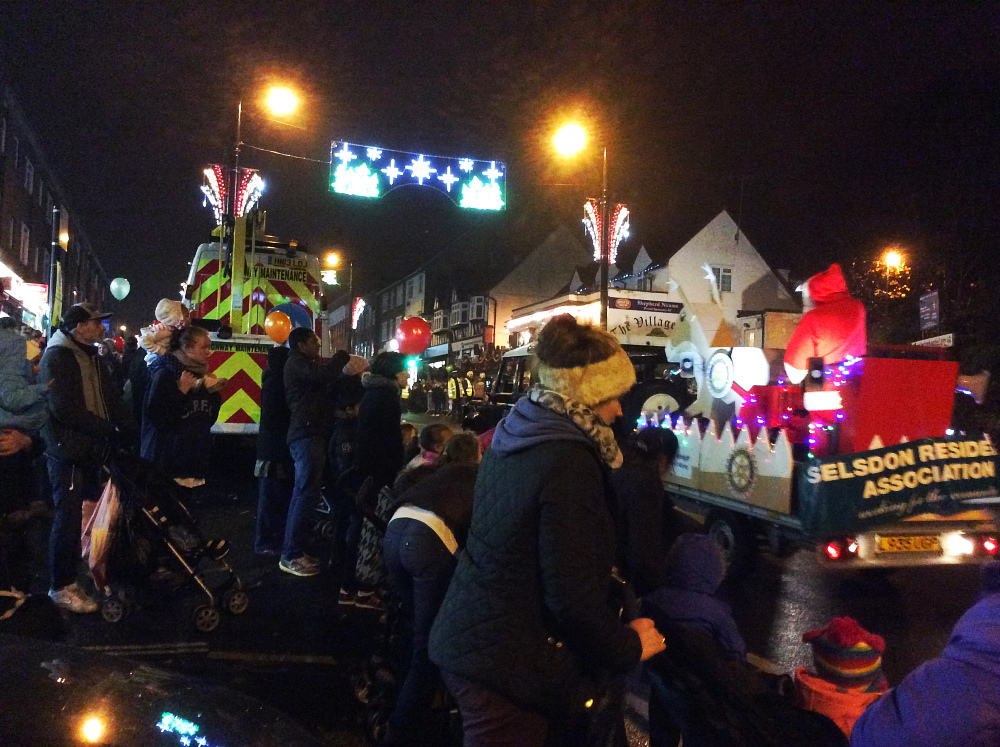 On Saturday 2nd of December we intend to be out on Selsdon Highstreet by the pedestrian crossing with Santa his sleigh and our collecting buckets.
On Saturday 9th December we plan to collect on the pavement at Central Parade New Addington enjoying the generosity and good humour of the local shoppers.
The on Saturday 16th we expect to be at the shopping parade in Limpsfield Road opposite the Gresham Primary School.
From Monday 18th to Friday 22nd December we plan to make evening street collections (18.00 till 20.30) in Monday Park Hill, Tuesday Waddon arround Denning Avenue , Wednesday Papmpisford Road and side streets, Thursday Monks Hill and Waddon arround Onslow Road and neigbouring roads on Friday. In each case we will be following our established routes with collectors kn ocking on doors as we go.

To round things off we plan to visi the Forest Dale shopping centre on Saturday 23rd December and Santa and his elves intend to enjoy their traditional Christmas Eve lunch at McDermotts before preparing to fly off around the world delivering presents.
The collections go to the Club's Charitable Trust Fund and are distributed to a range of local and international good causes.