Dipper 2018 Report
Sun 5th August 2018 at 9.00 am - 8.00 pm
Dovedale Dipper 2019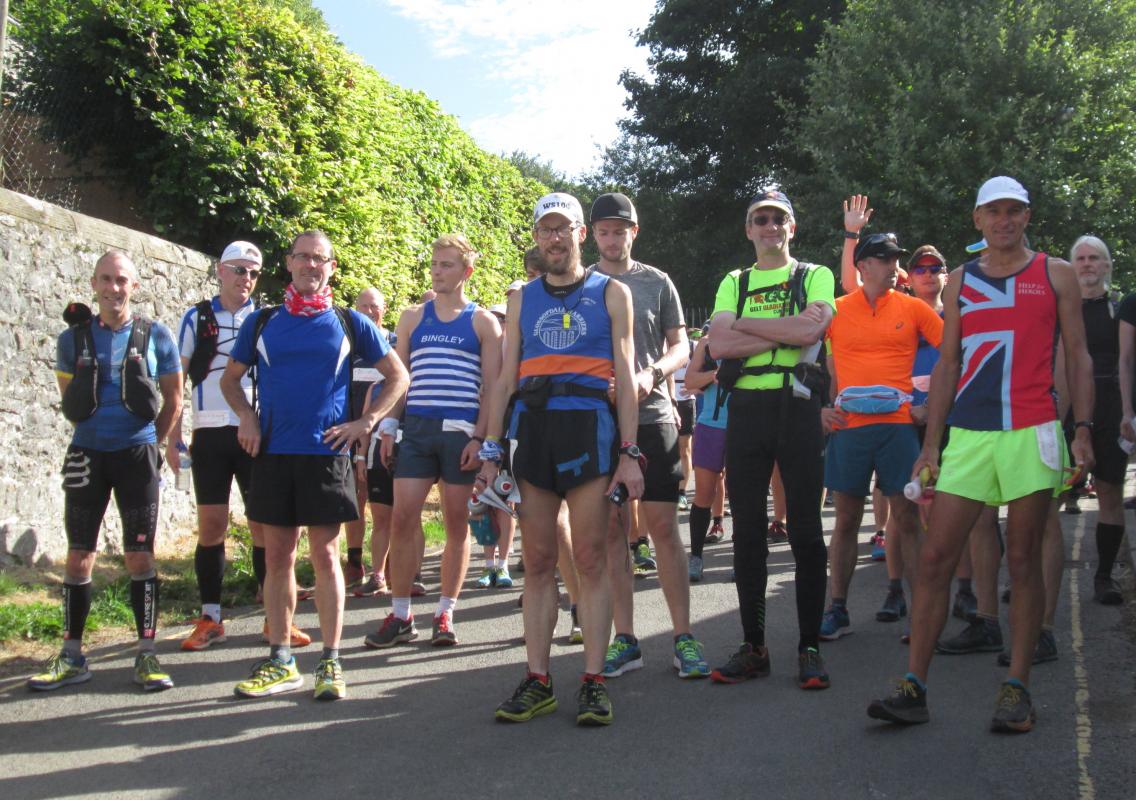 Dovedale Dipper 2019

Report
Firstly, a big thank you to all those competitors who made it a memorable event this year – we had over 400 entries and so were worried about being able to cater for everyone without long delays. It is a tribute to the volunteers that everything went smoothly. Despite the weather warnings of thunder storms we were again blessed with fine weather – perfect in fact, although a little humid at times.
Everyone was accounted for and all back at the village hall within the allotted time so my thanks to all the competitors for making it a great day. All but a handful of competitors completing their respective courses.
Of course, special thanks should go to the multitude of volunteers, many of whom have turned out year after year to support this event. Especially thanks to the members and friends of Inner Wheel of Matlock and the Rotary Club members who have rallied round when we thought that we would struggle to get a full complement of helpers. Likewise, we have had fantastic help from Lorraine and the High Peak Group of the Long Distance Walking Association group. They not only route checked, marked the courses but did a perfect job of sweeping on the day. We could not manage an event of this sort without the help of the guys from Revcom and Medipatrol and Chris who provide the hot meals.
As many of you know we in the Rotary Club had indicated that we felt that this 17th year of the event should be the last and after I put that out on social media we received no less than 12 contacts from people and organisations exploring the possibility of taking the event on for 2020 and following years.
As the event was originally my idea, I am absolutely delighted that it is to continue and very confident that it will go from strength to strength under the very capable new management of Peak Running. Andy and Chris from Peak Running were there on Sunday and met many of the existing volunteers and competitors. They both have a long association with the event – as do their athletics club – the Shelton Striders. Indeed Andy has won the challenge event on less than three occasions.
If you have recovered from your Sunday exertions you may like to consider Peak Running's next event which is a more challenging event with a 100, 50 and 33 mile event in the Peaks. https://www.peakrunning.co.uk/
Hope to see you all next year.
Simon Brister (Matlock Rotary)


**IF POSSIBLE PLEASE CARRY YOUR OWN DRINKING VESSEL
Dovedale Dipper Reprieve
Matlock Rotary Club initiated the popular Dovedale Dipper in 2003 and decided this year that the 2019 event would be the last 27 mile and 15 mile challenge walking and running event they would promote.
After announcing this, the club received a number of enquiries from interested parties expressing regret that such an iconic event should end, and offering to take over organising the event for 2020 and for future years.
Matlock Rotary are delighted to announce that Peak Running have agreed to run the Dovedale Dipper for next year and future years, and are actively working in tandem with the Rotary club at this year's event which takes place on Sunday 4th August.
Peak Running have considerable experience in organising events on the trails and in the hills in Derbyshire and the Peak District, including the popular Brooksie's Bash Trail Race and Hob Hurst's Fell Race. Visit www.peakrunning.co.uk for more information.
'I am absolutely delighted that Andy and Chris at Peak Running are carrying on this event. We have had many emails from past participants regretting that 2019 might be the last. I am very confident that the event will go from strength to strength' said Simon Brister the Rotary member and fell runner who initiated the original event.
Andy Brooks from Peak Running said "as a runner the Dipper is one of my favourite events and, having been the first finisher of the 27-mile challenge at the inaugural edition back in 2003, it is special to me. So, as soon as I saw that 2019 may be its last year, contacting Simon and the team at the Rotary was an obvious thing to do. Chris and I are delighted to be taking the reigns from 2020, and enabling this great event to be enjoyed by runners and walkers from far and wide for many more years to come.
Anyone wanting to take part this year should do so quickly – with pre booked entries well over 350 towards the 400 limit spaces may be restricted. Bookings can be made via www.matlockrotary.org


PLEASE NOTE THAT, TO REDUCE PLASTIC WASTE (AND EXPENSE), WE ASK COMPETITORS TO BRING THEIR OWN PLASTIC MUG FOR USE AT DRINK STATIONS.

The Dovedale Dipper in 2018 was, again, a great success, raising over £3,500 for the Skin Foundation. You can find full results for 2018 and prior years from the tab on the home page.
The last Dovedale Dipper

will take place on Sunday, 4th August 2019.
The Dovedale Dipper, is a 26 mile circular run or walk, or shorter 15 mile run or ramble through the beautiful Derbyshire Peak District National Park. It attracts some 300-400 participants from all over the UK and further afield. Prizes are awarded to the fastest runners in the both the 26 and the 15 mile events. Refreshments, all included in the entry fee, are available at the checkpoints and after the event, hot food at Hartington Village Hall.
We accept entries on the day although it is a great help if people use the online booking service that greatly helps with our catering and organisation.
We are sorry that this will be the last year Matlock Rotary are able to staff and manage the organisation of the Dipper - happy to hand the reigns to others interested in taking it over. We normally raise between £3,000 and £5,000 for different charities every year!
If you would like to take part there are two ways of entering.
The online entry link is:-
https://endurancecui.active.com/event-reg/select-r...
or

If you would rather enter by post then you can download an entry form and send it off by clicking on
Dovedale_Dipper_entry_form_and_details_1.doc

To read the conditions of entry click on
2019 Route descriptions may be downloaded by the links below
Challenge_Route_Description_2019_2.docx

DDD_Ramble_Route_Description_2019__2.doc

If you want to see the route of the 26 mile challenge event the link below is the courtesy or Richard Bouglas who has kindly made this available to participants
Strava: https://www.strava.com/activities/1120253439/shareable_images/map_based?hl=en-US&v=1502030448
For the 15 mile route see:-
https://my.viewranger.com/route/details/MjA2MDQ=
This event is to raise funds for Derbyshire Autism Services