Our Newsletters/ Thames Link Vol 19-2 February 2015
Thames Link February 2015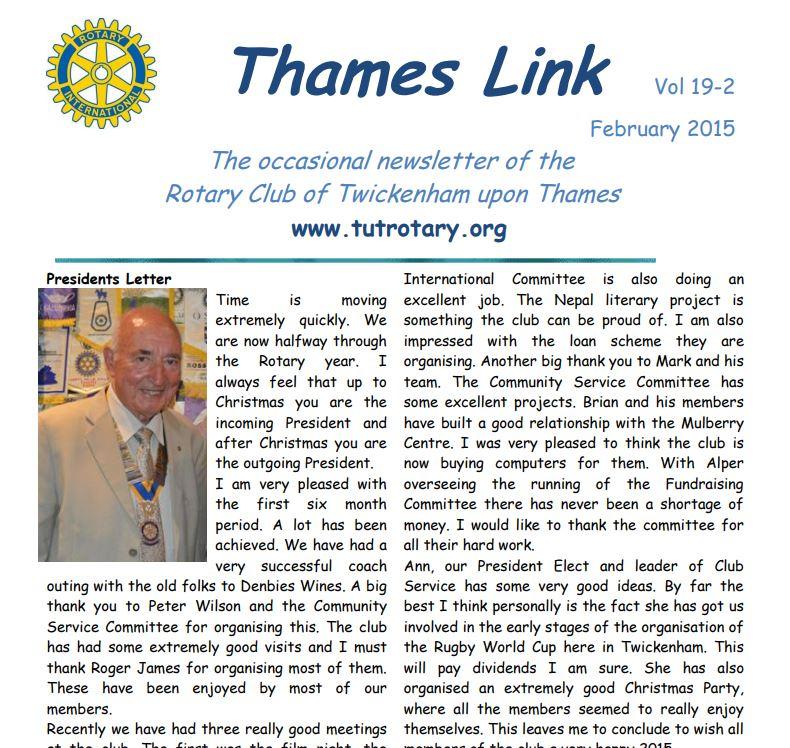 Show related pages
Thames Link
Thames Link is the Newsletter of the Rotary Club of Twickenham upon Thames. With a message from the President, photographs of events the club has run or attended, and news about new Club members, it is full of interesting snippets.
See our super "bowling alley" to raise funds for the End Polio Now campaign, linked with our first fundraising event for the same fund in 1987 called Cry Freedom. Read about the Rotary shoebox scheme and see photos that demonstrate what a massive operation it is. Then the Pearly Kings and Prince who entertained us for our Cockney evening.
Click on this link : TL_Vol_19-2.pdf
We hope you enjoy reading the newsletter for February 2015.