Wed 22nd July 2015 at 12.00 am - 12.00 am
Bill McIntosh (Rotary Club of Rutherglen) Captain of The Glasgow Rotarians Golf Fellowship presents The Ralston Cup to Bill Christie (Rotary Club of Glasgow).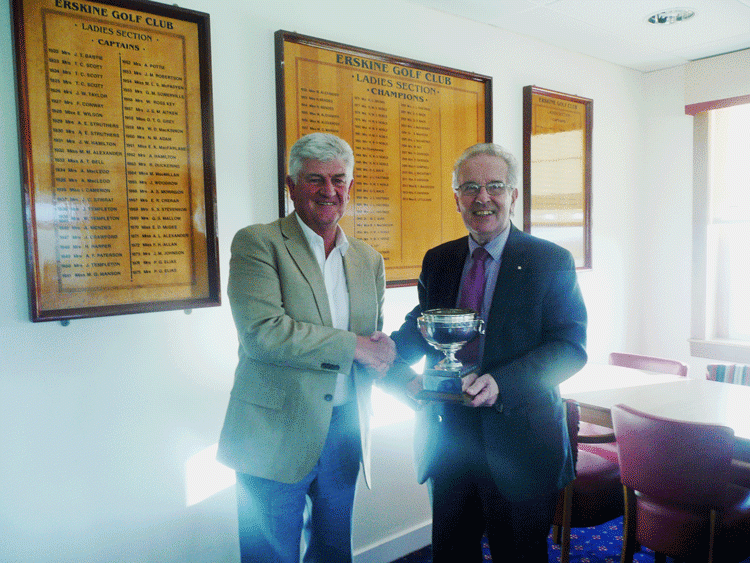 Show related pages
Wednesday 22nd July saw 10 players participating. As one was a guest of Niall the other 9 were competing for The Ralston Cup. The weather was fine with only a smir of rain for a couple of minutes but the wind was quite heavy for the start but did abate. After all the rain earlier in the week the greens were slow and the fairways a bit heavy. The results were 1st Bill Christie with 34points, 2nd Kubir Purewal 32 points (2nd in the club was Bill McIntosh 29points and 3rd was Niall Loakman with 25 points who also achieved the Longest Drive. Nobody reached the green for Nearest the Pin. A good day was had by all and it was made more enjoyable to have Bill Christie coming back with a BANG and Iain Smith joining us after a time away. It is amazing what retirement does for one!