Sporting Events/ Harry Jack Curling Competition 2015
Tue 24th February 2015 at 12.00 am - 12.00 am
On Tuesday 24 February two team of curlers travelled to Murrayfield Ice Rink for our annual match against The Rotary Club of Edinburgh for The Harry Jack Trophy.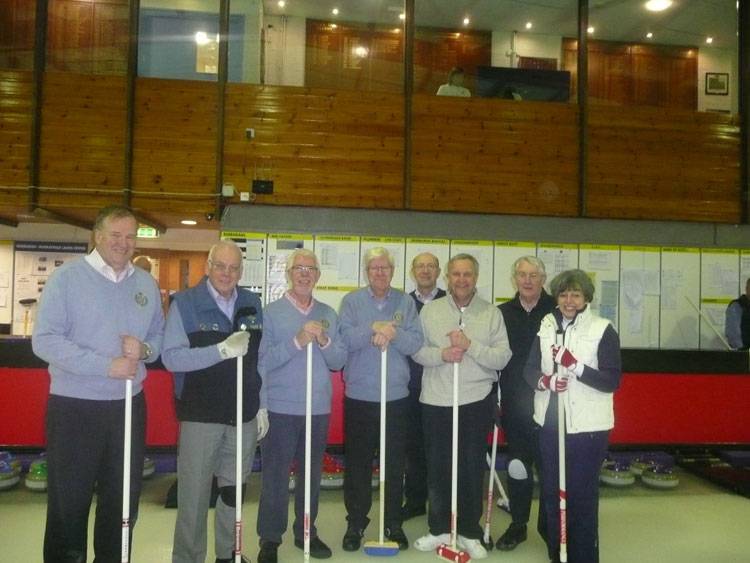 Show related pages
Our eager anticipation of a "victory" were very quickly crushed within the first few ends.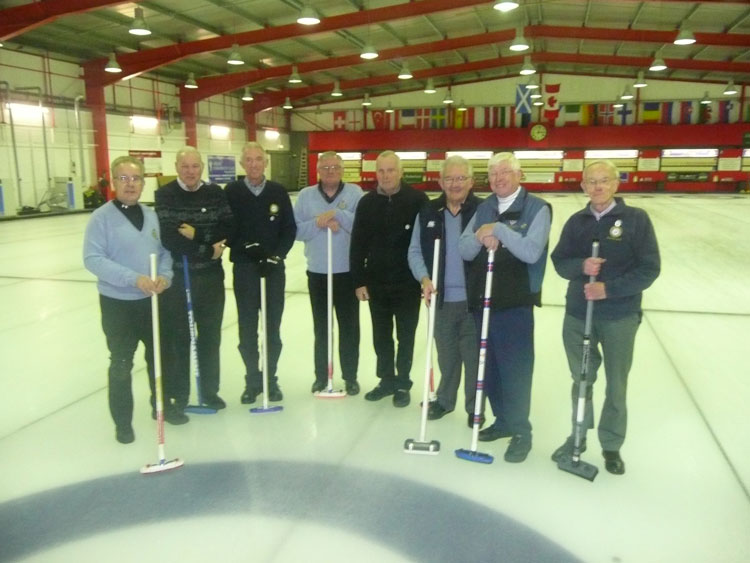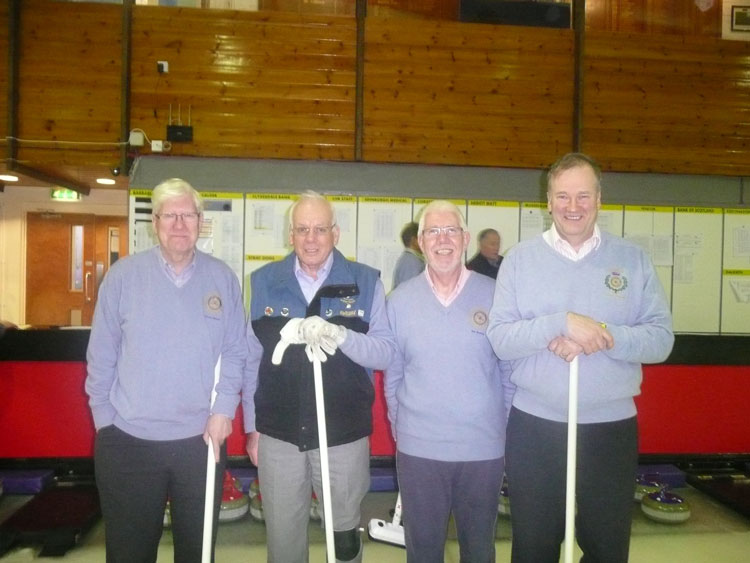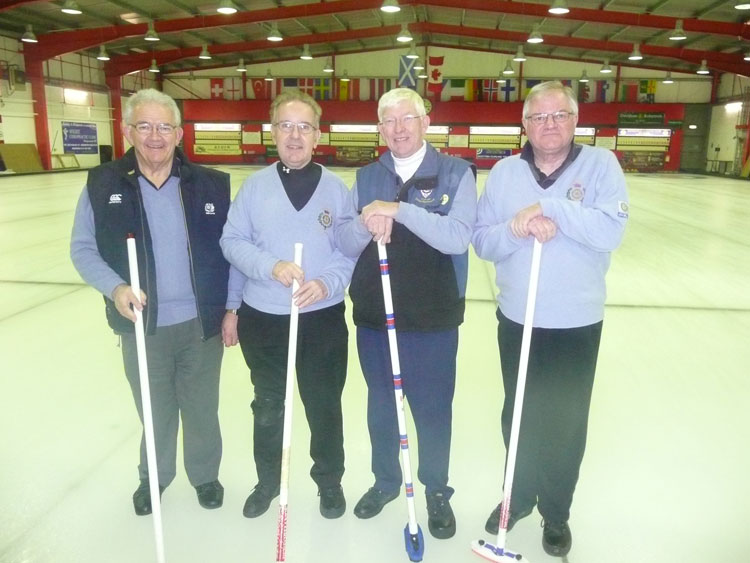 Glasgow 1 ; Skip Craig Thomson. 3rd Graham Steele, 2nd Ron Griffiths lead George Russell having "blanked" the first end were unable to record a winning end until their last end winning by 2 shots but eventually losing 7 -2.
Glasgow 2. Skip Douglas Locke; 3rd Donald Macdougal, 2nd Bill Christie lead Brian Evans had a "disastrous start" losing a SIX in the first end.
Despite a valiant recovery Glasgow lost by 10 shots to 2.
The Harry Jack Trophy was presented in 1976 by the then Presidents of The Rotary Club of Glasgow (Harry Henderson) and The Rotary Club of Edinburgh ( Jackson Rolland) The results are now Edinburgh 22 wins Glasgow 16.
An afternoon of Rotary Fellowship was enjoyed and Bill Christie presented The Trophy to Fergus Gillies, Captain of The Rotary Club of Edinburgh Curling Club.
The next match will be played at Greenacres in 2016.
Any members of our Club ( male or female) who are interested in taking up Curling should speak to a member of our curling fellowship.
Bill Christie