Mandy Pool of Dumfries branch of Alzheimer Scotland receives cheque for £1000.00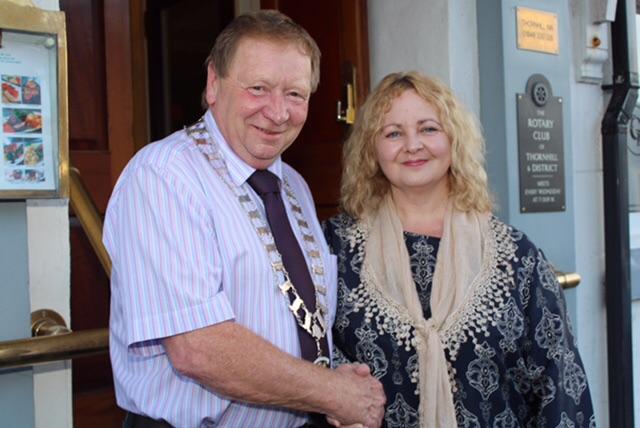 Show related pages
At a recent meeting of the Rotary Club of Thornhill and District, President Gordon Steele presented a cheque for £1,000 to Mandy Pool of the Dumfries branch of Alzheimer Scotland. This money had been raised at the club's annual charity am.am Golf competition which took place at Thornhill Golf Club in July this year.
In her presentation to the club, Mandy explained that the money would stay in the local area to support activities such as Memory Groups, Football Reminiscences Groups, Lunch Clubs, etc and including the busy Day Care Centre in Thornhill.
President Gordon Steele of the Thornhill club said 'We were delighted to be able to present this cheque to Alzheimer Scotland. The charity does much good work in the area and I am most grateful to the many local golfers who helped us raise this money at the recent charity golf event.
Picture shows Thornhill Rotary President Gordon Steele with Dumfries-based Dementia Adviser Mandy Pool.
G. N.