July 2014
Visit by the District Governor Rob Warmsley and the Warburtons Dragon Boat team
---
Tuesday 25th February 2014
Derek gave a talk about his the round trip walk from Leeds to John O Groats to Lands End and back to Leeds, a route of 1,853 miles, he covered in only 83days.
The walk left Leeds on 1st July 2013 and returned home on 21st September 2013.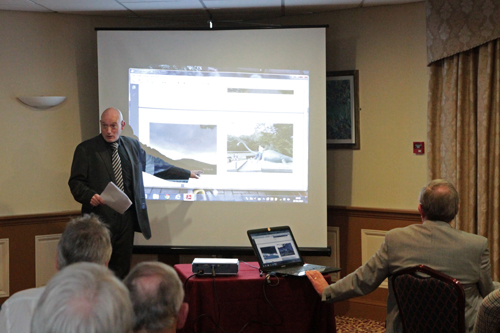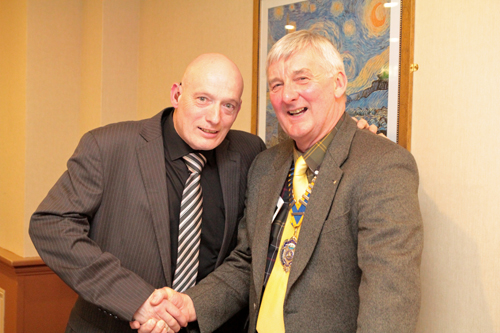 ---
Tuesday 18th February 2014
David Wood speaker on Army Benevolent Fund.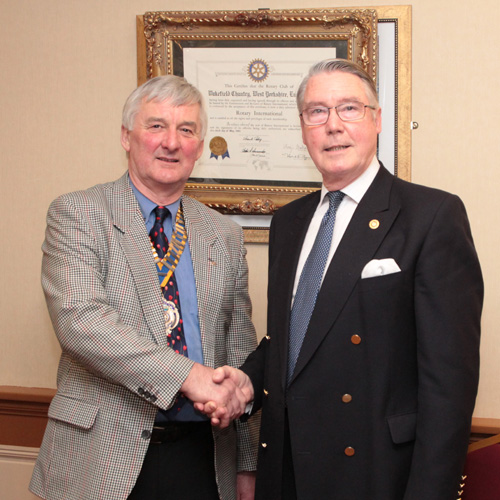 President Robin With (Left) Sheila Wainwright of Admiral Nurses for Wakefield and Secretary Wakefield Rotary Club
and (right) Anne Jones of Guide Dogs for The Blind. Collect Funding Cheques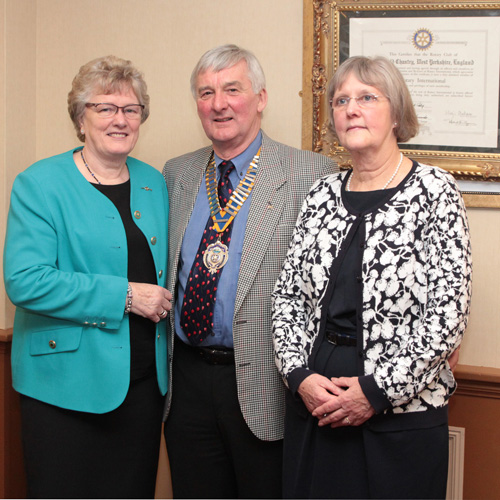 ---
Tuesday 11th February 2014
Alison Wilson Sandal Nursery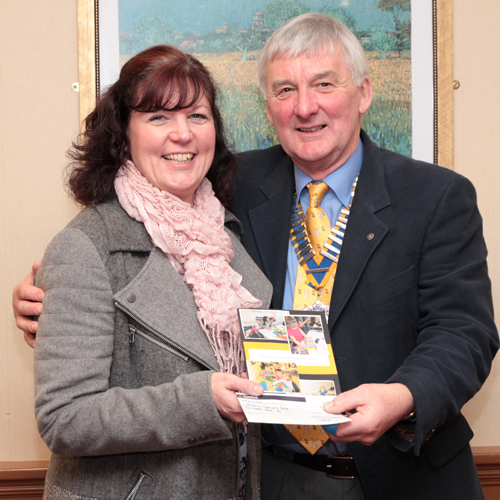 Martyn Beecham The Grace Project Africa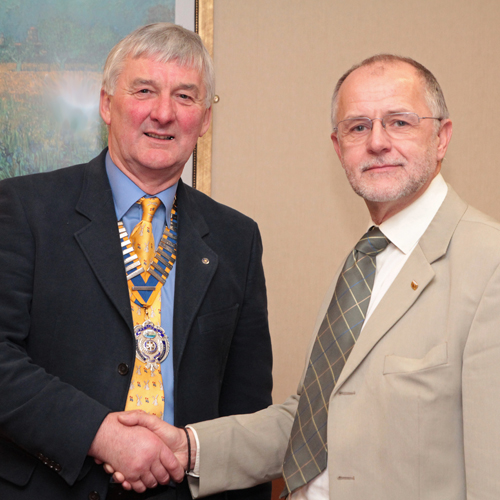 New Member Rtn Dick Wood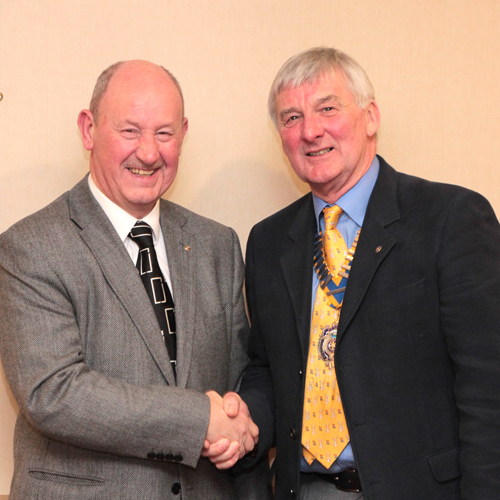 ---
Tuesday 4th February 2014
Vikki Nixon from Macmillan Nurses collects cheque from President Robin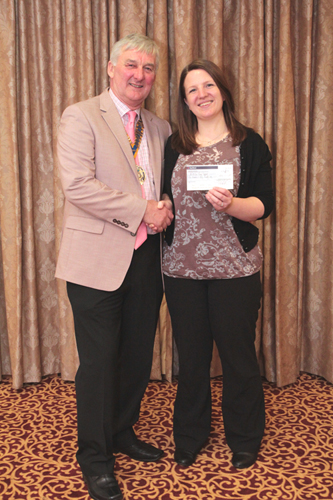 ---
Tuesday 28th January 2014
Burns Night photo's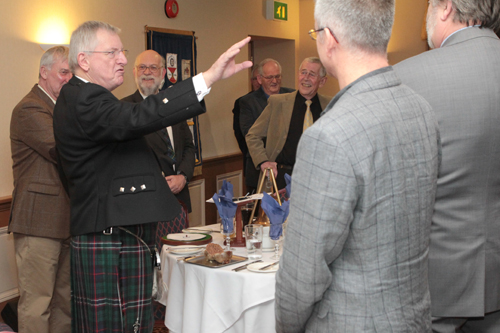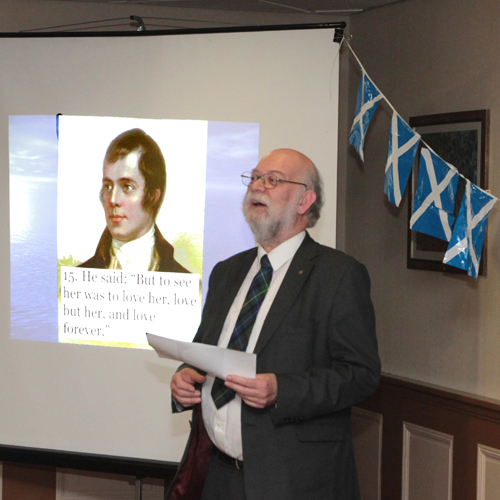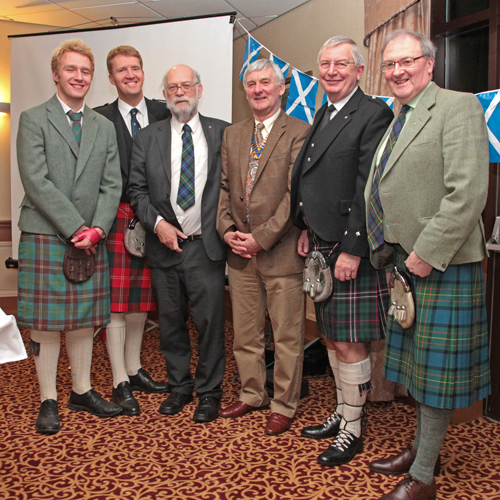 ---
Tuesday 7th January 2014
Reverend Barry Lotts of Sandal and Walton Methodist Church gave a new year message to the Club and spoke about his experience in Namibia as a Minister during his younger years.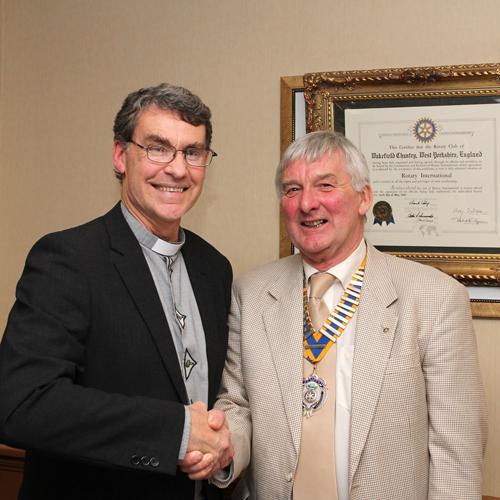 ---
Tuesday 10th December
Mark Duffy and Alison Wilson
SANDAL NURSERY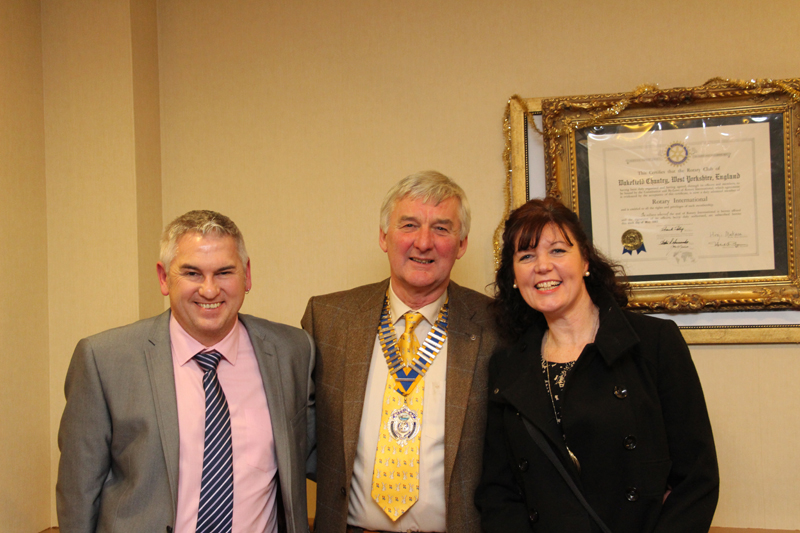 ---
Tuesday 3rd December 2013
Thelma Wilson spoke on Guide Dogs for The Blind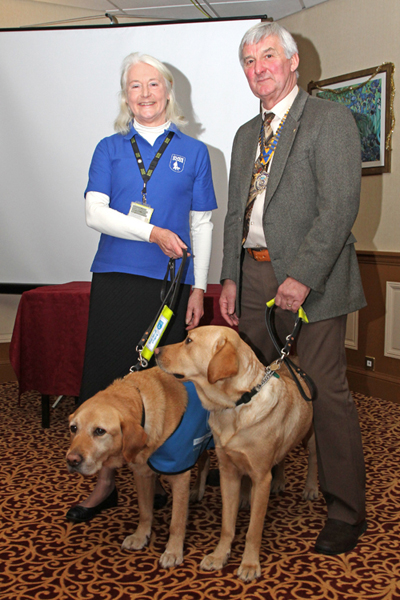 ---
Tuesday 26th November 2013
Tonight President Robin presented Darren with a cheque for 500 for Dogs for the Disabled whilst Millie watches on. During Darren's very interesting presentation the talented Millie demonstrated how she helps Darren AND managed to draw the winning ticket for the Club lottery. Another good evening at Wakefield Chantry Rotary Club
---
President Robin presented a cheque For 500 to the MS Society
---
Tuesday 19th November
Last Tuesday's speaker Carolyn Brown talked about Riding For the Disabled.Wakefield Chantry Rotary Club have been strong supporters of this charity for many years and David Orris, a former Presidents of the Club, gave us an emotional reminder of our original involvement which came after having given a terminally ill young boy a ride on his horse.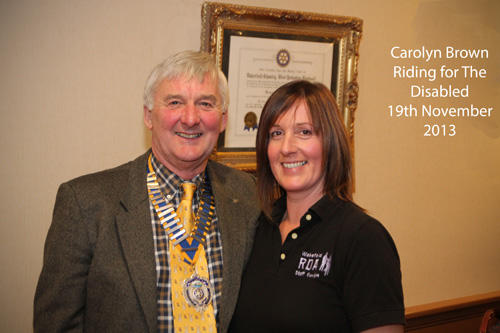 ---
Tuesday 5th November
Entertainment from one of the groups sponsored by our Club - The Cathedral 6th Form College.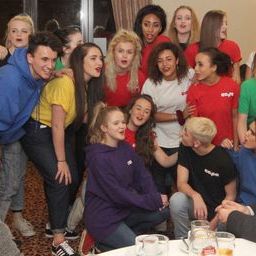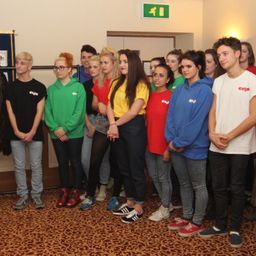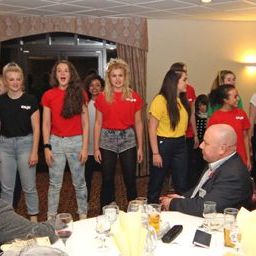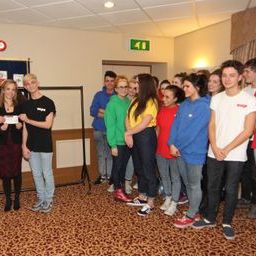 ---
Pic 1. Rotarian Ken Rollings receiving Rotary cheque for Speakability.
Pic 2. Derek Brown Receiving Rotary Cheque for 'ULTIMATE' Sposored walk
(Click here for link to Dereks Charity website)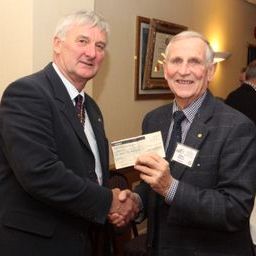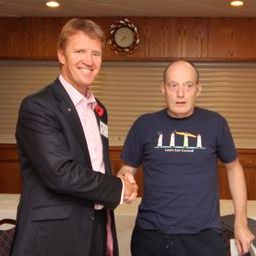 ---
Tuesday 15th October
RYLA Student Presentations