News, Reports and Event Updates/ Cheque Presentation to MRI Scanner Appeal and Alzheimer Research UK
Presentations to the James Cook University Hospital Cardiac MRI Scanner Appeal Organiser and to Alzheimer's Research UK
Show related pages
Bishop Auckland Rotary Club has raised £4,300 for the James Cook MRI scanner appeal and £2,600 for Alzheimer's Research. They presented both with cheques at an event at Park Head Hotel, New Coundon, County Durham on 22nd September 2015
The cheque for £2600 on behalf of Alzeihmers Society UK was presented to Claire Priestwood who followed the cheque presentation with a insight into the ongoing research into alzheimers causes and posible treatments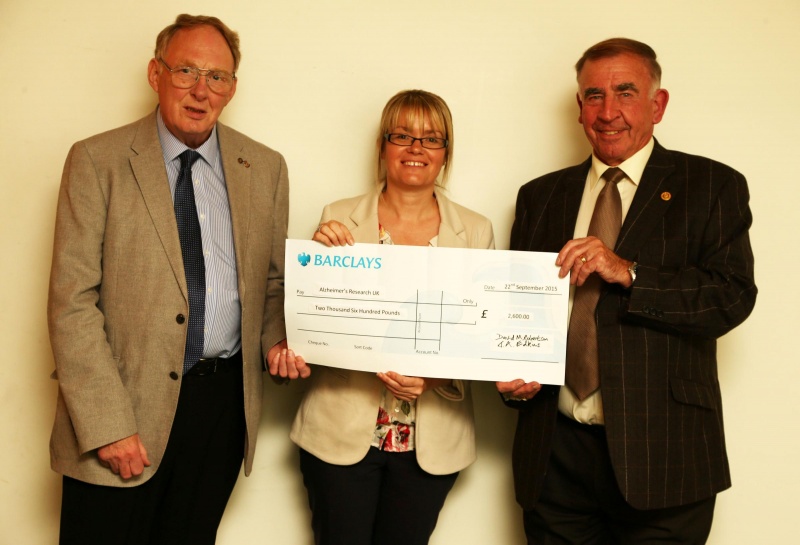 The cheque for £4300 was presented to Adrian Davies on behalf of James Cook MRI Scanner Appeal who following th presentation revealed the state of play with regard to fund raising etc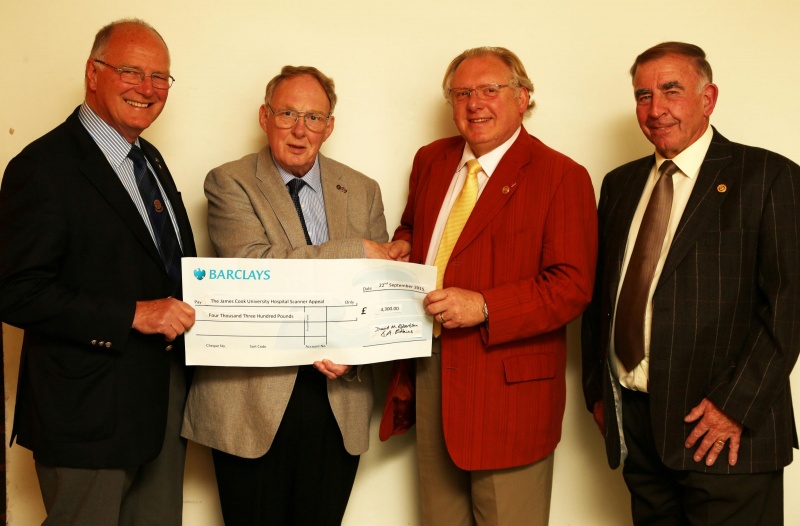 Most of the money was raised from the club's annual charity golf day at Bishop Auckland Golf Club.
The event, held on June 5, attracted more than 100 golfers, with 30 teams of four taking part.
Barclays bank also contributed £1,000 to the club's chosen charities as part of their match-funding scheme.
Extra funds were raised when the club held a wine and strawberry event and a sportsman's dinner earlier in the year.
Peter Cooke, chairman of the club's sports' committee, said: "We thought it was important to support Alzheimer's Research because there are people all around us who suffer from it. With the MRI appeal at James Cook, we had a representative from Middlesbrough Erimus Rotary Club with a talk forwarding the hospital's cause at the region's Rotary clubs and we then decided that to support the scanner"