The annual Rotary Clubs of Glasgow and Edinburgh curling competition for the Harry Jack Trophy was held with Edinburgh being the winners.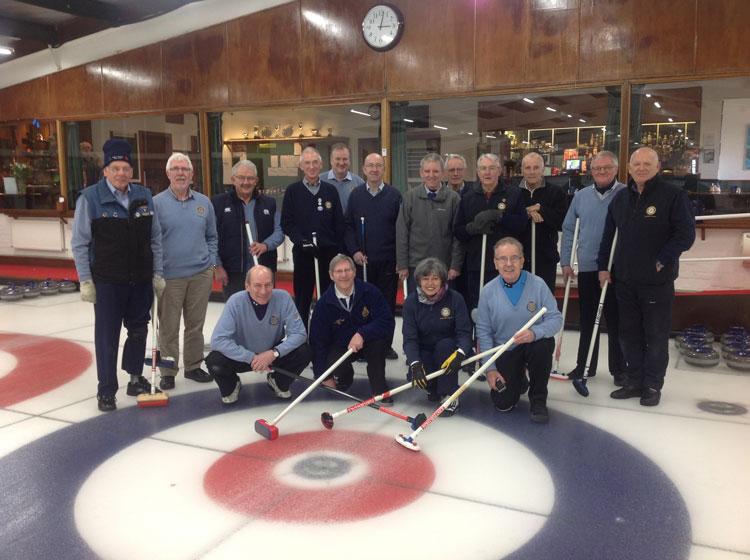 Show related pages
The Annual Curling Match between the Edinburgh and Glasgow Rotary Clubs for the Harry Jack Trophy was played at Greenacres on Monday 15 February.
The Harry Jack Trophy was presented in 1976 by the then Presidents - Harry Henderson Glasgow and Jackson Roland Edinburgh.
Two teams participated and having the edge throughout Team Wylie - Skip Ian Wylie. Third Graham Steele, 2nd Douglas Locke and lead Ron Griffiths won by two shots 8 -6 Team Thomson : Skip Craig Thomson, Third Bill Christie 2nd Iain Smith and lead Brian Evans tried hard to come "from behind" and requiring a two in the last end, failed to capitalize giving the Edinburgh a 9 - 5 victory which meant that Edinburgh won by 2 shots.
The home support from Past Presidents' Harry Henderson, Eric Dryburgh and Donald Macdougal was much appreciated as was the continued Rotary Fellowship between our two Clubs.
Next year sees the 40th Anniversary of the event which will be held at Murrayfield Ice Rink.
Bill Christie