Mon 14th December 2015 at 12.00 am - 2.00 am
47 patients receive cataract operations.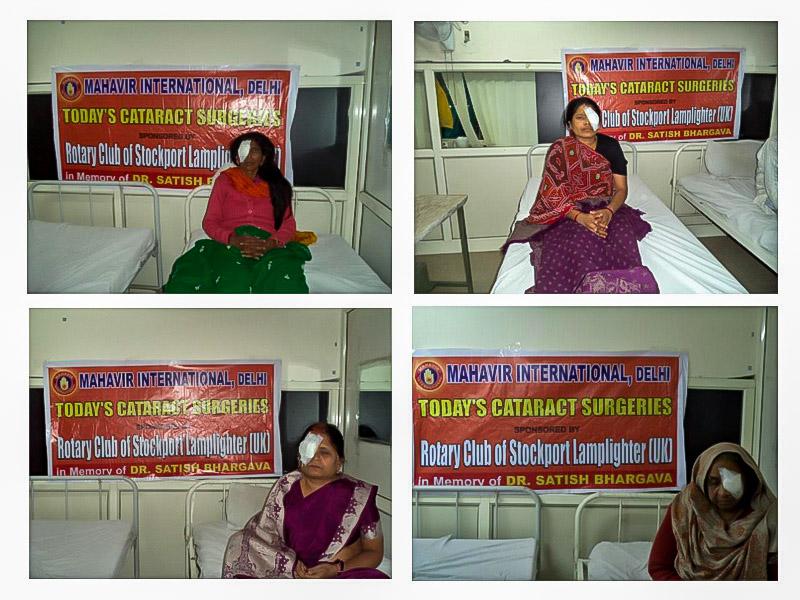 Show related pages
The Club was delighted to sponsor an Indian Eye Camp once again, when 47 patients received treatment for their cataracts. This was held in December 2015, at the Lala Aman Singh Jain Eye and Research Centre, New Delhi. The patients ranged from age 29 to 80, and each one was carried out successfully, resulting in a vastly improved life for each of them.
Club members donate their small change at each weekly meeting, and the amount raised over the year is supplemented by Sandra Bhagarva, widow of Satish Bhagarva, who was a founder member of the club, and in whose memory we have done this for nearly thirty years.