2016 Summer Fair & Charity Bazaar
Sat 11th June 2016 at 10.00 - 16.00
Calling voluntary organisations and charities in the Buxton area! Make sure you've booked your table(s) at the Rotary Club of Buxton's Summer Fair & Charity Bazaar, Sat. 11 June 2016 in The Gardens Marquee, Pavilion Gardens, Buxton.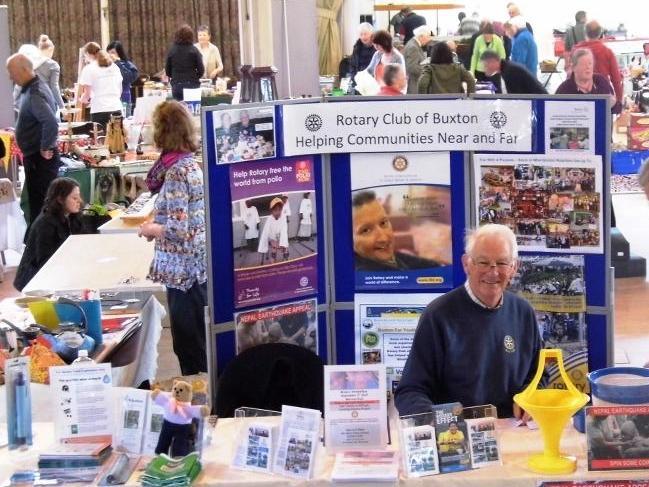 Summer Fair and Charity Bazaar Arrangements:
• There will be no entry charge to anyone visiting the Fair, as last year
• Buxton Rotary Club pays for all the hire costs of the Marquee
• Table costs: for a Charity the first table remains £20, for the second it is £10
• For a commercial organisation, the cost is £30 for a single table, £60 for two tables
• Any money taken by your stall is entirely yours
• Your table costs can be met by payment or by selling an equivalent amount of our 50p Raffle tickets
• The Summer Fair and Charity Bazaar will open at 10am and close at 4pm
• The Mayor arrives at noon for the Children's Handwriting Competition and to visit stalls
• The Marquee will be open from 8.00 am for setting up. Further information will follow to confirm unloading arrangements as it is not yet known if the car park entrance will be open.

Please let Rotarian Ken Harvey (01298 71379) know as soon as possible if your charity would like to take part in this year's Summer Fair and Charity Bazaar, preferably by email (buxtonrotaryfair@gmail.com) attaching a completed Booking Form.