Around 80 Senior students from Thornhill"™s Wallace Hall Academy were the latest group to take up the challenge of participating in the Rotary Club of Thornhill and District"™s Annual Mock Interview programme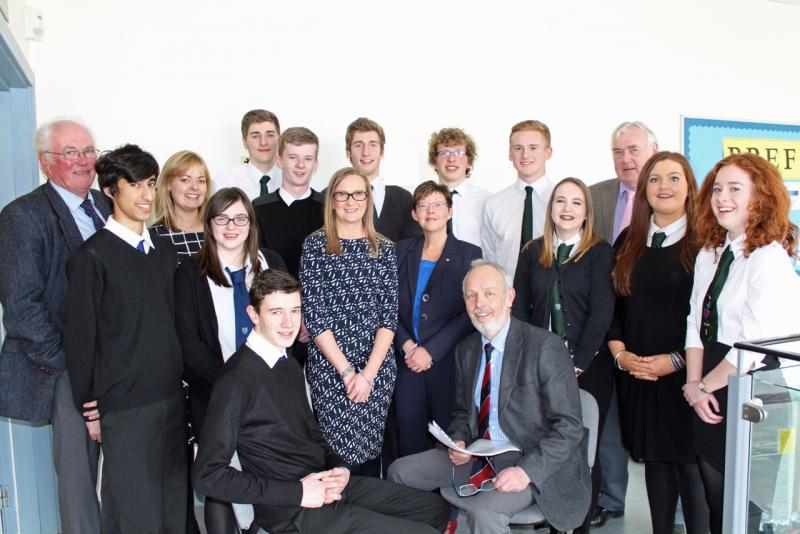 Show related pages
Around 80 Senior students from Thornhill's Wallace Hall Academy were the latest group to take up the challenge of participating in the Rotary Club of Thornhill and District's Annual Mock Interview programme for local schools. The programme is designed to give students an opportunity to experience the interview process when the outcome of the interview is not crucial to their future. It is an opportunity for the young people to 'sell' themselves to interviewers - people whom they have met for the first time.
Rotarian Joan Neilson, Convenor of Youth Service at the Thornhill Club said 'This year we have invited local business and professional people to join us in carrying out these interviews and I am most grateful to them for giving up time away from their business to help us out. As usual, the young people from Wallace Hall Academy are to be complimented on their performance at these interviews and it is clear that they will do well when they face the 'real thing' in the future.''.
Picture shows student Jack Adkin being interviewed by Rotarian and Thornhill business man Stewart Lee. Looking on is a group of interviewers and Wallace Hall students. Also in the photo is Wallace Hall Principal Teacher Kerry Fraser who co-ordinates the programme within the school.
G.N./A.S.