Rotary Young Leadership Awards (RYLA)
A gala evening hosted by the participants of the course was enjoyed by all, including parents and sponsoring Rotarians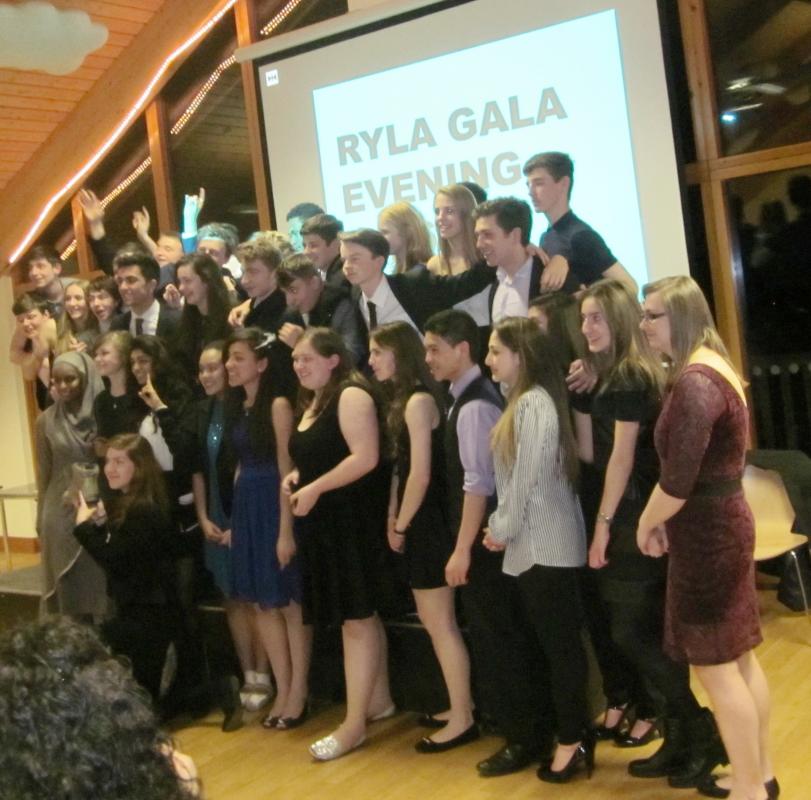 Show related pages
ROTARY YOUTH LEADERSHIP ACTIVITY COURSE, GALA EVENING, AT HIGH ASHURST ACTIVITY CENTRE, NEAR DORKING FRIDAY, 8TH APRIL 2016
Bill Stevenson & I enjoyed a truly inspiring end of course presentation evening, where the two students sponsored by our club, Peter Bevan-Conejo and Nicholas Ellis, were participants.
The whole evening was planned and hosted by the students, who had worked out the roles each would play. Some acting as greeters, some helping to serve refreshments, others putting on various musical presentations and many of them doing confident 'on stage' presentations of the various activities held through the week.
The evening was attended by many of the parents and sponsoring club Rotarians.
It was very evident to us, just how much each student had benefitted from what had clearly been a very stretching and full week, of challenging leadership activities. Both expressed how much they had enjoyed it.
Whilst the cost of the course is more expensive than that provided by the previous New Forest activity centre, it was very clear that this is a really superb venue with the longer course being led by truly inspiring, energetic and enthusiastic staff.
Gordon Peel