Donation to Riding for the Disabled Staffordshire
A cheque for £500 was handed over to Erica Pinfold of RDA Staffordshire on 20th August 2016 by Club President John Ogbourne at Poplars Farm Riding School at Meir Heath - Rider Emily and her mount look on.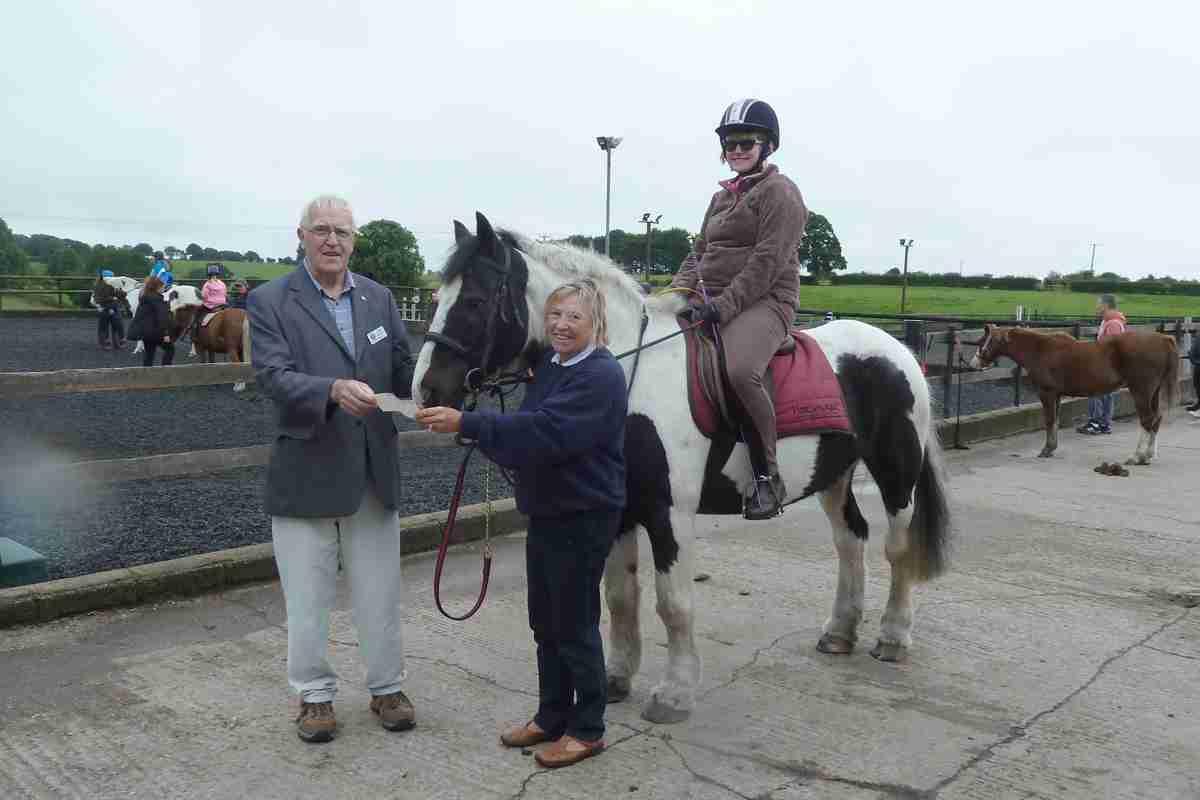 Riding for the Disabled is a national Voluntary Organisation dedicated to making a real and lasting difference to the lives of disabled people enabling them to ride or carriage drive to benefit their health and well-being and to achieve their goals.
The Rotary donation was made from funds raised during the preceding year, and it is understood that this will cover a major part of the cost of providing an improved step to assist disabled riders to mount a horse. Often two helpers are needed to help with the rider.