Ruby Awards for Ron Jackson and Dennis Prior
Rotarians Ron Jackson and Dennis Prior were presented with their Ruby awards by President Keith Boyce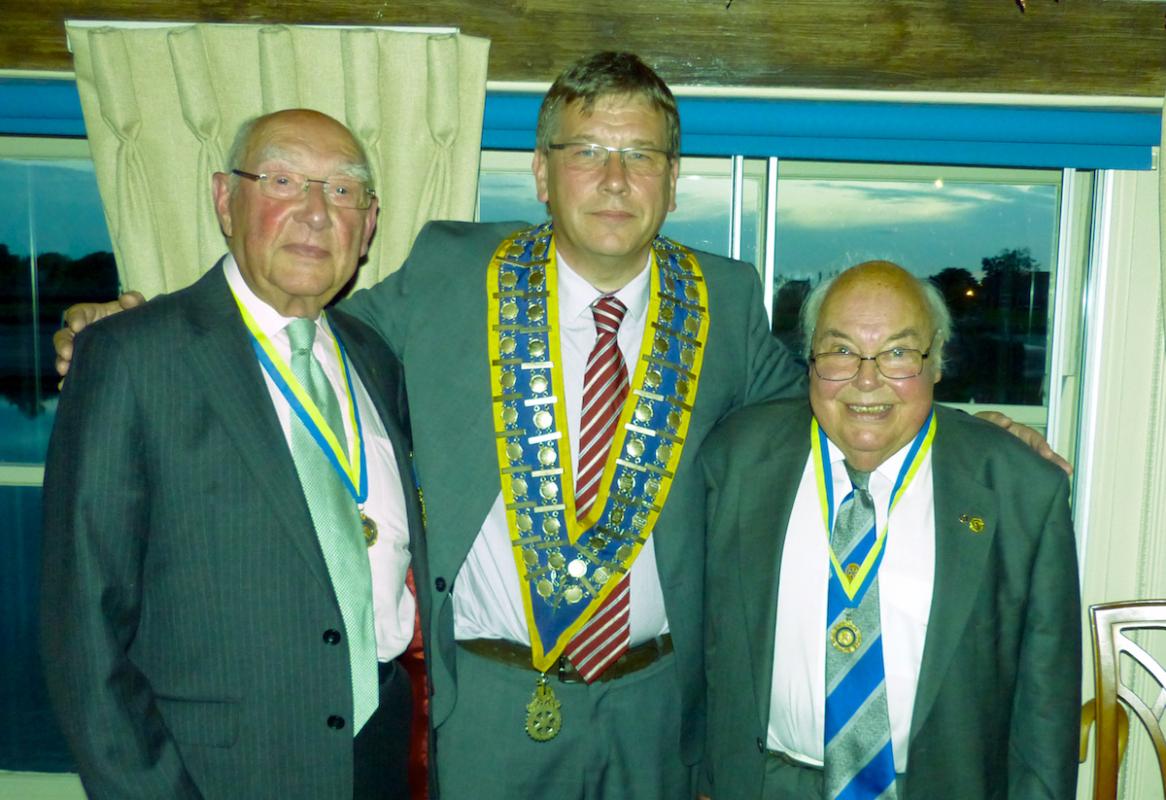 In 1999 Rotary Club President Stephen Roberts awarded a Paul Harris Fellowship to Club member Dennis Prior in recognition of services to charity both within Rotary and in many other spheres.

Dennis, who joined Rotary in 1986 - now aged 87, (our oldest member) despite recent ill health, continues to be an active and valuable member of the Rotary Club of King's Lynn and the Foundation Committee recommended to augment Dennis' earlier award with a Paul Harris Ruby badge.

Dennis thanked the Club for the Award and stated that attending Rotary and its events formed a very important part of his life and he hoped that his health would allow him to continue to do so.

In 2005 Rotary Club President Lawrence Rippengill awarded Ron Jackson with a Paul Harris Fellow in recognition of 33 years service to Rotary and to Macmillan Cancer Support's local committee..

Ron (86 next month) joined Rotary in 1972 and is the Club's longest serving, (surviving) member and past President. The Ruby Award was in recognition of (still surviving!!) and acting a the Club's Press Officer.

Being a member of the Foundation Committee Ron was taken by surprise, he was privy to Dennis' award but took no part or any knowledge of his own. He thanked the Club and pledged continuing support as Press Officer.

These are the first Paul Harris Ruby awards the Clubs has made in its 90 years (in September) existence.