Rotarian Pip Rippengill receiving the Speed cup from Rotarian Steve Roberts with Michael Pellizzaro, Rotary Club President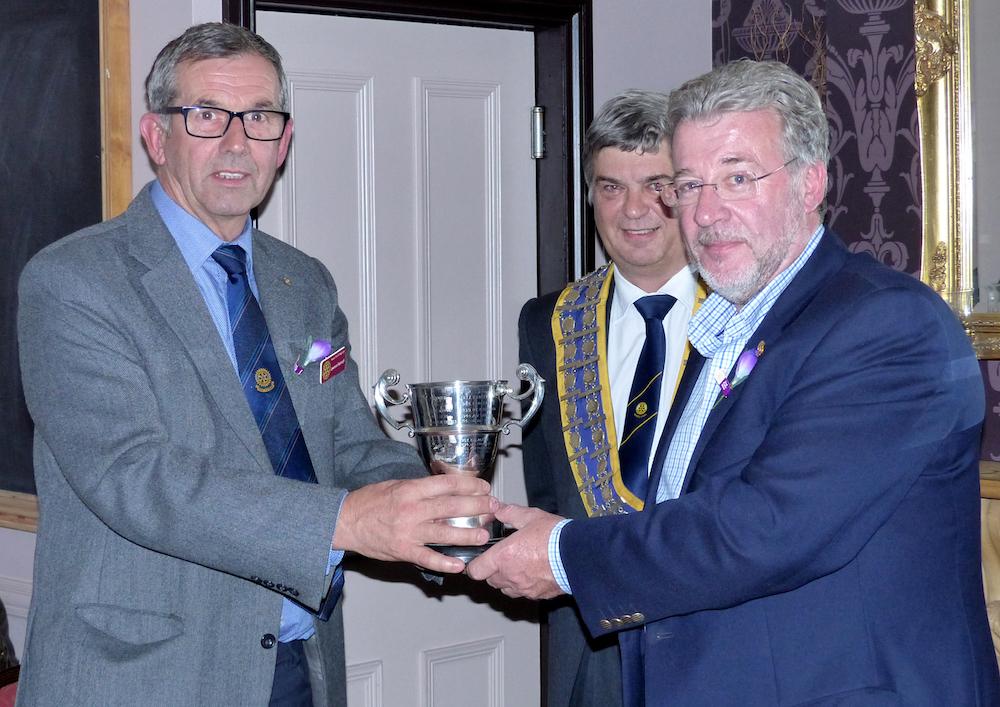 In 1932 Rotarian A V Speed (a Jeweller in King's Lynn High Street), presented the Rotary Club of King's Lynn with a Golf challenge cup, which (excepting the war years) has been competed for annually by members of the Club.
A V Speed became the Club's President in 1938/39 and his son Phillipe followed him as President some 32 years later, and whose name appears on the cup as winner in 1974.

At a specially organised tournament at Swaffham Golf Club, the cup was won this year by Rotarian Pip Rippengill who received the Speed Cup from last year's winner Rotarian Steve Robert overseen by the Club's President Michael Pellizzaro at a meeting of the Club on 31st October.
Runner up was Rotarian Geoff Cheney.