Rotary Youth Leadership Award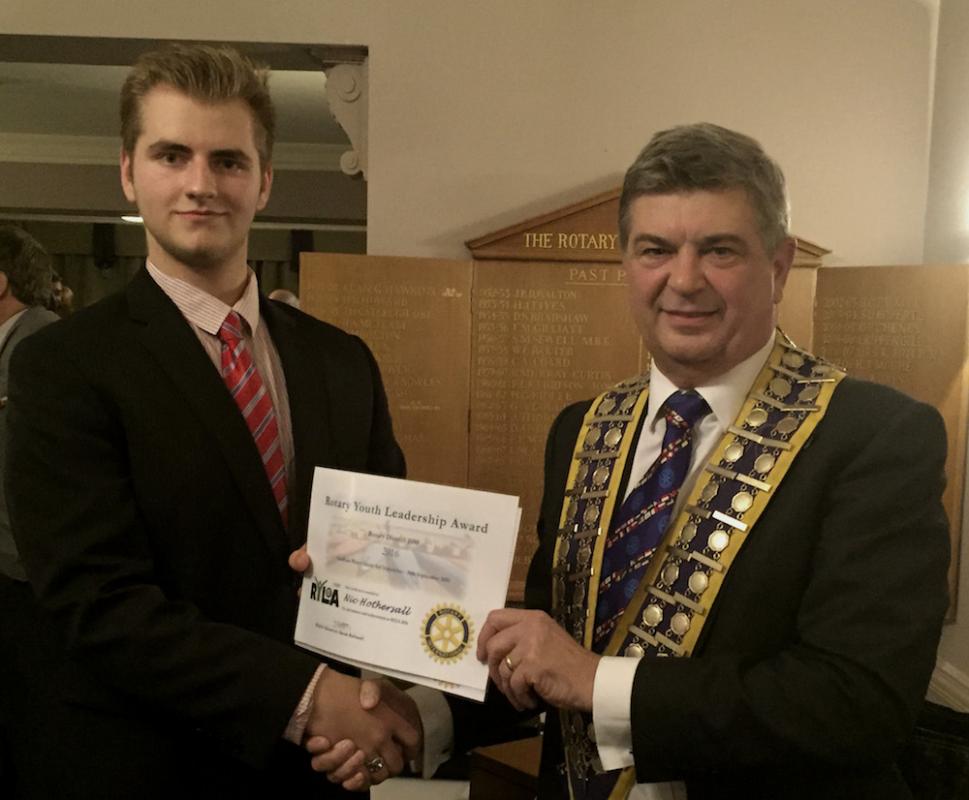 Each year, The Rotary Club of King's Lynn sponsors one or more young people to attend a week long RYLA course held at the Graffham Water Centre.

This year two candidates took up the challenge and on Monday last Nic Hothersall attended a Rotary meeting to give the Club an account of his experience - (the other candidate was unable to be present due to a recent operation).

Nineteen year old Nic Hothersall spoke with exceptional confidence and authority as he told the Club that the RYLA course had a life changing effect on him - previously he would never have stood before an audience of any size to make a speech, whereas now he was clearly able to do so.

His self-confidence in all areas had improved, being physically very fit he discovered that he was able to take the lead on some of the very tough tasks expected of them and to participate in the management "games" in the classroom. He repeated several times that RYLA had given him the power to turn his life around.

On leaving Graffham Water Centre, Nic was called to the manager's office as asked if he would like to become part of his team running the courses. Without hesitation Nic accepted and will be giving up his job as a night manager at a local hotel and he will be taking up his new position following a previously planned trip to Australia.

===================================================================

Rotary Youth Leadership Awards (RYLA) is a leadership program coordinated by Rotary Clubs around the globe. Each year, thousands of young people participate in this program. Young people ages 13–30 are sponsored by Rotary Clubs to attend the event run by the club's district committee. Participants are chosen for their leadership potential. Rotary Clubs and the Rotary District cover all expenses for the participants. The format of the event vary from district to district, but commonly take the form of a seminar, camp, or workshop to discuss leadership skills and to learn those skills through practice. Rotary clubs and districts select participants and facilitate the event's curriculum.
RYLA aims to:[1]
Demonstrate Rotary's respect and concern for youth;
Provide an effective training experience for selected youth and potential leaders;
Encourage leadership of youth by youth;
Recognise publicly young people who are rendering service to their communities