Nelsons Journey children at the Pantomine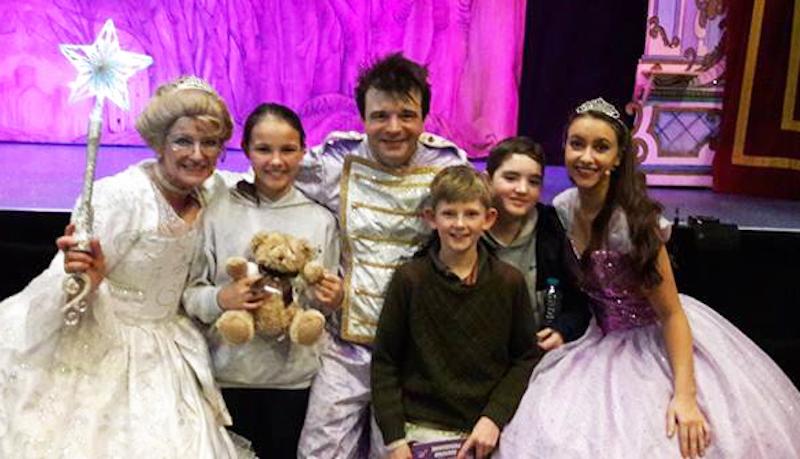 The Rotary Club of King's Lynn has taken the local branch of Nelson's Journey* under it's wing for some time by providing support and financial help.

For the second year a group of 30 young children plus volunteers and some parents were escorted to a performance of Cinderella, held at the Corn Hall Theatre, King's Lynn, all at the expense of Rotary.

In addition to enjoying the show, an ice cream during the interval, the party were allowed behind the scenes to meet the artists at the end of the performance and a volunteer comment that it was great to see
so many of the chidren laughing and enjoying themselves.

=====================================================================
For further information regarding Nelson's Journey contact:
Sophie Berry - Funding & Marketing Manager
Direct Dial: 01603 957 292 Main Number: 01603 431 788
w: www.nelsonsjourney.org.uk

* Where it all began
In the mid 1990's a group of social workers attended a social services training course at Caistor Hall, Caistor St Edmunds, Norwich where they learnt about Winston's Wish, a charity supporting bereaved children in Gloucestershire. Several people attending the course including some who had personal experience of supporting bereaved children felt strongly about the need to develop a similar service in Norfolk and as a result, Nelson's Journey was born and registered as a charity in November 1997.
The name Nelson's Journey was chosen to inspire the two main aspects of the charity – we are local, hence the use of Norfolk's own Admiral Nelson, and 'Journey' was chosen as bereavement is a journey which begins the minute your loved one dies and lasts a lifetime.
The work that the group began all those years ago continues and Nelson's Journey has gone on to grow year-on-year.