Support for Gloucestershire Arthritis Trust (GAT) - 8th February 2017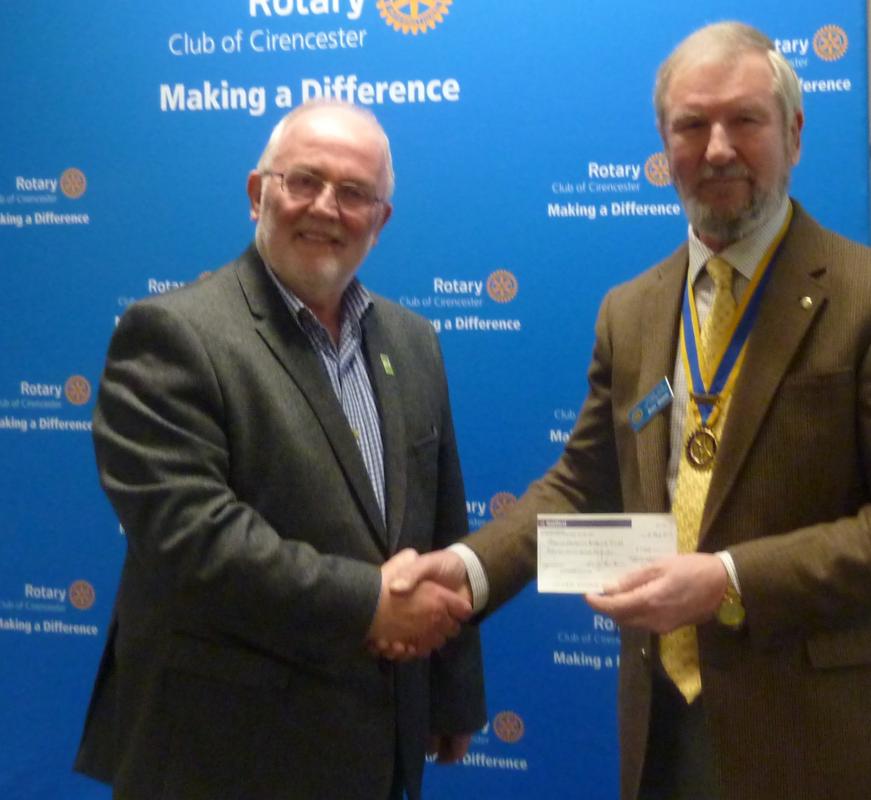 | | |
| --- | --- |
| Rotary completes the funding for knee surgery equipment | |
Cirencester Rotary Club has chosen Gloucestershire Arthritis Trust (GAT) to be a major benefactor for this year's fund-raising activities and Club President Brian Skarda was pleased to be able to hand over a cheque recently for £1100.
In 2015, GAT successfully raised funds for knee surgery equipment for Cheltenham General Hospital and this year they set themselves a target to provide similar equipment for the Gloucestershire Royal knee team, who treat over 100 people a year for torn anterior cruciate ligaments – preventing active adults from developing arthritis in later life.
The money was presented to the Secretary of GAT, Steve Morton, who said, "This contribution now completes our target sum so we can acquire this equipment. Over its life, this kit will prevent over 700 people across the county from developing osteoarthritis in their injured knees. We are very grateful to Cirencester Rotary for their continued support for our important work."
President Brian Skarda said, "We aim to make a real difference to local peoples' lives with the funds we distribute and our members are really pleased to support this worthy cause."
More details on GAT are available at www.glosarthritistrust.org.
If you wish to find out more about causes supported and events organised by Cirencester Rotary Club, full details are available at www.cirencester-rotary.org.uk