90th Charter Presentation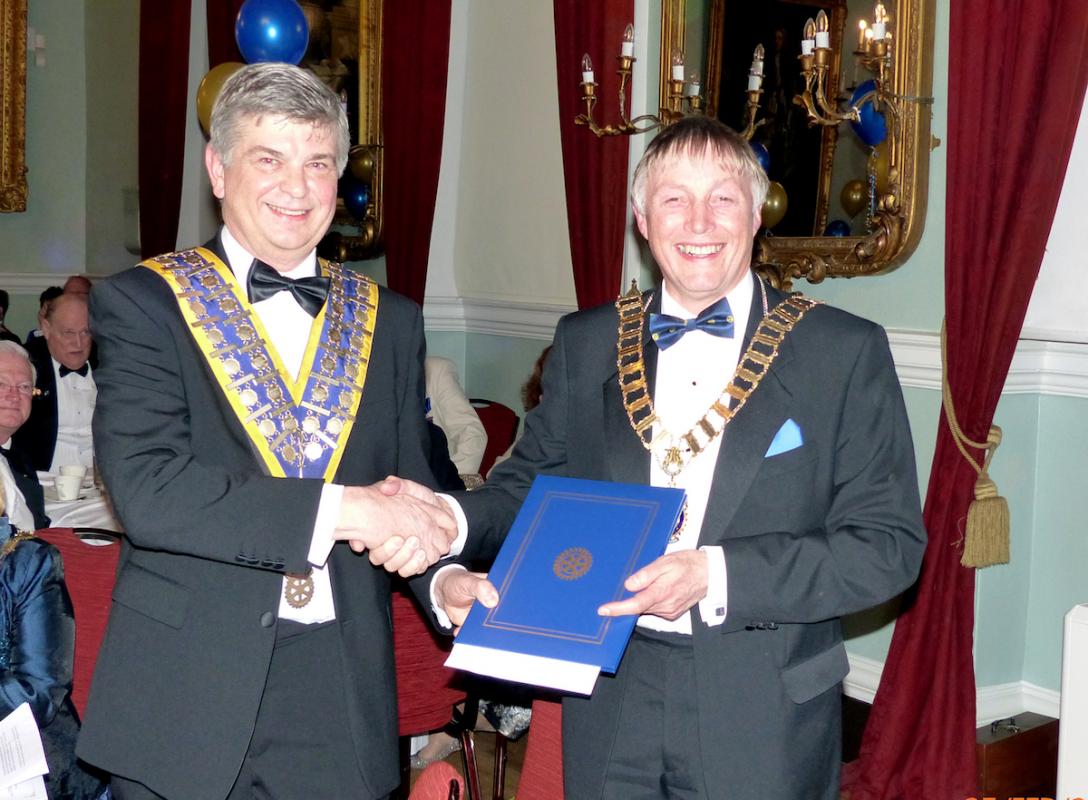 A unique and much coveted citation certificate, from the President of Rotary International John F Germ in Evanston, Illinois, U.S.A. to celebrate the 90th Anniversary on the founding of the Rotary Club of King's Lynn was presented by Derek Rothwell, Governor of District 1080 to the Club's President Michael Pellizzaro at the Anniversary Dinner held at the King's Lynn Town Hall on Saturday 25th February.

The event was attended by the Mayor, Mrs Eve Conway, President of Rotary International for Great Britain and Ireland, visiting Presidents from local clubs and over 100 Rotarians and guests.

Rotary is currently celebrating its 112th anniversary and was founded in America in 1905 by Paul Harris. The first Rotary Club in England was formed in 1912 in London was No: 50 in the world. The spread of Rotary thereafter worldwide was rapid making King's Lynn's formation in 1925 number 19193, but nevertheless one of the very early Clubs in England, particularly in East Anglia.