Sand Dam for Burmese Orphanage
The picture shows a larger project than ours and illustrates the scope of sand dams that can be used for quite big communities.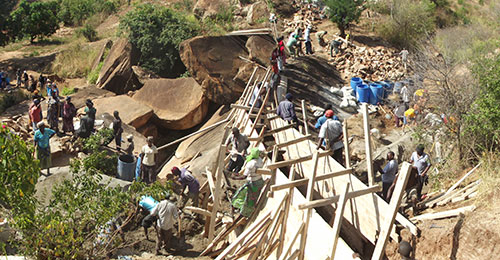 Our Rotary Club funded the construction of a sand dam for a Burmese ophanage. We learned that the children were being taken ill because the water was contaminated and the dam was a simple but effective solution. Water pollution is a major problem in poor communities and lack of it in the dry season leads to famine which results in crop failure, malnutrition and disease. A sand dam can change people's lives by acting as a reservoir in dry periods and a good supply of clean water.