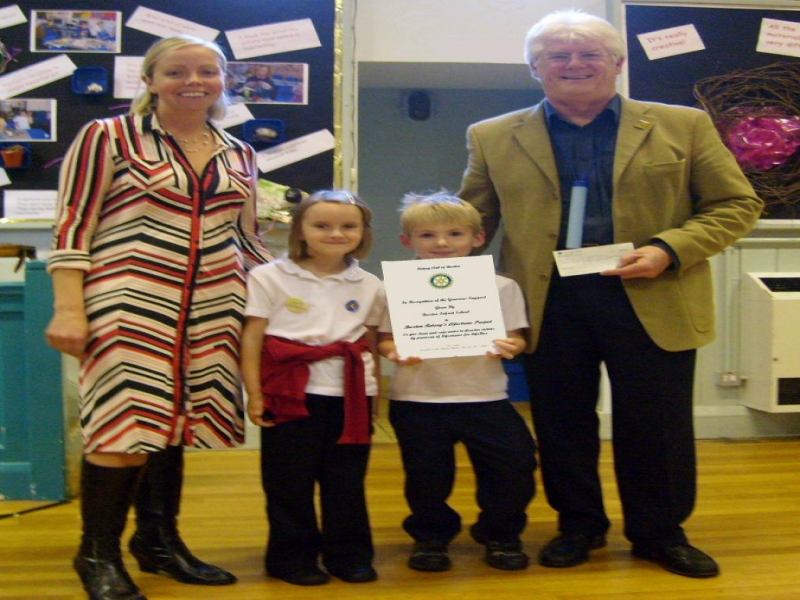 On 8 November, Rtn. Bruce Thomson gave a slide-show about water and LifeStraw/Disaster Boxes* to Buxton Infant School children - and received their cheque for £150 for LifeStraw from two representatives of the School Council and Mrs Sarah Bennett (Acting Head). The children had voted unanimously for LifeStraw out of 3 candidate charities to be the recipients of their Harvest Festival Collection. In recognition of their efforts and concern for others, a Club Citation signed by 2007-08 President Jim Swift was awarded to members of the School Council acting on behalf of all the children.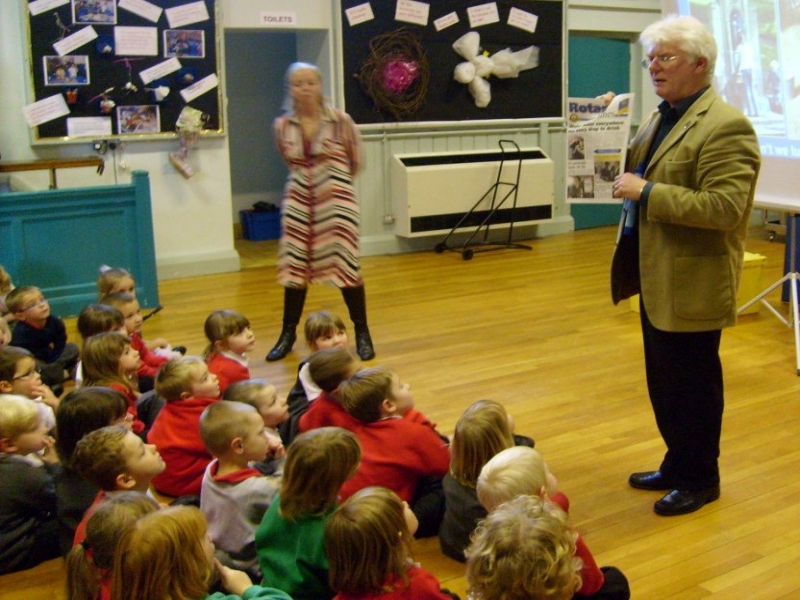 Bruce shows the children the Rotary Times 2nd Edition that featured LifeStraw, after giving them a LifeStraw demonstration. Each member of the School Council received a copy.
All the children took the Rotary Times 3rd Edition and a LifeBox leaflet giving information about LifeStraw home with them.
The Rotary Club of Brynmawr imports LifeStraw, initially rebranding it as FiltaStraw (although it is actually a LifeStraw, including that name).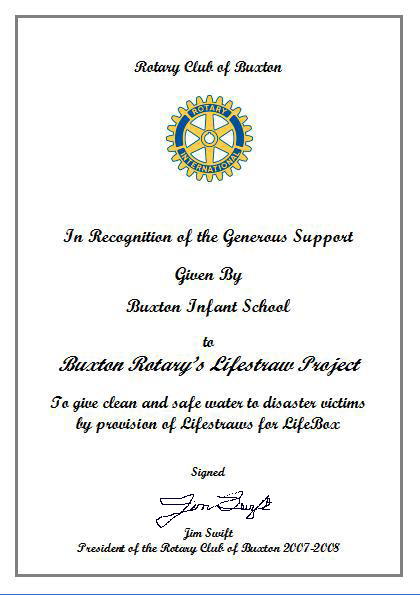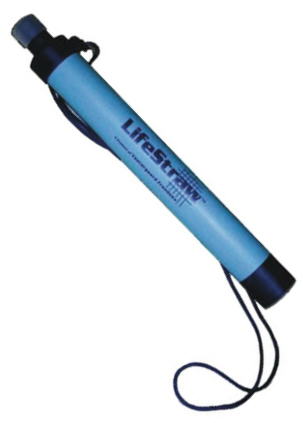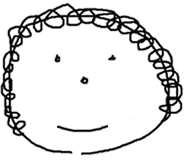 *Rotary DisasterBoxes:
Water-Survival Box
,
LifeBox, ShelterBox, AquaBox